Hi everyone, welcome to my ebay shop. It's my pleasure to make a introduction of the
GPS Navigation
.
As we known, GPS plays an important role when we are out in tour or in a strange place, even in our daily life. It can analysis the situation of the traffic and then point out which route is the best to an assigned destination.
Nowadays, the technology is more and more developed, and more functions are attached to the machine, such as audio, video, flash, bluetooth, photo, calculator and so on.
While this guide is written to introduce the partial function, it's mainly about 2 aspects: what the FM Transmitter is and how to set up the language of the item.
First: [
What is FM Transmitter
?
]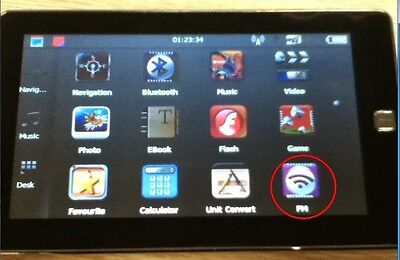 The FM transmitter of GPS portable device is a model that support your sound on the GPS portable can broadcast through the transmitter, and plays through an FM broadcast band frequency. Purposes for an FM transmitter include playing music from a device through a car stereo, or any radio.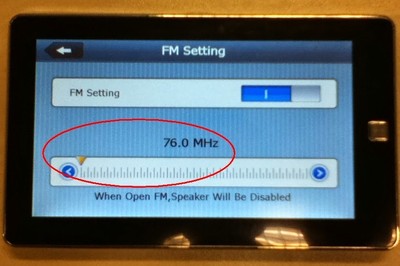 How do I use the FM transmitter function?
From the main menu click on SETTINGS, then choose FM. Set the frequency to 76.0 MHz (as same frequency as radio's). That means all audio will be output to your car's radio on the 76.0 fm channel. Next turn on your car radio and turn the dial to 76.0 fm. Whether you're playing music, on listening to GPS voice instructions, all audio will now be sent to your car speakers!
Second: [
How to Set Up your Language in GPS MAP
]