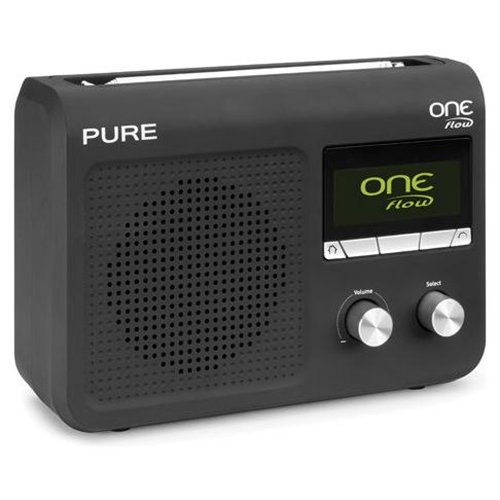 An FM tuner is used to receive signals broadcast by radio stations. Although there has been a shift towards digital radio over recent years, analogue FM produces richer, clearer sound, especially if high quality equipment is used: some digital radio stations are transmitted in mono, with certain sound ranges omitted. In addition, digital radio stations are not broadcast everywhere. The UK government aims to move from analogue to digital no later than 2015, but many feel that this is an overly ambitious target. For the switchover to take place, 50 percent of listeners must be using digital radios and transmissions must reach 90 percent of the population. FM radio stations are set to transmit to only local users after the switch to digital takes place.
When buying an FM tuner, choose a device that offers premium signal quality and sound clarity, and that is easy and comfortable to use. To find the right FM tuner, consider the features and specifications necessary to deliver high quality sound in a specific area, for example in a rural area as opposed to the middle of a big city. The tuner's ability to receive signals affects its usefulness, so the type of aerial and aerial installation should be practical, allow the device to perform at its best, and suit the listener's living conditions. The demand for FM tuners has decreased, so they may be somewhat difficult to come by. FM tuners are available from specialist audio suppliers and online sources, such as eBay.
Features of FM Tuners
FM tuners have a range of features for ease of use and improved performance. Displays can be analogue or digital and the stations may be found with buttons or a knob. Choosing these types of features depends largely on the listener's personal taste. Some units have scanning capabilities to make it easier to search for and tune to particular radio stations.
Audio Inputs and Outputs for an FM Tuner
Check that the audio outputs are compatible with the current music system setup. The listener should be able to route the tuner to the amplifier or other speaker components. Many FM tuners feature headphone jacks and other outputs. Similarly, if the device is attached to an external aerial, ensure that it has an input where an aerial can be plugged in.
Performance of an FM Tuner
Performance features improve signal clarity and decrease interference. Alternate channel selectivity refers to the tuner's ability to reject interfering signals within 400 kiloHertz (kHz) from the channel the listener is attempting to access. Adjacent channel selectivity rejects signals from channels within 200 kHz. Overload and image rejection further clarify the signal received. These three features are important for listeners who live close to radio transmitters or who live in large cities where the FM band is crowded. Sensitivity refers to the FM tuner's ability to receive weak signals and tuners with good sensitivity are essential in rural areas.
FM Tuner Aerials
Most FM tuners feature integrated aerials. Aerials consist of a simple piece of wire and can be made of anything that conducts electricity. In areas where these type of aerials do not work, consider installing a full size aerial on the roof of the house to improve reception. These usually consist of an arrangement of at least two arms and a mast. Those who live in windy areas should invest in sturdy aerials that are more resistant to wind damage. Similarly, salty sea air can cause corrosion. To avoid this, install an aerial coated with epoxy paint.
When installing an aerial, make sure that it is far enough from other objects to avoid interference. The same applies if multiple aerials share one mast. Ensure that they are not close enough to interfere with each other. Multiple identical aerials can be connected to reduce interference and increase gain. Gain refers to the ability of a circuit to increase the power of a signal by adding power from a secondary supply.
Contemporary FM/DAB Tuners
New FM tuners are available that feature integrated digital audio broadcasting (DAB) receivers. This ensures that the unit remains useful after the switchover from analogue to digital. Although many audiophiles feel that digital radio lacks the quality and clarity of analogue radio, it may be better to be prepared for any future changes to radio broadcasting. In addition, the ability to tune into DAB stations increases the number of stations available. Some of these tuners are able to receive internet radio, allowing the listener to enjoy content from global broadcasters. Bear in mind that DAB technology is constantly developing and may change in the near future. Opt for an FM/DAB tuner that can easily be upgraded to DAB+ or the next generation of technology.
Used FM Tuners
Used FM tuners are often considered to be of superior quality when compared to their contemporary counterparts. As technology moves towards digital, analogue devices are not receiving the same amount of attention from manufacturers' research and development departments. As a result, many audiophiles consider FM tuners made in the 1980s or 1990s superior to modern devices. However, some components have been adapted to better deal with the increase in activity on FM bands and older tuners may not deliver high quality results in metropolitan areas.
Separate audio components have largely been replaced by integrated home theatre and hi-fi systems. A good quality used FM tuner from a reliable brand, such as Sony, Pioneer, or Technics, may be a better buy than a new tuner from an unknown manufacturer. Research the items available for sale, both new and used, and compare customer reviews before choosing a device. Pay special attention to signal strength and clarity as these are the most important factors to consider when buying an FM tuner. Secondary features and characteristics such as the unit's look, colour, or style do not have an impact on performance, but can make the FM tuner a feature in the home.
Buying an FM Tuner on eBay
Buying an FM tuner on eBay starts with finding the perfect device. To do this, type a keyword or phrase, such as "digital FM tuner", into the search bar, which can be found on every page, to see the listings available. Refine your search results by choosing the most appropriate category and the desired product features. If you would like to narrow or expand your search results, use the advanced search feature for more options.
Before You Buy on eBay
Before buying an FM tuner on eBay, evaluate the product and the seller. The item listing page, accessed by clicking on an individual listing, contains details such as the item description and any images, the bidding and buying options, accepted payment methods, whether local collection is permitted, postage and packaging costs, and the seller's feedback information. If you have any questions about a listing, for example, about the seller's returns policy, use the "Ask a question" link to contact the seller directly.
eBay ' s seller feedback is designed to let you make up your own mind about sellers based on their online reputation. Buyers leave feedback about specific sellers' products and customer service after each transaction has been completed. Click on the number next to a seller's username to see his or her feedback score. Detailed seller ratings include additional information about a seller's communication, the reasonableness of the postage and packaging costs, the time that elapsed before the item was posted, and the accuracy of the item description in the listing.
Conclusion
An FM tuner receives and converts signals broadcast by radio stations. The advent of digital radio and the popularity of integrated home theatre systems and hi-fis has led to a decrease in demand for these items. Analogue radio is considered to have higher sound quality than digital radio as the signal is not compressed. At the earliest, FM stations are expected go digital in 2015. However, the FM band will still be used for local radio stations, so an FM tuner will still be useful.
The display should be easy to read and tuning, whether with buttons or a knob, should be straightforward. Ensure that the device has the right inputs and outputs to allow for a connection to an outdoor aerial or an existing audio system. Those who live in windy areas or near the sea should consider sturdy aerials that are weather resistant. Listeners who live in cities should look for tuners with alternate and adjacent channel selectivity, while those who live in rural areas should opt for devices with good sensitivity.
FM tuners manufactured in the 1980s and 1990s are considered to be of superior quality, so listeners should consider buying a used tuner. Alternatively, consider buying a contemporary FM/DAB tuner. These devices offer additional channels and can be used to receive local radio stations after the digital switchover. As technology continues to improve, look for a tuner that is upgradeable to extend its useful lifespan. FM tuners are available from a number of eBay sellers.