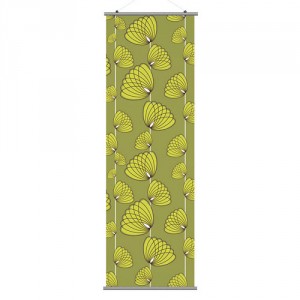 There are many types of craft projects one can take up, including projects involving fabrics. Fabric craft projects can range from making a simple cup cosy or pincushion to making a patchwork blanket or even a purse. Fabric crafting can not only serve as a hobby or stress reliever, but can also result in one producing beautiful and useful items. Since the result of any craft project depends on the materials used, it is important for buyers to get the right type of fabric for their project.
Buying fabric for any craft project does not only involve choosing the colour and pattern, but also involves planning the project and considering the material needed. Therefore, buyers should know the proper type and size of fabric that they need for their project. Buyers can purchase fabric from a number of places including online stores and local craft supplies and fabric stores.
Getting to Know Craft Fabric
Fabric crafting is a creative hobby, but also a useful activity because it also enables one to create various items such as pillows, purses, home decorations, and more. Compared to clothes making, fabric crafting is easier as people can choose to create either simple or complex decorations, depending on their skills and interests. Simple craft items that one can make include pin cushions, curtains, patchwork blankets, and table cloths. Fabric crafting is also a good way for parents to bond with their kids since there are so many fun projects that are suitable for children.
Buying fabric for craftwork is not the same as for clothes making because craft fabric may not always be suitable for sewing clothes, and vice versa. People generally use cotton in fabric crafting since it is thin and has tight weaves, making it strong enough for most projects. Cotton is also easily available and relatively cheap compared to other fabrics. However, people can also use various other kinds of fabrics for their craft projects, such as fleece, felt, polyester, and satin. The choice of the material depends on the project type as each material has different characteristics and is suited for different kinds of projects.
Material

Description

Suitable For

Cotton

usually thin and light, making it easy to handle; relatively cheap

small craft projects; may not be strong enough to make heavy duty craft items; common fabric used for quilting and patchwork crafts

Fleece

very soft with a woolly texture; durable; thick and heavy making it difficult to handle

not suitable for making small items since prints on it may not be clear; excellent for making pillows, blankets, and winter scarves

Polyester

wrinkle and shrink resistant; durable; cheap and widely available

almost any kind of craft project

Satin

Soft and shiny texture, which makes it look unique and luxurious

upholsteries, purses, scarves

Felt

Is not woven or knitted, so does not have loose threads when cut

simple and quick projects; great for making dolls and decorations

Velvet

A type of woven fabric

Soft and feels elegant to the touch

house decorations, cushions, and even hats

Silk

Soft and often very thin

Can be quite expensive to purchase

crafts with elaborate details
People who do not have much crafting experience can choose cotton for their first projects because it is among the most common and cheap types of fabric on the market. Instead of buying new fabric, beginners can also use fabric scraps from previous projects or used clothes for their crafting. This is a good way to cut costs since beginners more often than not make mistakes on their craftwork.
Choosing Craft Fabric
Sometimes it can be challenging to decide on a craft fabric to buy since one must choose between different kinds of materials and also patterns. However, it is not a difficult task if one knows what to consider when buying fabric. Some things buyers should consider are what they use the fabric for, the pattern or print on the fabric, and the fabric's price.
Consider the Type of Craft Project
The first thing one should do before buying fabric for craft projects is to know what the fabric is used for. Although it is not always possible, it can be very helpful for buyers to plan their project before shopping for fabric. Beginners who are following instructions from a book or other sources during their crafting can look at the suggested fabric mentioned in the project's instructions.
For making decorations and accessories such as pouches, upholsteries, and cup cosies, one should choose the fabric based on the individual project. However, cotton is commonly used for many craft projects. When making a thick upholstery for any furniture at home, one can choose fleece, whereas smoother materials such as satin and cotton are suitable for embroidery projects. When making children's crafts, it is better to choose a material that is durable and non-slippery. Felt is a great material for children's crafts since it can not only be stitched, but also glued. Some things to consider when buying craft fabrics are the complexity of the crafting work and whether the finished item requires washing or if it is to be displayed.
Consider the Fabric's Patterns or Prints
Fabrics can come in many patterns, prints, and colours. Choosing the look of a fabric depends on one's preference and the type of craft item one wants to make. Some projects may require the fabric to have elaborate patterns, whereas other projects require a plain fabric. For example, it might not be suitable to use a fabric with large prints when making a small item. Also, some fabrics like fleece have a woolly texture, which can make patterns on the fabric look blurry.
Besides looking at the colour and size of the patterns, it is also necessary to consider their orientation on the fabric. Patterns such as stripes can be difficult to keep even on a curvy item, and might make the craftwork look messy. When choosing the pattern or print of a fabric, it is important to visualise what it looks like on the final product. That way, one can avoid choosing fabrics with the wrong patterns for a project.
Other Considerations
One important thing for buyers to consider when buying fabric for crafting is their skill level. Beginners can start their fabric crafting with light- or medium-weight cotton since this fabric is easy to handle and is durable. Plus, it is very cost effective and can be found in any fabric store. Buyers should also feel the texture of the fabric before buying it to make sure that it is suitable for their craft project. Some fabrics of the same material may have different thickness and textures, depending on the weight and quality of the fabric. If the fabric is worn, it is important to buy one that feels good on the skin. Buyers can find fabric for craft projects from various local and online fabric and craft supplies stores.
Buying Fabric for Crafts on eBay
eBay is a great place to shop for craft fabric as it has various kinds of fabric that you can choose from. To look for craft fabric, you can start on the eBay home page and use the search bar to look for the fabric that you want. For example, you can search for 'craft fabric', 'velvet craft fabric', or any other fabric that you want. You can also refine your search by using the category filter provided by eBay to select the item's material, pattern, price, and more. When browsing through the available fabrics, make sure you look at the image, description, and price of each item.
After selecting the fabric that you are interested in, eBay directs you to the product page where you can view more information regarding the fabric. Make sure you read all the information provided on the product page including the full item description, price, delivery fee, and other details. If you find that the information provided is not sufficient, you can always contact the seller with your questions. Once you are satisfied with your chosen fabric, you can go ahead and make your purchase.
Conclusion
Fabric crafting is a fun hobby to take up as it enables one to relax and create all kinds of beautiful craftwork, some of them useful, other purely decorative. There are various fabrics that one can use for crafting, but some of them may not be suitable for clothes making. Cotton is a great fabric for crafting as it is easily available, cheap, and easy to handle. For those new to fabric crafting, it is a good idea to start out with cotton. Besides cotton, popular fabrics used for crafting are felt, fleece, satin, silk, polyester, and velvet, among others.
Although almost any fabric can be used for crafting, some craft projects require specific fabrics. For example, buyers should get lightweight materials if they are making items with detailed patterns or embroidery. Besides that, buyers should also consider the patterns and prints of a fabric, and the orientation of the patterns. eBay is an excellent place to shop as it has a wide range of craft fabrics to choose from.