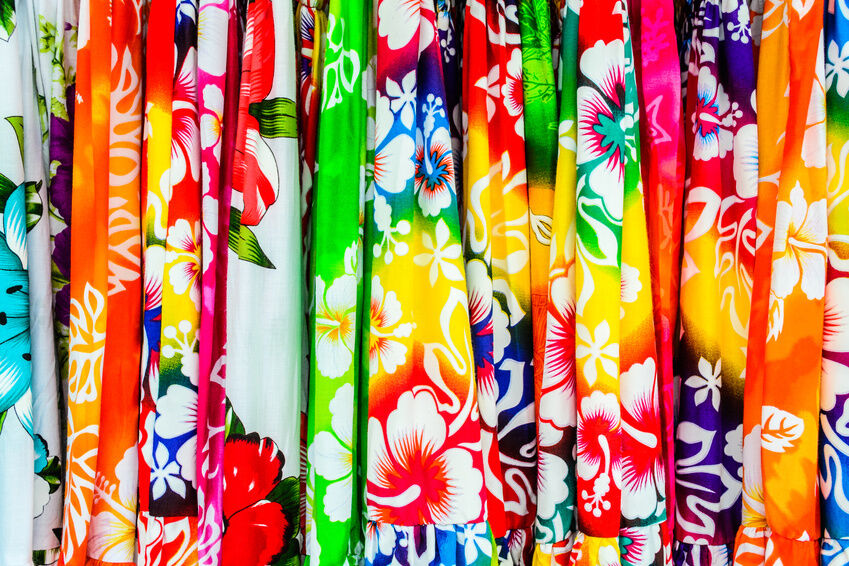 Dyes add colour, such as red and white, to fabrics to enhance their aesthetic appeal. The colouring integrates into fabric fibres through chemical reaction, dispersion, or absorption. If you want brighten up a piece of clothing or other fabric item using a fabric dye, be sure to learn about the primary classifications of fabric dyes, as well as a few tips for buying the right dye.
Natural Fabric Dyes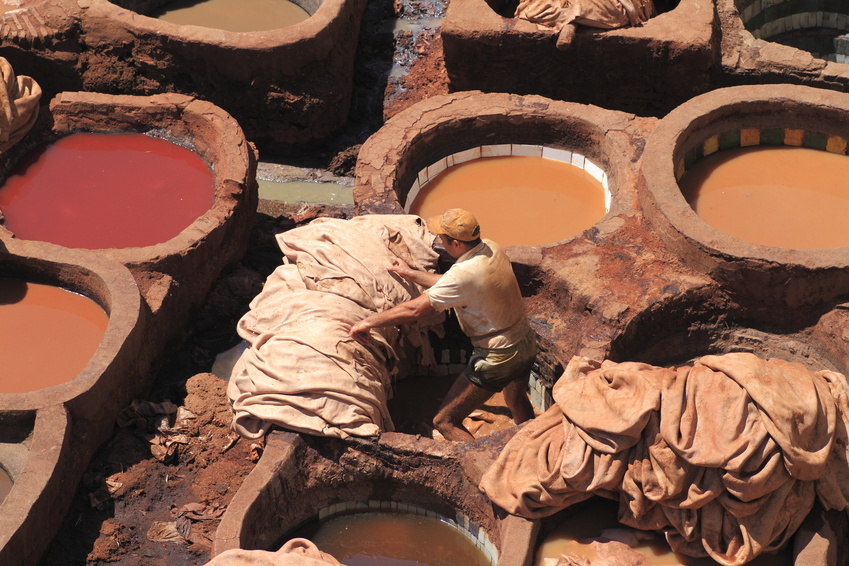 People have used natural materials to colour a wide variety of fabrics for thousands of years. Natural dyes derive from animals and plants, such as natural dyes extracted from onion skins. Each natural dye has a classification that reflects the base colour as well as the natural dye source. Natural dyes do not contain any chemicals, which limits their applications, but provides you with a safer dye to use. Many schools utilise natural dyes to protect children from allergic reactions to synthetic products. Natural dyes come from renewable sources and the dyes do not cause disposal problems. The biodegradable nature of natural dyes has prompted an increase in sales amongst environmentally conscious consumers. Natural dyes are negatively charged and several natural dyes require using a mordant to bind adequately to upholstery fabric.
Synthetic Fabric Dyes

Dyes that originate from organic or inorganic compounds are synthetic. Furniture manufacturers and clothing designers refer to several primary synthetic dye classes based on application.
| Class | Application |
| --- | --- |
| Vat Dyes | Cotton, Cotton Blends |
| Sulphur | Cotton, Cellulose Fibres |
| Organic Pigments | Cotton, Cotton Blends |
| Reactive | Fabric, Cellulose Fibres |
| Acid Dyes | Wool, Leather, Silk, Synthetic Fibres |
| Basic | Silk, Cotton, Wool |
| Mordant | Cellulose Fibres, Fabric, Wool, Silk |
| Optical | Leather, Cotton, Synthetic Fibres |
Fabric dyes also can have chemical, nuclear, and industrial classifications. However, those are specialised types of dyes used by highly trained professionals.
Fabric Dye Buying Tips
You have several options for applying fabric dye. Manufacturers package fabric dyes in large jars, which allows clothing designers to apply more of the dye over larger areas. Smaller vials work best for intricate dyeing projects. Some manufacturers package fabric dyes in cylinder spray bottles for creating dye lines. Fabric dyes also come in different sizes. If you would like to dye fabric often, consider purchasing larger amounts of fabric dye to save money. You can mix synthrapol with some types of fabric dyes to encourage even dye distribution. The chemical also removes excess dye from all types of fabrics. You can also consider using Retayne, which helps prevent dye bleeding in cotton fabrics.