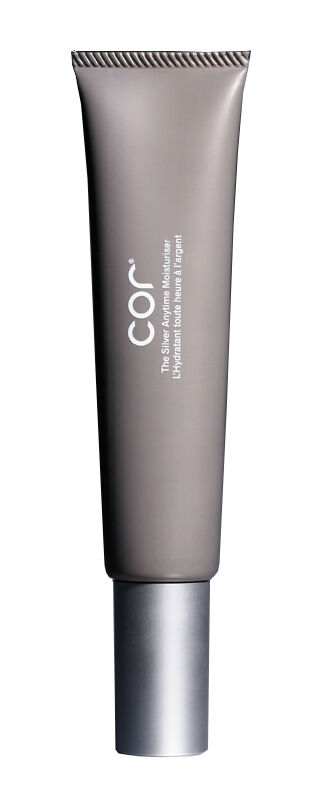 A face moisturiser is an essential product for a daily beauty regime for every age, as a lack of moisture to the skin can be unsightly and lead to the development of wrinkles. A good moisturiser keeps skin looking its best by helping to retain essential moisture and nutrients that can be lost day to day. Choosing the right moisturiser can be a challenge. Buyers need to take into account many factors, most importantly, their skin type. For example, people with oily skin need a face moisturiser with a different formulation than those with dry skin. Other factors to consider include UV protection, and non-comedogenic and hypoallergenic qualities.
Finally, it is helpful to look at the active ingredients in a moisturiser to help to determine its effectiveness and any potential side effects. When shopping for face moisturisers, buyers can visit department stores and chemists, as well as online retailers, such as eBay, which has a large selection of skincare products, including face moisturisers.
Skin Types
Skin types are divided into four main categories based on factors such as pores, blemishes, and overall skin tone. The table below lists the key characteristics of each skin type.
Skin Type

Characteristics

Oily

Face has large pores and a greasy, shiny appearance

Blemishes such as pimples and blackheads are common

Skin is plump due to a lack of shedding dead skin

Dry

Face has small pores and a dull appearance

Itching and other irritation is common

Skin is taut and stretched

Sensitive

Skin is thin and tends toward dryness

Itching, redness, and other irritation is common

Skin is affected easily by external factors

Normal

Skin is healthy and has small pores

Few, if any, blemishes are common

Skin has a good balance of moisture and an even tone
Some people may have skin classified as combination, which means that it is both oily and dry in parts. Typically, there is an excess of oil along the T-zone, which is the forehead, nose, and chin, and dry skin on the rest of the face. Some manufacturers develop products specifically for older people with mature skin.
Choosing the Right Face Moisturiser for a Skin Type
In many cases, manufacturers of face moisturisers indicate which skin type the product is best suited to on the packaging. However, if this is not the case, keep a few basic guidelines in mind. Water-based moisturisers are better for oily skin than oil-based products, which work well for dry skin types. Normal skin types are likely to not need a heavy-duty product and those with sensitive skin should consider products that are not overly harsh and are less likely to cause irritation, such as fragrance-free moisturisers. Those with combination skin may consider two products, one for the oily skin areas and another for the dry areas.
Weather and Other Factors Affecting Skin Type
Buyers should be aware that weather can influence the appearance of the skin. For example, many can experience more oily skin in the summer, with breakouts more common with greater humidity and perspiration. So, it may be better to switch to a light moisturiser for warmer months. Dry skin is more common in the winter, so a heavier moisturiser may be more beneficial. In addition, skin types can also change over time, so shoppers should not hesitate to change products if their skin needs a different formulation of face moisturiser.
Factors to Consider when Buying Face Moisturiser
Human skin is very susceptible to damage from the sun's ultraviolet (UV) rays, so most dermatologists recommend that people wear sun protection when they go outdoors. Those with oily or sensitive skin should consider products that do not clog pores or cause an allergic reaction. Buyers concerned about the ingredients used in face moisturisers should consider organic or vegan products.
UV Protection in Face Moisturisers
UV damage can take the form of wrinkles, sunspots, and skin cancer. Many moisturisers have built-in sun protection, but buyers should consider products labelled "broad spectrum", as this addresses both UVA and UVB rays. In the UK, sun protection factor (SPF) refers exclusively to the blockage of UVB rays and UVA ratings are indicated by stars. In both cases, a higher SPF or more stars indicate more protection. In a face moisturiser, look for an SPF of at least 15.
If a moisturiser does not have sun protection, buyers can simply purchase a separate sunscreen and use it over the layer of moisturiser. Using a separate sunscreen also means that buyers can use the same moisturiser during the day and at night.
Non-Comedogenic and Hypoallergenic Face Moisturisers
Buyers with oily or sensitive skin should purchase products that do not exacerbate their conditions. People with oily skin should look for moisturisers labelled as non-comedogenic, which means that they do not clog pores. A hypoallergenic moisturiser is designed to minimise the likelihood of an allergic reaction, which makes it an ideal solution for sensitive skin. The fewer ingredients in a moisturiser, the less likely it is to cause a reaction in sensitive skin, and the easier it is to identify the source if there is a reaction.
Organic and Vegan Face Moisturisers
Some buyers may worry about what is included in a moisturiser beyond substances that could potentially clog pores or cause irritation. For that reason, some manufacturers offer organic or vegan products. In both cases, it may be helpful to do some independent research to learn about accepted manufacturing and labelling practices for both types of products.
Common Ingredients in Face Moisturisers
Face moisturisers can be made from a very large combination of ingredients. Buyers should familiarise themselves with a few key products that are commonly used. Two types of ingredients used in all moisturisers are those used to increase moisture to the skin, known as humectants, and those used to trap moisture, known as emollients. Other ingredients include antioxidants and collagen.
Humectants in Face Moisturisers
Humectants prevent the evaporation of water from the skin to increase the overall moisture content, so they tend to have a heavy, possibly greasy feeling. Examples of humectants include the following:
Hyaluronic acid
Glycerine
Sorbitol
Allantoin
Propylene glycol
Butylene glycol
Glycerine is a popular humectant because it is highly effective, and it can also be purchased in its pure form: the most common is vegetable glycerine. Hyaluronic acid is a naturally occurring molecule in the human body that can hold great amounts of moisture. Like glycerine, it can be purchased in its pure form for use in home remedies.
Emollients in Face Moisturisers
Emollients form a protective barrier that locks in moisture, serving as a lubricant so that skin feels soft and smooth after application. They include products such as the following:
Shea butter
Paraffin
Mineral oil
Coconut or sesame oils
Cetyl alcohol
Lanolin
Antioxidants in Face Moisturisers
Many face moisturisers may contain a variety of antioxidants, which work to eliminate free radicals in the body, which is often associated with better skin. Common antioxidants include Vitamins C and E, as well as trace elements such as selenium, zinc, and manganese. Beta-carotene, coenzyme Q10, and uric acid are other examples. In addition to antioxidants, many products may contain ceramides, which are naturally occurring fats.
Collagen in Face Moisturisers
Buyers should be wary of products that contain collagen. Collagen helps skin to retain its elasticity and firmness, but applying it directly to the skin does not mean that it can boost the body's natural supply of collagen. In fact, the collagen molecules are too large to be absorbed topically. Moisturisers containing collagen may create the illusion of smoother skin, but they do not have a lasting effect on the body.
How to Buy Face Moisturisers on eBay
Visit eBay to find a large selection face moisturisers at affordable prices. From the convenience of home, you can simply enter a keyword, such as "face moisturiser oily skin" into the search box. You can filter the results by the product's features to narrow your options. If you know what you are looking for, then try searching for products by brand, such as "Avon face moisturiser". Read the seller's listing carefully, and do some research on a products independently. You can also contact the seller directly via eBay's "Ask a question" feature if you would like to know more about a product, returns policies, or other aspects of the buying process.
Tips for Shopping on eBay
Before you start to search for items, you should register for an eBay account and set up your preferred payment method. The eBay Help Centre provides guides on how to register and choosing a payment method. While browsing for products, you can sign into your account. This makes it easy for you to save searches, monitor items that you are interested in, and manage your correspondence with other eBay members.
Conclusion
Face moisturisers are a good investment for everyone, because they help to preserve skin, and keep it looking and feeling its best. Firstly, buyers should identify their skin type, because this has a large influence on the effectiveness of a product: oily skin needs a different type of moisturiser to dry skin. In addition, the weather and other factors can mean buyers should consider changing their moisturisers by the season or whenever their skin type changes.
Another important factor to consider is whether a face moisturiser offers built-in sun protection. Many products do, but if a moisturiser excludes this feature, shoppers can use a separate sunscreen. Other factors to consider are whether the moisturiser is non-comedogenic, hypoallergenic, vegan, or organic. Finally, buyers should check the ingredients used to make the moisturiser, paying particular attention to key effective ingredients, such as humectants and emollients, as well as antioxidants and collagen. Whatever type of face moisturiser buyers are looking for, eBay offers an excellent selection and convenient shopping.