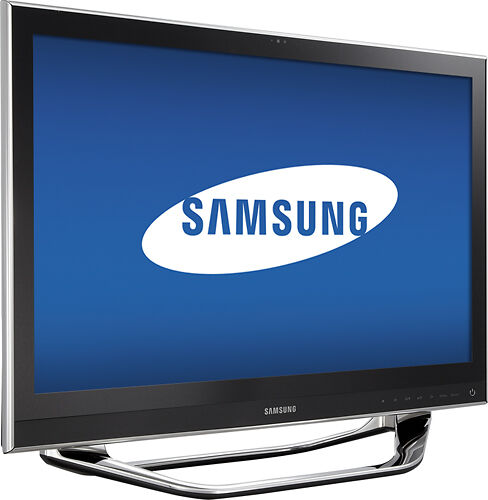 While mobile computing is becoming more and more popular, PC desktops and all-in-ones are still an ideal solution for home users. These computers offer extensive, powerful solutions that can extend a lot of benefits to those who want to set up computers for use in their homes. For consumers who are still weighing the pros and cons of desktops and mobile units, understanding the benefits of a PC desktop or all-in-one in a home setting can help clarify the choice.
Once a consumer has weighed the various advantages of using a PC desktop or all-in-one in a home setting, that consumer may also have questions regarding some of the better ways to approach the purchasing process for one of these computers. There are traditional, offline computer vendors that offer some choice in PC desktops, but, by and large, online sites like the retail aggregator eBay offer consumers a much more diverse selection combined with easier comparison shopping.
The Advantages of PC Desktops and All-in-Ones in Home Settings
There are a good number of advantages to leveraging a more stable and sizable unit like a PC desktop or all-in-one in a home. Considering these advantages is an essential part of the purchasing process that can help a consumer come to a more informed decision regarding what type of computer is needed.
PC Desktops Are Scalable
PC desktops today are already pretty powerful processors, but they do also offer users the advantage of upgrading that processing power when necessary. A tablet, while being a highly mobile device, is a stagnant unit that cannot be scaled up to meet increasing user demands. A tower PC desktop, on the other hand can be readily upgraded to give consumers more performance if the situation demands it.
Owners of PC desktops can, for example, increase the RAM in a computer, giving it a greater ability to run multiple applications at once and deal with complex content like games and videos. A PC desktop owner can also switch out a processing core to the latest Intel or AMD technology to supplement performance further. This advantage can far outweigh the mobility of a tablet in many users' eyes.
All-in-Ones Are Great Visual Statements
All-in-ones feature a streamlined form factor with the hard drive and processor of the unit integrated directly into a large monitor. This creates a very simple and elegant visual statement in a home. With the advent of Wi-Fi technology, not only in terms of the Internet but also for porting with external devices such as printers and keyboards, an all-in-one can operate with nothing more than a power cord. This gives users a very minimalistic way to operate a computer, and one that is practically as streamlined as a tablet, although it is not portable. The large, beautiful screens of an all-in-one look great in a home office, as well, and they far outpace the boxy desktops of a decade or two ago.
This streamlined layout also gives home users a great way to keep a home clean. While a collection of cables and connectors on a traditional PC can gather dust quickly, the setup of an all-in-one is much easier to keep clean. For consumers who are concerned about keeping a work area clean and dust-free, this can be an enormous advantage.
PC Desktops and All-in-Ones Are Great Media Centres
A laptop or tablet can, of course, stream content and play media, such as DVDs and CDs, but they can have a few drawbacks when it comes to enjoying entertainment. Their screens, first of all, are quite small. By contrast, a PC desktop or all-in-one can have a very large monitor, and this creates a much more dynamic visual experience when watching television and movies.
The speakers on laptops and tablets are typically insufficient, as well, when it comes to enjoying audio entertainment. Laptop speakers can be tinny and thin, while a desktop PC works with much larger and better quality speakers. A PC desktop can even be set up to play content through a home theatre system's speakers.
PC Desktops Have Larger Hard Drives Than Mobile Devices
PC desktops often have much larger hard drives and storage capacity than mobile options, such as a tablet or a laptop. A high-end laptop may have 1.5 TB of space on the extreme end, but a high-end desktop can have as many as 8 TB. This more than quadruples a user's storage room, and this also enhances the power of the machine. An all-in-one does not usually have as much storage capacity as a PC desktop, but it still typically outpaces the average laptop.
PC Desktops and All-in-Ones Are Easier to Monitor
For consumers with children and teenagers, monitoring computer use can be an object of great concern inside a home. Some parents wish to limit the amount of time children spend online, while others may be concerned about the type of content a child accesses online. In response, many parents set restrictions on using a computer.
It is generally much easier for a child or teenager to use a mobile computer on the sly, thereby sidestepping parental restrictions. A child can easily move a device as small as a tablet or even a laptop and use it in another room without parents noticing what they are doing. A desktop or all-in-one, on the other hand, provides an official place of use for a computer that parents can always monitor. A child in these circumstances would have a much harder time trying to get away with violating in-home restrictions on computer use. PC desktops also work well with family protection software.
PC Desktops Are Easier to Customise
Tablets are fully formed devices that give end users a very small range of customisable specs during the purchasing process. A user might be able to select between a few different hard drive sizes, but beyond that, tablets and other mobile solutions can be very limiting.
A PC desktop, in contrast, can be customised before and after purchase. Especially with a tower-style desktop, there are many components that a consumer can choose or even eliminate to make a computer ideal for his or her needs. Customising a PC desktop can also work well as a cost-saving measure. A tablet has a fixed price with very little flexibility in this respect.
PC Desktops and All-in-Ones Are Powerful Gaming Units
For consumers who love video games, a PC desktop or all-in-one can provide a very dynamic gaming option. While there are some powerful laptops on the market that handle the advanced graphics of video games well, a PC desktop or all-in-one offers solid performance and power with a very large screen thrown in, as well. Playing a video game on a desktop with a full speaker set-up can also add an exciting layer to a game. If consumers prioritise a multi-layered gaming experience, a desktop may be a great option.
Buying PC Desktops and All-in-Ones on eBay
The online aggregator site eBay is a retail option you might want to consider if you are in the market for a PC desktop or all-in-one. It has a very expansive collection of computers from which you can choose and a user-friendly search interface that lets you cut through the listings quickly and easily. You can use the search bar on any page on the site to run a search for either a PC desktop or an all-in-one. The site may also offer you a variety of selections that you can then use to narrow down your results even further.
Getting to Know the Sellers on eBay
This site also allows you to take some time to get to know any of the sellers from whom you may want to buy a computer. This makes you much more confident during the purchasing process and helps ensure that you find a unit with the right specs for your home set-up. When looking through listings, click on the name of any seller whose listing seems appealing. You can then review the seller's feedback or look through other listings he or she posted in the past to familiarise yourself with the seller's product knowledge.
Conclusion
While much of the world is going mobile, the all-in-one desktop and other PC desktop solutions are still very viable computers for a home setting or home office. These devices offer much more flexibility in the home, despite their larger form factors. Consumers who are looking for new computers for their homes and who may also be considering mobile solutions, such as laptops or tablets, may want to familiarise themselves with some of the advantages of using a desktop at home. Whether it is their scalability, their security, or their stellar good looks, home desktops can prove to be very advantageous over mobile units.
Once a consumer has decided to purchase any type of computer, he or she can also get a lot of benefit out of shopping online on sites like eBay. This site provides buyers with a large catalogue to browse through, which is great for comparison shopping. Local computer stores often stock a nice selection of computers, but the comparison shopping can be a lot more complicated. With a little research and creative thinking about their needs, consumers can easily find the right desktops or all-in-one solutions for home use.