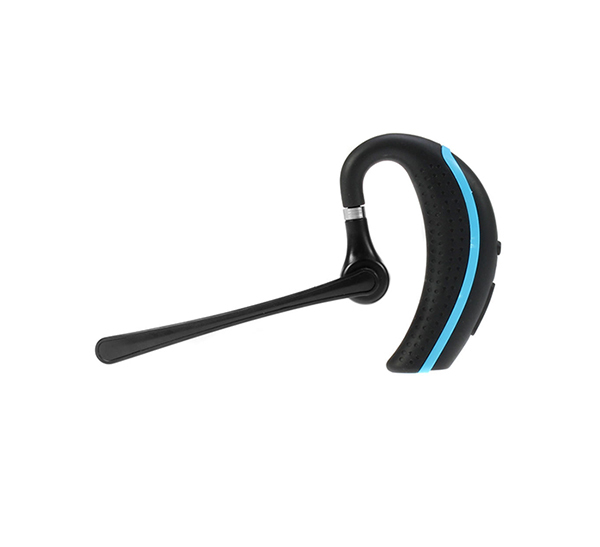 When you buy an iPad, tablet, or eBook reader, there are certain additions that make using your electronic devices better, safer, and more fun. Purchasing accessories for these devices can enhance your overall experience and help keep your devices working properly, keep them safe, and make them easier and more enjoyable to use.
Everyone can use tablet and iPad accessories; it does not matter if you use your tablet or eBook reader for home, work, or school, there are accessories that work for each specific user's needs. Accessories for these electronics vary widely in price, style, and type, so it is up to you which accessories are chosen based on your individual needs. If you have young children who use these devices, you may want to protect the device from harm. If you travel frequently, chargers and headphones which you can use on the go are sure to come in handy. Express your personal style and upgrade your experience while you are using your iPad, tablet, or eBook reader with a variety of accessories that are available for your devices on eBay.
Convenience
Accessories that are suitable for everyone's need make your experience using iPads, tablets, and eBook readers even more convenient and easy. These accessories are great for all types of users, no matter what the devices are used for. They are great on the go or even at home.
Headphones
Everyone who has an iPad, tablet, or eBook reader benefits from a set of headphones. These allow privacy when you are listening to music or watching a video or movie on your device, and they allow you not to disturb people around you while you are using your device. Headphones are also great for keeping kids entertained by allowing them to watch a movie or television show on your device while in the car or during an extended wait, and headphones ensure that everyone does not have to listen in.
The great thing about headphones is that they come in so many styles, colours, and shapes, and there is a set of headphones that works for everyone. The most common types of headphones are the over-the-head style, and there are also earbuds which are small and convenient to carry as they do not take up much space. Headphones are a must if you travel and enjoy using your device, but do not want to bother other travellers.
Chargers
Having plenty of chargers around makes using your electronics much easier. Everyone should have an extra charger on hand to take along when travelling, or have a charger in each room to make charging up convenient and easy. For families that have several electronic devices, having chargers for everyone to use just makes life easier.
Some chargers are versatile and work on more than one device, which also comes in handy. Chargers are affordable, and since they get lost easily or family members may want to grab them and take them along when they leave the house, it is always best to have extras on hand so you never be caught without one when you need it.
Stands
Stands are great accessories that are suitable for everyone, from kids to adults. When you use your iPad, tablet, or eBook reader to watch movies or videos, it becomes tiring to sit and hold it or try to prop it up on something. Alleviate this issue by purchasing a stand for your device. A stand or mount holds the device for you in a stationary fashion so you do not have to hold it to enjoy what you are doing. It even makes work easier.
Mounts can be attached to the back of the seats in your car so kids can watch movies while you are driving. This is a great way to keep kids entertained on long car trips, and these are easy to use. Stands and mounts are just another type of accessory to make using your iPad, tablet, or eBook reader even easier and more functional.
Styluses
Styluses look like pens, but they are made to use with electronic devices so you do not have to deal with touching the screens with your fingers. They are easy to use for kids and young people who have a hard time with touch screens, and they are suitable for adults as well. They can make drawing, sketching, playing games, and even texting less time consuming and a lot more fun.
Safety
Accessories that are suitable for everyone are items that make using your electronic devices more reliable, and protect the devices so you can get more use out of them over the years. Though iPads, tablets, and eBook readers are durable, they also need to be protected from possible situations that sometimes arise such as being dropped or scratched. It is better to be safe than sorry, and everyone who owns devices should buy accessories to protect them from harm.
Screen Protectors
Screen protectors are simply pieces of clear film that go over screens to protect them from being scratched. They are inexpensive and can be switched out as often as needed, and since screens are costly to replace, it is best to simply protect the ones you have. Screen protectors are available for all sizes and types of devices, and they do not affect the way the screens look when you are viewing the devices. These are inexpensive accessories that protect your devices from damage, and well worth purchasing several and keeping one on each device, especially devices that leave the house frequently or devices used by children often.
Cases
Cases are stylish and functional accessories that are right for everyone and every device. Cases are made to fit onto your devices snugly, and cushion the external components of the devices. Some cases are doubly convenient and offer carrying handles or inner pockets for storage.
Cases are made of leather, neoprene, fabric, or hard shell plastic. They come in a wide variety of colours, patterns, and designs, and cases are a great way to keep your iPad, tablet, or eBook reader protected from scratches. They are also a great way to distinguish devices from one another, if several members of your family have iPads, cases personalise each person's tablet.
Sleeves
A sleeve is a type of case, but instead of completely encasing the device, it is simply a pouch that the device slips into. It is a good option to use along with a case for extra padding, or to protect a device which does not leave the same spot often and does not require an actual case. Sleeves are made of cloth fabric or neoprene, and come in many styles, just like cases do.
Fun
Decorating and personalising a device is part of the fun of having one. Also, though external decorations do not provide as much safety as a case or sleeve does, they can still protect the device from scratches. Kids especially love using decorations to personalise their devices, and most of them peel off easily without leaving residue behind.
Stickers and Decals
The main way to personalise a device such as an iPad, tablet, or eBook reader is to use peel off stickers or decals. These decals go on the back of the device to decorate it, and they come in many styles, such as favourite colours, characters, band names, movies, or other images. Some decals go around the front of the device's border to create a pretty frame. Decals are a fun way to customise a device, but they should not be the only item used to protect a device. A decal in conjunction with a sleeve is a great way to decorate and protect an iPad or tablet. These are also called skins.
How to Buy iPad, Tablet, and eBook Accessories on eBay
If you are looking for the perfect accessories for your tablet, iPad, or eBook reader, eBay has many options to choose from at affordable prices. Navigate to "iPad/Tablet/eBook Accessories ", and select the accessories you would like to look at, such as stands or cases. If you know exactly what you are looking for and would like more targeted results, use the search bar on the home page or any internal page to key in search words, such as " pink iPad case" or "Kindle stylus".
Make sure that the accessories you are buying fit the device you are accessorising, and you can select your device from the options given to only browse accessories for that device, such as an iPad 3rd generation. Buy accessories from a top-rated seller to ensure you have a satisfying purchasing experience, and make sure the seller has excellent feedback from other buyers. Before purchasing, it is wise to compare products from various sellers and decide based on price, condition the items are in, and the seller's ratings.
Conclusion
Tablet, iPad, and eBook reader accessories are for everyone, no matter what age you are or what you use your device for. Accessories are designed to decorate, customise, and enhance your experience while using your device, not to mention make it easier to charge your device on the go, protect your electronic device from harm, and make it easier to view your device at home or in the car.
Accessories are available in a wide assortment of colours and styles, and it can be fun to choose accessories that make your device your own as well as offer protection and customisation. Items like headphones are great for many reasons, and they offer privacy and allow you to listen to music and watch videos without disturbing others. There are several factors that make accessories for your device suitable for you, and safety, fun, and convenience are just a few of them.