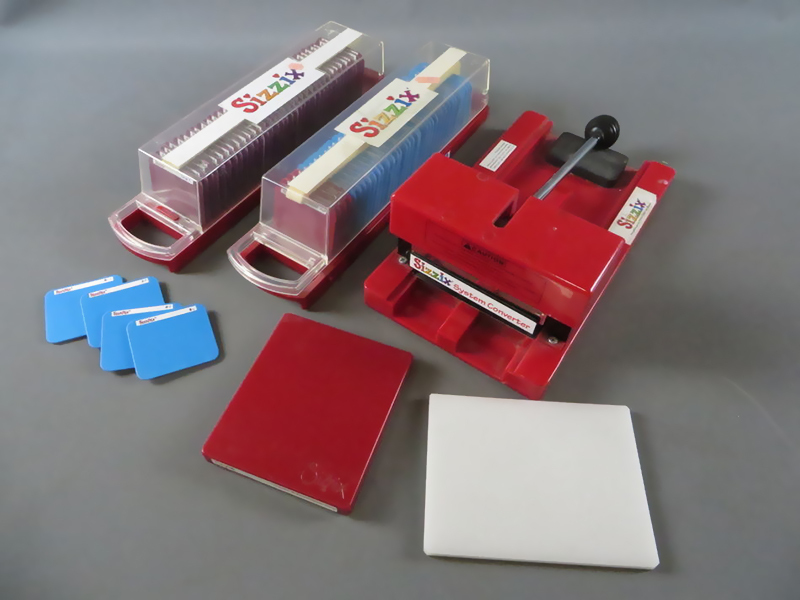 No more complicated than commonplace pastry cutters, Sizzix die cutters transform the tedious task of cutting numerous shapes and letters into a fast and fun project. With Sizzix cutters, you can quickly replicate the same perfect shape over and over again, using a wide range of materials like paper, fabric, felt, foil, leather, and sponge. Sizzix puts creativity in your hands, with crafty cutters that are both affordable and portable.
New vs Used Sizzix Cutters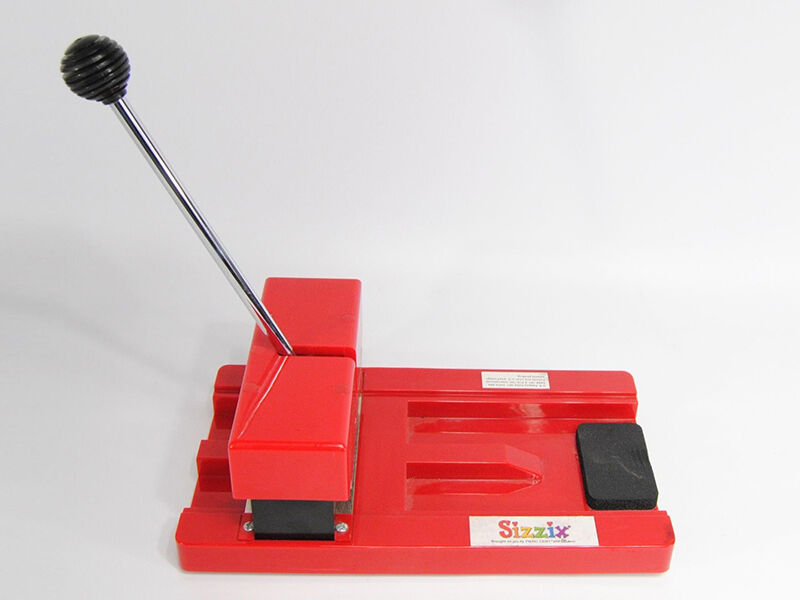 When choosing the ideal cutter for your tasks, first figure out whether you want to purchase a brand new or used Sizzix cutter. Though considerably more expensive than used, the advantage of new die cutters is that they come in the original factory packaging. They also include a set of instructions, especially useful for first-time users. Remember also that new Sizzix cutters tend to be smaller and lighter than older versions are, which is an important consideration if you do not have a great deal of storage space in your home. When buying on a budget, used die cutters are a good alternative, provided they are in good general condition and include all the original parts and accessories.
Manual vs Electronic Sizzix Cutters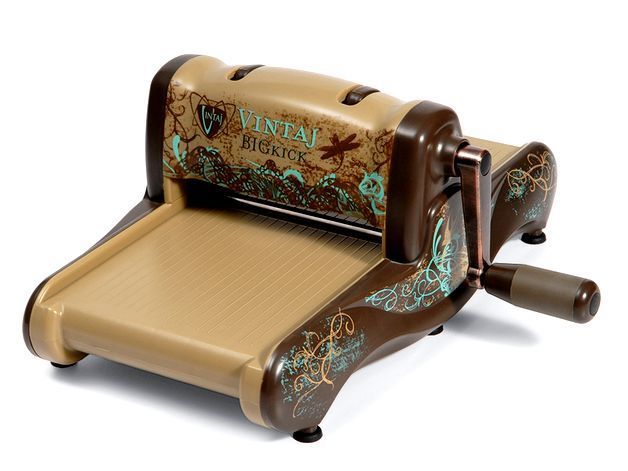 Many Sizzix die cutters, like the popular Big Shot machine, come in both manual and electronic versions. If you are not looking to make a significant investment and intend to use the cutter infrequently, choose the less costly manual version. Manual cutters are easy to use, but remember that if you select an electronic Sizzix cutter, you can tackle bigger projects and effortlessly crank out dozens of perfect shapes in a matter of minutes.
Selecting the Sizzix Multipurpose Platform
Sizzix cutters featuring the multipurpose platform allow you to use a wide range of affordable thin dies made by other manufacturers. The multipurpose platform makes practically all dies, regardless of manufacturer, compatible with your Sizzix cutter. Purchasing a cutter with this option included means that you can stock up on sets of inexpensive dies in a variety of sizes, without the added concern about possible incompatibility.
Embossing with Sizzix Cutters
With so many die cutters on the market, it may be difficult to know which one is the best option for you. The key is to know exactly what types of tasks you are likely to use the cutter for, and how often you may have the need for it. With most new Sizzix cutters, everything you need to start cutting and embossing right away is already in the box. Keep in mind that while you may not need to purchase a separate pair of cutting pads, if you plan to emboss often, you may need a few extra accessories. Before you unleash your creativity with an elaborate embossing project, consider purchasing a few extra silicone rubber pads.