Vintage enamel jugs make suitable display pieces and practical kitchenware. Shoppers should consider the condition of the enamel finish and the type of handle it has to avoid disappointment. Understanding the structural components of enamel jugs is the difference between a display piece you enjoy and a piece of junk you toss in a closet.
Intended Use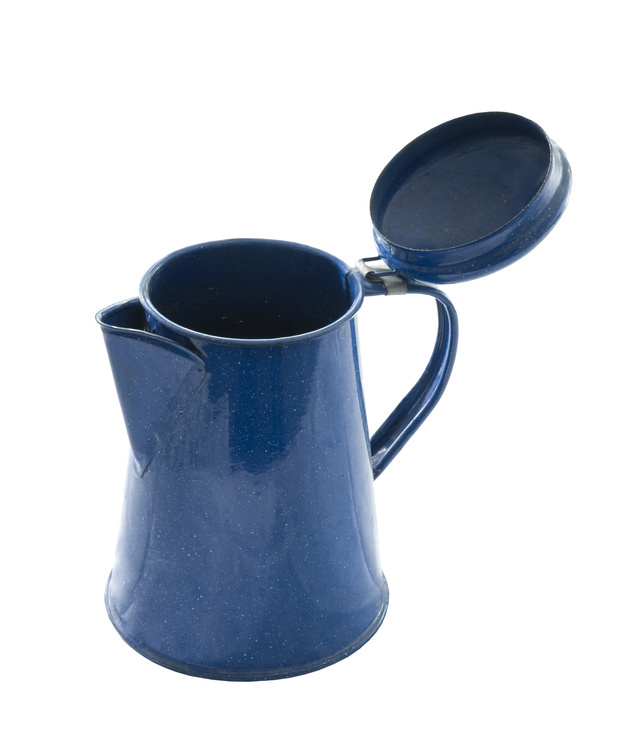 enamel jugs work as a display piece in a cabinet, a flower vase, bookends, or even as an everyday jug. A cream or white enamel jug would suit a variety of flowers, while colours like blue or red limits presentation possibilities. Additionally, selections for bookends need to be heavy enough to support the weight of the books. This suits large enamel jugs too weighty for everyday use. In the latter case, the structural integrity and design is most important. Choose short or small enamel jugs with a handle that makes it easy to pour. The higher the opening is above the handle, the more difficult it is to get leverage to pour.
Condition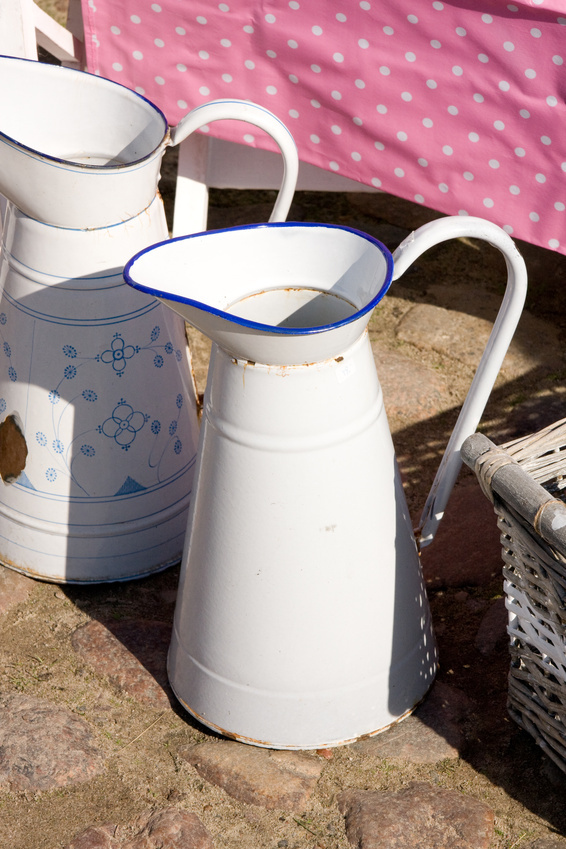 A chipped enamel finish makes the metal underlayer susceptible to corrosion from water and air. With damaged pieces, the condition of the exposed metal can give an indication of how long it has been exposed. Generally, avoid a jug with exposed metal that has cracks or holes. Minor metal exposure contributes to the charm of jug, however, and slight imperfections are acceptable. Since some enamel jugs were, at some point, used as everyday kitchen items, it is normal to see minor dents and scratches. However, inspect dents to make sure there are no cracks. Hairline cracks in the enamel finish are indications of future issues.
Handle Type
A pitcher with a riveted handle indicates it is quite old, while a soldered handle means it is a newer design. As makers attach a riveted handle with little screws at each point, it is sturdy. For the former, metal is melted to attach a soldered handle. Older jugs feature stronger riveted handles because they were manufactured for practical use. Keep in mind to use a soldered handle jug only for display purposes.
Design
Since it is common for the colours on a vintage enamel jug to fade over time, appreciate the aesthetic value of any piece with vivid colours and sharp details. Bright monotone enamel jugs, such as white or red, fit into modern settings. Rustic, earthy colours like greens, browns, and blues perpetuate the nostalgic feel of a space. For those with detailing, make sure the artwork can complement the display location. Floral designs create a Victorian feel, while landscapes and abstract designs possess a quaint sense of modernity.