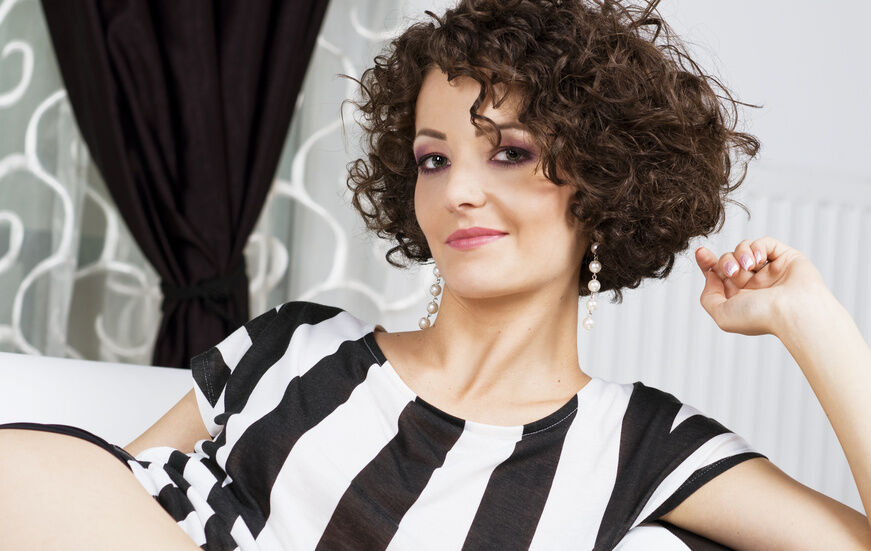 Pearl drop earrings are beautiful, elegant, and you can wear them almost anywhere, including casual and formal settings. Pearls are a classic stone for women's jewellery and often enhance the colour of the skin, which makes pearl earrings beautiful accessories for everyday wear. Learn what to consider when buying pearl earrings so that you can easily choose the right pair for you.
Pearl Drop Earring Type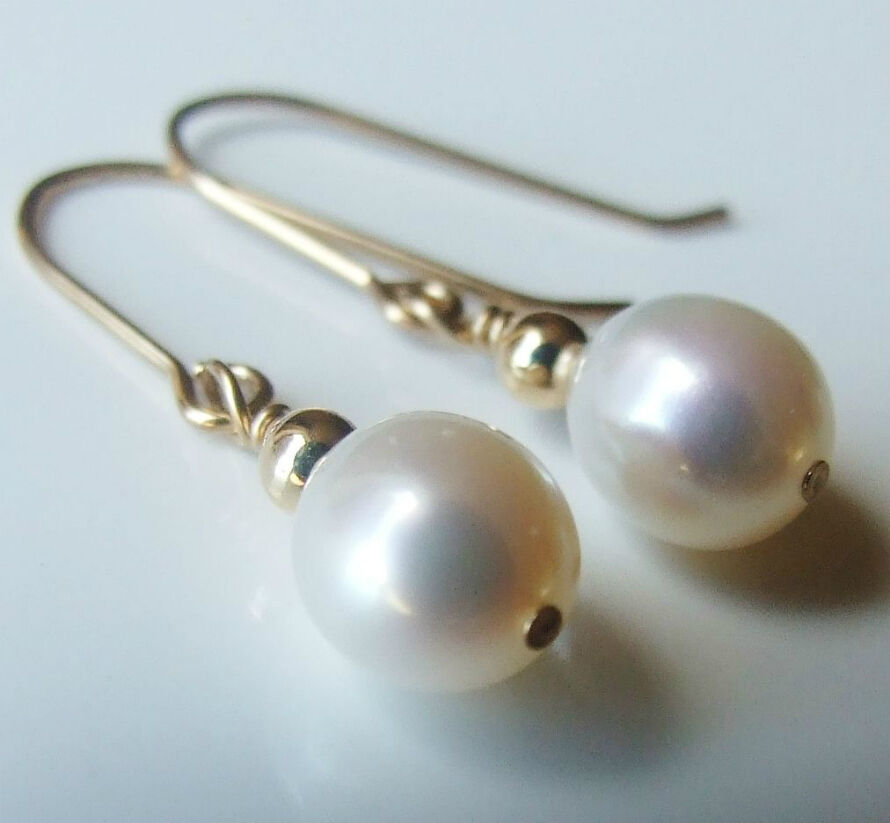 Jewellers use several types of faux and real pearls for making pearl drop earrings. Faux plastic pearls are the most affordable faux option, while ceramic and mother-of-pearl faux pearls make better quality imitations. Real pearls come in freshwater and saltwater types, with cultured and natural options. Natural pearls are very expensive, especially if they are saltwater. Cultured freshwater pearl earrings are usually affordable. Besides choosing the pearl type, you also have to choose the shape. Round pearls are spherical, baroque pearls are irregular, seed pearls are tiny, and flat pearls are irregular and flat.
Pearl Drop Earring Metal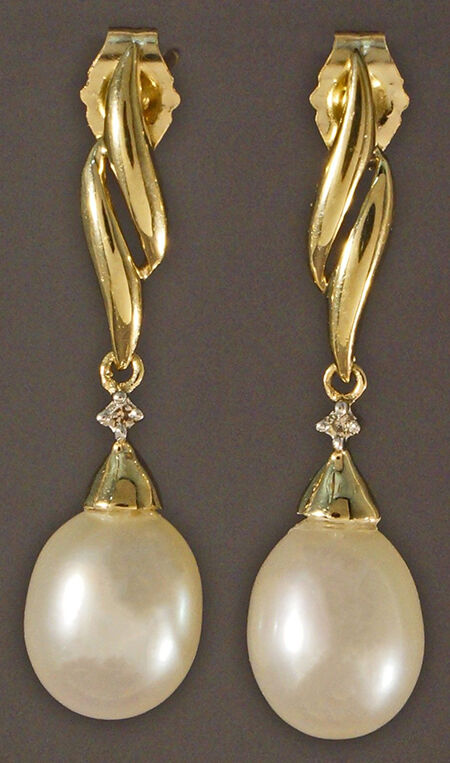 You also have to choose a type of metal for pearl drop earrings. Nickel earrings are cheap and easy to find, but may cause problems if the wearer is hypoallergenic. This is also true with sterling silver earrings and any sort of copper earrings. Fine jewellery options with 12, 18, or 24k gold or silver are also available if you are looking for a very nice pair of pearl drop earrings. Usually, genuine pearls come with silver or gold hooks or clamps while imitation pearls usually feature nickel or 925 silver. Pearl steel earrings are a good option if the wearer is hypoallergenic. Twelve-karat silver or gold earrings are the best option if you want fine jewellery at an affordable price.
Pearl Drop Earring Style
Style is another important thing to consider when buying pearl drop earrings. Drop earrings come in several styles and sizes, and range from very long and formal to very short and versatile. You can choose an option that suits your style and the occasion. Some pearl drop earrings feature a chandelier style base with more than one pearl at the bottom, while others feature a single pearl, or multiple seed pearls. Chain, metal bars, and connected strings of pearls are also different types of the same earring. Consider browsing through various options to find a style that you love before parting with your money.