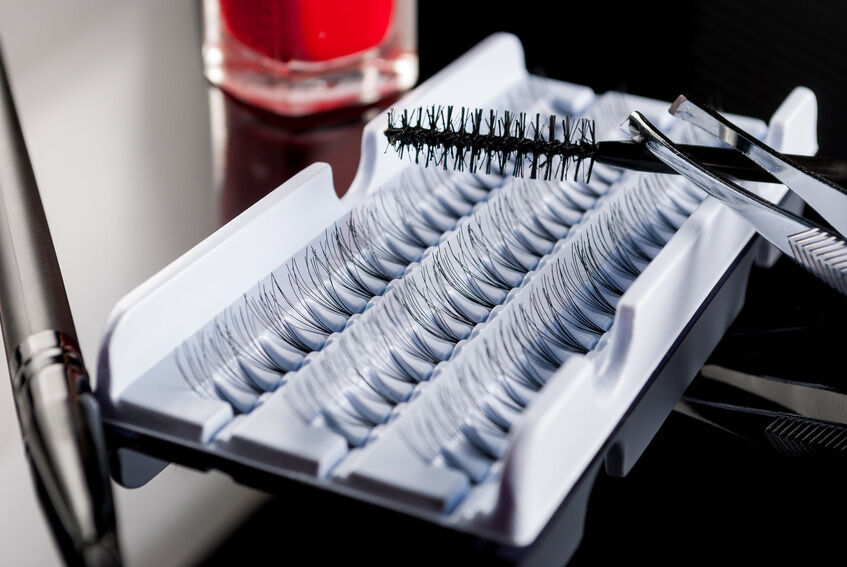 For a special night out, a photo shoot, or even a lunch date, false eyelashes can be a real confidence booster. However, there are dozens of styles, colours, and lengths to choose from. If you are considering adding false eyelashes to your beauty routine, doing a little research beforehand assists you in choosing the perfect pair.
Choosing the Right False Eyelash Colour

The first step to choosing the perfect false eyelashes is deciding on a colour. For a natural look, try to purchase fake lashes that are the same colour as your natural eyelashes. If you plan to apply dark mascara, or would like a more dramatic look, choose black false lashes. For costume parties or other special events, you can even try false lashes with dramatic metallic colours like blue, green, or gold.
Choosing the Right False Eyelash Style

Where and when you plan to wear your lashes, as well as your personal taste, determine what style of false lashes is best for you. Natural false eyelashes for example, are more delicate. They add thickness and volume without looking over the top. They are perfect for daytime outings. Thick false eyelashes on the other hand, are bold and noticeable. They often feature blunt, even shaped ends giving them a vintage appeal. Because they stand out, they are a nice choice for a photo shoot. Long and short lashes are also quite dramatic. They feature a mixed pattern of long and short eyelash strands and occasionally come in a criss-cross pattern. Individual eyelashes come separately rather than in strips. These are available in a variety of lengths and adhere one by one until the eyelashes appear full. These kinds of false eyelashes take much longer to apply, but the results are more natural looking on the lash lines. In addition, you can apply as many or as few individual lashes as you like, making these false eyelashes extremely versatile.
Choosing the Right False Eyelash Adhesive
To be sure your false lashes apply properly and last as long as possible, you need to choose a quality false eyelash adhesive. Since false eyelash glue applies to a sensitive area of the face, it is important to spot test the glue before applying your lashes. If you have sensitive skin, you should purchase a latex-free eyelash adhesive. Quality eyelash adhesives can last for as little as 24 hours or as long as several days. Think about how long you want to wear your lashes upon purchasing a product. DUO false eyelash glue is one choice that is quite popular amongst consumers. This adhesive has a firm hold, but is easy to remove. In addition, like many other false eyelash glues, it comes in a clear formula, which is ideal if you have a light complexion; on the other hand, black-coloured formula is perfect if you have a darker complexion.