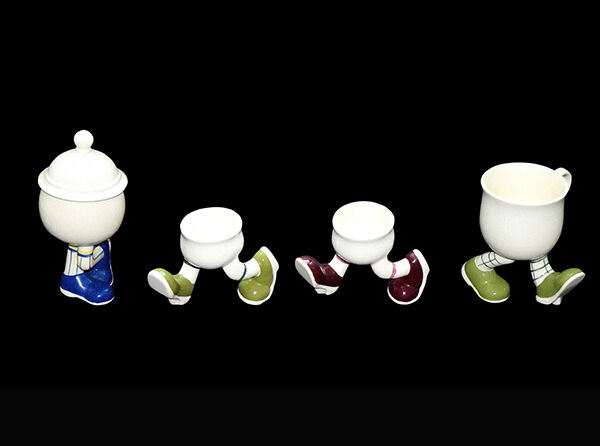 For over a century Wiltshaw & Robinson, the manufacturers of Carlton Ware, have produced a range of earthenware and china at it factory in Stoke-on-Trent. Prized by collectors, Carlton Ware provides a history of the UK and the world through its designs-of-the-times patterns. If you are interested in the company's products, understanding the features of the various lines is a good place to start.
Blush Ware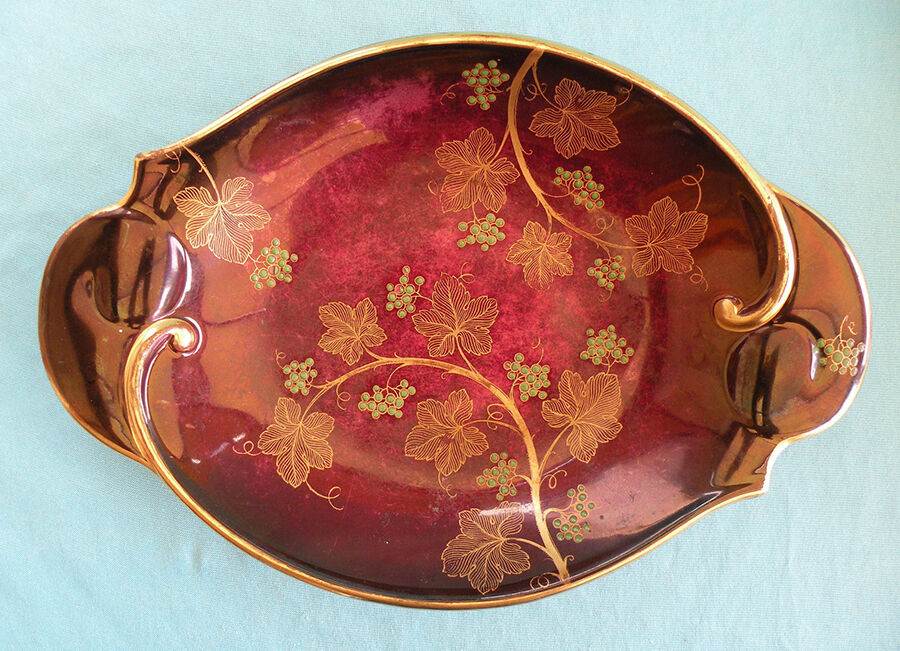 Wiltshaw & Robinson first produced earthenware known as Blush Ware, starting around 1890. The delicate pastel shaded backgrounds to the pattern featured elaborate designs common and popular to the times. Many pieces feature gilding. An adjunct to this range, the pottery used the same shapes and pattern prints to produce the Blue & White and Flow Blue lines, again often embellished with gold. The company introduced several different patterns, including Rouge Royale, establishing Carlton Ware as a first rate pottery maker.
Heraldic China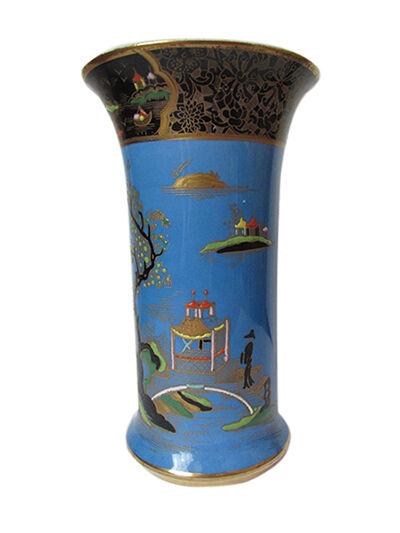 In 1903, the company added Heraldic China to the Carlton Ware line. Souvenir china emblazoned with heraldic crests became a stalwart of the manufacturer. As a range of miniatures that continued well into the 1920s, the company found inspiration for the designs from artefacts found in museums, but they soon became entertaining and humourous in nature. Many feature military images and others have popular themes of the times like suffragettes, transportation, inventions, and seaside themes.
Best Ware and Salad Ware
Best Ware is the name of more highly decorated ware employing elaborate printed and enamelled patterns. Often underglaze painted with glaze enamels and lustres, Best Ware from the Art Deco era is probably the most prized with patterns that include Fan, Bell, and Jazz. Other best selling patterns are the Mikado, Temple, and Chinaland. Salad Ware and especially cruets generate a great deal of interest.
Advertising Ware
Carlton Ware started their Advertising Ware line about 1900, which in the early days took the form of match holders and strikers for several companies such as Bryant & May and Burton Ale. Beginning in the 1930s, John Haig & Co. distillers began to advertise their whiskey in pubs and hotels with ashtrays and water jugs from Carlton Ware. Other distillers soon followed, with Guinness developing a range of bar ornaments through the company.
Other Popular Carlton Ware Lines
Handcraft, Coloured Ware, and Novelty Ware are still popular collector lines with many examples available to shoppers. Carlton China is another popular design that still garners attention, along with the Walking Ware patterns. With so many lines, collectors of china and earthenware have many choices from Carlton Ware, amongst them vases, plates, tea sets, animal designs, pirates, and WW1 related outputs. When collecting Carlton Ware be especially careful to check for the manufacturer's marks, clarity of pattern, and dates of production. Many imitations are on the market, so reputable sellers are the best distributors of authentic Carlton Ware.