Waterfall basin taps feature elegant designs that are sure to improve the overall appearance of any bathroom. A number of factors go into making these luxurious taps such an excellent addition to the home. The chrome finish, ease of installation, and the sleek design are some of the prominent aspects of waterfall basin taps.

A Beautiful Chrome Finish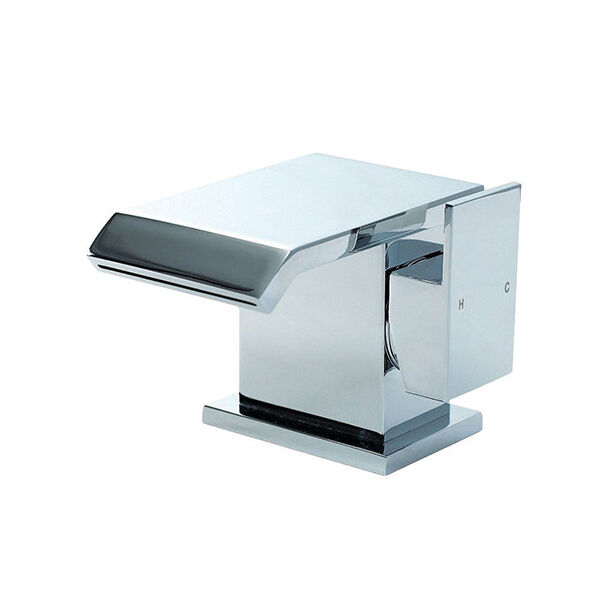 Waterfall basin taps are composed of chrome-plated brass, which ensures that they last a long time. Zinc, the cheaper alternative to brass, is susceptible to corrosion, meaning that while you may save money in the short term, you will eventually have to replace the faucet. Brass, on the other hand, is not likely to accumulate rust. The stunning chrome finish that these taps feature only goes to show that the appearance is just as great as the quality. These waterfall basin taps literally shine as long as you polish the exterior occasionally.


Easy to Install
Thankfully, many waterfall basin taps come with DIY self-install kits. The instructions and materials are generally included, making the process very simple. Most of these taps come with fixtures and fittings to make the process easier. It goes without saying that there are some scenarios in which it is best to consult a professional, but installation of a waterfall basin tap is possible for anyone who wishes to give their bathroom a huge aesthetic upgrade without any outside assistance.
A Greater Amount of Water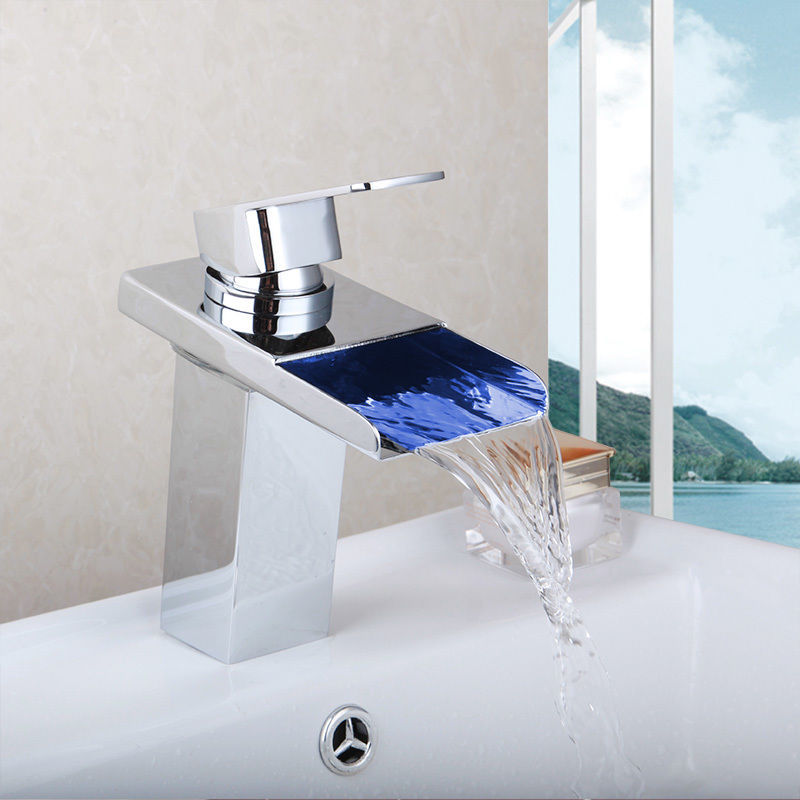 One of the first things most people notice about this type of tap is that it produces a much wider stream of water than a conventional faucet. The waterfall shape of the stream has a natural appearance that is pleasing to the eye. With this established, a waterfall basin tap requires 1 bar of pressure in order to function properly. It is imperative that you make sure you have this much pressure prior to installation, as anything less can result in water dribbling out of the middle instead of gushing like a waterfall.
A Plethora of Options
It is important to remember that waterfall basin taps can work well in a number of locations. There are taps specifically for sinks as well as showers. Some taps even feature LED lights, which add plenty in terms of aesthetics. The DIY installation may be a bit challenging at first, but once you obtain a greater understanding of the plumbing in your home, you can slowly upgrade your home to exclusively feature these powerful and reliable taps with little trouble. Browse through eBay's wide selection of waterfall basin taps, from good quality retailers including Victoria Plum.