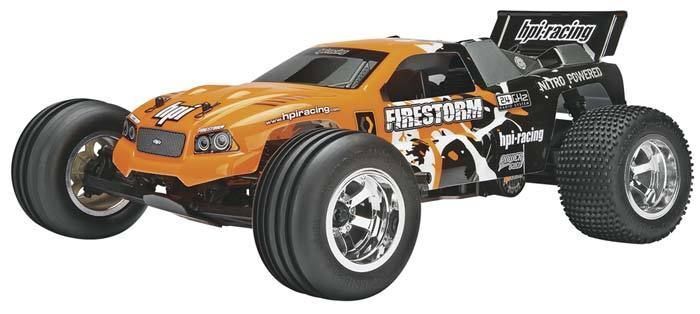 This remote controlled car has plenty of bells and whistles for children to enjoy and it packs enough power to entertain any adult as well. From the colourful exterior to the surprisingly fierce engine, there is plenty to love about this tiny vehicle. Additionally, there are plenty of features that put the HPI Firestorm RC Car a notch above the rest.

A Fierce Exterior
Not only does this car's exterior have a cool appearance, but it also features a sturdy structure. This car comes in both blue and orange. The splatter design and spoiler emphasise the power under the durable bodyshell.

Power Under the Hood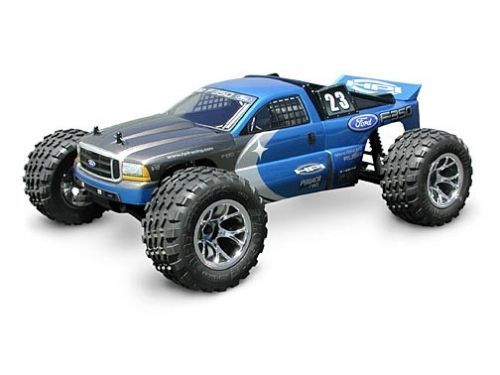 This is where the HPI Firestorm really begins to shine in comparison with the competition. This vehicle runs on a G3.0 engine and utilises a 2.4 GHZ radio system. It boasts a twin-chamber aluminium tuned pipe, a dual-stage air filter, dual-chamber exhaust, all metal gears, an aluminium chassis, and a bullet proof all-metal transmission. The transmission also features a dual pad slipper clutch which serves to protect the car in the event of any particularly rough landings. The wide track suspension has captured hinge pins, and there are four shocks that run on silicone oil.
Plenty of Replacement Parts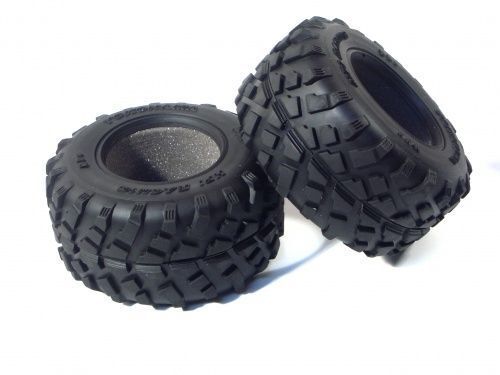 It is clear that the developers of this vehicle put a lot of time and care into the HPI Firestorm, but any vehicle can break down over time, even with the bullet-proof transmission. That said, there are numerous parts available for anyone experiencing problems with the vehicle. Though problems are unlikely, the added security of knowing there are plenty of replacement parts available ensures that this car could last a lifetime with proper care.

The Ability to Tackle Rough Terrain
The rugged transmission and shocks make this car an excellent choice for any rough terrain. It can handle rocky dirt roads with few issues, and the transmission helps to absorb any impact from a fall with minimal problems. Take the HPI Firestorm in a dirt field, on a homemade track, or on a smooth surface. The detailed design means that you do not have to worry about damaging the vehicle while using it, which ultimately allows you to have more fun.

It Runs on Glow Fuel
What sets this car apart from other RC cars is that it runs on actual fuel. The glow fuel engine allows you to have a bit more power behind the vehicle. You also do not have to wait for anything to charge. Simply fill up the tank and start enjoying the thrill of commanding this tiny powerhouse of a car.