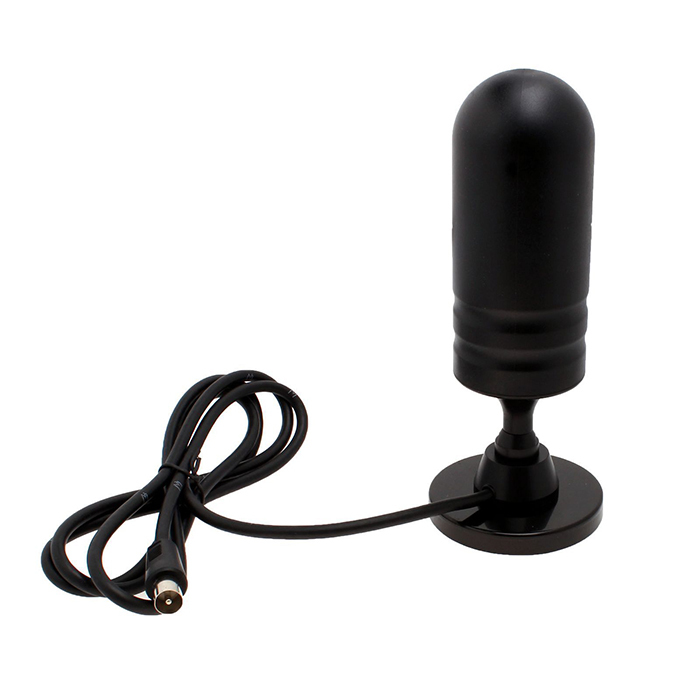 UK television has turned digital, with Freeview being an option that brings interactivity, free television viewing, and radio without the need for a satellite dish. The initial investment of a receiver covers the basics required to gain coverage but accessories turn the experience into a more powerful and competent one. High definition imagery, recording capacity, automatic retuning, and internet navigation are all possible with the right accessories. For those who are converting to high resolution large screen viewing, it is necessary to upgrade to a high definition screen.
Receiver Features and Their Functions
Freeview becomes available without contract or on-going payments once the initial receiver has been installed. While some high definition televisions come with an inbuilt receiver, features across brands vary. Terrestrial receivers have their own resolutions and features, introduced through accessories that are built into the actual boxes.
| | |
| --- | --- |
| Inbuilt Recording | High end receivers often have recording units that work from hard drives. Internal hard drives offer a more streamlined way to record. External hard drives are connected using USB ports. |
| Audio Output | Some receivers deliver high resolution digital audio based on Dolby Digital Plus output. Entry level surround sound begins with 5.1 outputs, which will need to be connected to four satellites and a subwoofer. |
| Inbuilt Satellite Receiver | Standard Freeview receivers pick up terrestrial signals from UHF aerials only. Those who live in regions that receive weak UHF signals can often improve their reception by choosing a satellite service, which offers standard definition images. High definition images can be achieved with satellite boxes with 1080P HDMI output. |
| Digital Internet Streaming | With this inclusion, viewers can watch web media and use social networking sites from their televisions in high definition without a PC. Interfacing between mobile phones and digital devices can also be achieved this way. |
| Multiple SCART sockets | A single socket is adequate for basic television viewing. Multimedia-compatible home entertainment systems with high definition video require two or more SCART sockets. |
| Subscription Card Slot | Upgradeable Freeview receivers need a card slot that allows viewers to subscribe to paid channels. |
Separate Freeview Recorder Features
Recorders are not manufactured by Freeview, but they are required to meet a core set of specifications. Programme guides, schedule updates, and accurate PPDC equivalent recording must be included in standard definition Freeview and Freeview HD recorders. Recorders bearing the Freeview logo will also record separate programmes as one, suggest programmes similar to those being recorded, and alter recording schedules to suit new programming times. Digital recorders without the Freeview stamp are also capable of recording digital signals if they are upgraded to include their own receivers. Recorders developed specifically for Freeview often come with a range of practical features.
| | |
| --- | --- |
| Hard drive storage | Internal hard drives typically offer between 120 and 500GB of storage space. Those with colossal storage needs choose USB-connected external hard drives with one or two terabytes of space. |
| Multiple Tuners | PVRs with two digital tuners can record a channel while viewing another, or record two channels at once. |
| Series Links | One touch recording of all episodes in a series. |
| Blu-ray and DVD recorders | These recorders do not have Freeview's standardised features. They cannot record without a disc and tend to be more costly than PVRs. |
| Internet Connectivity | Inbuilt modems or Ethernet expand viewing options to include web streaming and social networking. Internet interfaces are navigated via remote. |
| 3D Support | In the future, television will allow viewers to watch their shows in 3D. This feature ensures that applicable PVRs will not need replacing once 3D becomes an option. |
| Upgradeable software | Freeview upgrades are likely to arrive in rapid succession, making updateable software the most affordable way to keep up with digital programming's evolution. |
Satellite Dish and Aerial Features
In areas where reception is poor, antennas that receive VHF and UHF signals may resolve the problem. In some cases, existing antennas merely need to be repositioned to pick up adequate signals. In regions that receive weak signals, outdoor antenna or satellite dishes may be the only solutions. The core feature required for antennae used for Freeview is the ability to pick up VHF and UHF signals well.
| | |
| --- | --- |
| Basic indoor VHF UHF antenna | Areas with good reception need little more than a simple adaptation of rabbit ear antennae. By adding an extra wire loop, these can be adapted to pick up both VHF and UHF signals. |
| HDTV antennae | These usually pick up UHF signals well but fail to offer good VHF channel reception. |
| Directional Antenna | These are advanced models that improve reception in areas with weak signals. They demand plenty of maintenance through readjustment. |
| Multi-directional antenna | Slightly less competent than directional antenna but still capable of delivering in weak signal areas. They are user friendly and usually don't need to be adjusted. |
| Non-Amplified VHF Antenna | In areas that receive a signal that is too powerful, this antenna can minimise interference. |
| Outdoor Antenna | When these are well oriented, they can improve signal strength in weak reception areas. |
| Satellite dish | Areas that lack UHF coverage need a Freeview digital satellite receiver with a satellite dish. Signals are not transmitted in high definition digital format, but their resolution improves on that of analogue television. |
Becoming Acquainted with eBay Buying Basics
eBay is a popular way to acquire new, used, or refurbished electronics on a budget. A few strategies help buyers to refine their searches, research their choices, and acquire expensive items at lower prices. The site offers several ways to buy, and each method comes with its own benefits and tactical advantages.
| | | |
| --- | --- | --- |
| Buy It Now | A direct purchase can be made at a set price. Items that are on auction can also be bought this way. They are priced at 30 per cent higher than the initial minimum bid. | This is a time-efficient method that cuts out the competition. Items can sometimes be bought for less by clicking the 'Make Offer' button. Buyers gain tactical advantage if they act rapidly and set a realistic price. |
| eBay Shopping Cart | Multiple fixed price and auctioned items can be collected using this function, which allows several products to be paid for at once. | Underpriced and highly valued items will be snapped up quickly. Items that are in the shopping cart remain available to others until they are paid for. Speedy purchases secure items that are in high demand. |
| Classified Ads | This is eBay's way of connecting people who prefer dealing directly with one another. | Products that fall outside of eBay's defined categories can be found here. eBay's range of security features, coverage plans, and protective tools do not apply to these transactions. |
| Standard Auctions | Buyers try to outbid one another, with the highest final bid winning the item. | Bidding less often or during the last 30 seconds of the auction increases the odds of securing the item at a reduced price. |
| Reserve Auctions | A minimum bid is set by the seller, cutting out those who bid beneath this price. | Auctions are cancelled if no bidders meet the reserve price. Here, researching the price of the item and setting a maximum bid limit keeps purchasing prices within a practical range. |
| Buy it Now Auctions | Traditional bidding is allowed but it is also possible to offer a fixed price outside the bidding process. | The initial offer should be high enough to attract the seller into a negotiation process. |
| Dutch Auctions | Here, sellers have more than one of the same item. All winning bidders pay the lowest price offered by the top bidding group. | The addition of a few extra cents is often all that is required to win. Aim to fall between the highest and lowest bidders by watching other participants and their offers. |
Buying Freeview Accessories on eBay
From the Sound & Vision category on the home page, choose TV Reception & Set Top Boxes to find Freeview listings. Here, receivers are listed, often with additional accessories such as recorders and tuners. The list on the top of this page presents several Freeview accessories including HD recorders, PVRs and YouView devices. Freeview Recorders listings can be refined according to their maximum resolution, brand, or hard drive capacity. Clicking on any of these features opens a pop up box that allows multiple feature selections that help locate the precise product required. New Freeview Boxes are offered on Auction or through the Buy it Now feature. The search function at the top of every page can be used to find accessories such as antenna and receivers. Freeview bundles are a convenient way to find related products at bargain prices.
Conclusion
In comparison to other home entertainment system set ups, a Freeview-based entertainment system is remarkably simple to put together. Automatic tuning, updates, and inbuilt hardware make the construction of a high definition arrangement intuitive and effortless. To gain the most from the potential of digital television, audio should have the same high resolution that images do. A 5.1 surround sound home theatre and high definition screen need to be sized relative to the room they are housed in. Larger rooms need bigger screens and more powerful speakers. Connectors are equally influential over the ultimate viewing experience, with SCART and HDMI connections delivering the same high resolution signals that Freeview is designed to achieve.