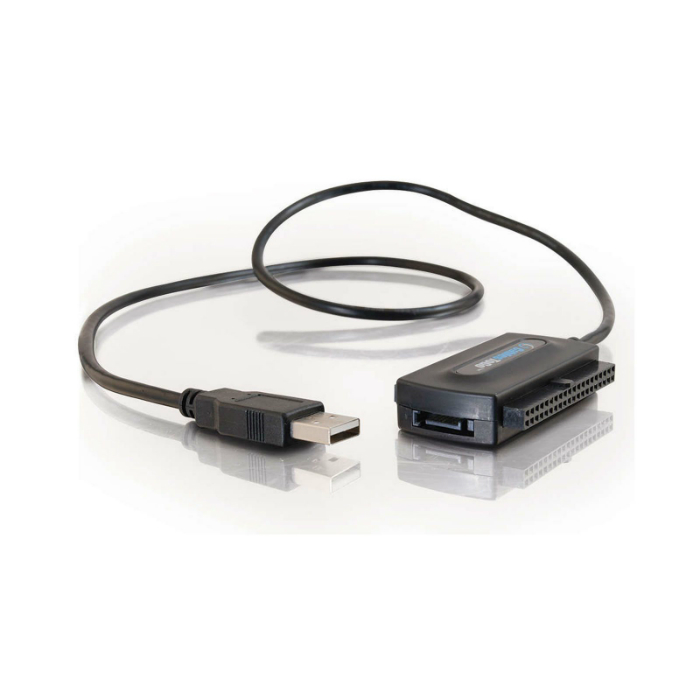 5 Features to Look for When Buying Cables
and Adapters for Family Game Consoles
One of the staples of the average British household these days is the presence of a family game
console. In addition to being used for playing video games, children and parents gather around
their televisions to watch TV shows or movies played on game consoles. Video games are also a
popular pastime that families can enjoy together, of course. Consoles can be connected to
televisions, computer monitors, and even travel screens in the backseats of cars so that kids
remain entertained on long trips through the countryside.
As fun and versatile as family game consoles may be, they are rendered useless without the right
cables and adapters for successful connections. There are all sorts of cables and adapters that one
can find stocked in the aisles of brick and mortar electronics stores or online; however, an entire
collection of tangled wires is not necessary for game consoles. There are five key features that
shoppers should look for when buying cables and adapters for game consoles. Cables and
adapters have to be compatible with the systems owned. On top of that, the condition of the
cables and adapters should be at least fair, with no cut wires and two connection heads on either
end. Finding the right cables and adapters for family game consoles is easier to accomplish with
the right information in hand, regardless of whether buyers are shopping in local stores or online
at websites like eBay.
Key Considerations When Buying Cables and Adapters
There are few things more cumbersome than remembering which cables and adapters plug into
which electronic devices. Buying just the bare necessities to connect one's family game console
is essential, as it can make organising one's electronics drawer simpler and allow families to
spend quality time with the kids without hassle. Knowing what to buy for one's game console
makes the shopping experience short and sweet so that playing with the kids can be long and
enjoyable.
1. Cable and Adapter Compatibility
Not all cables are necessary for certain game consoles, nor do the heads of certain cables match
the outlets found on all consoles. That being said, it is important for the shopper to understand
the type of cable or adapter that a game console needs to play. Many people need Xbox-specific
or PlayStation-specific or other specific types of cables and adapters. It is helpful to figure out
what a game console requires before starting the search. This information is generally provided
in the documentation when a game console is purchased. Knowing which cables and adapters are
compatible with consoles helps shoppers only buy what is needed. Cable Type Description Console Compatibility
Composite AV Cable 3 male RCA connectors,
identified by the red, white,
and yellow band on the heads
Connects composite video
and left/right audio
Monaural televisions have a
single audio jack, so both
audio connectors do not need
to be connected
Default cable that comes with
Xbox 360 models
Xbox 360
PlayStation 3
Component HD AV Cable Comes with some Xbox 360
console bundles in the box
Works with high-definition
and standard televisions and
computer monitors
Xbox 360
VGA HD AV Cable Not commonly found in Xbox
360 console bundles
If display has VGA port, this
cable needs to be purchased
separately
Adapters available for
monitors or televisions
without a VGA port
Xbox 360
High-Definition Multimedia
Interface (HDMI) Cable
For connecting the game
console to the television or
computer monitor
Xbox 360
PlayStation 3Yields superior audio and
video over the default
composite AV cable
HDMI Audio Adapter For connecting the game
console to the television or
computer monitor
Improves the sound
connection quality from the
game console to the media
source
Xbox 360
Wii AC Adapter Cable Comes with the Wii console
Required power source for the
game console
AC plug connects to the wall
outlet
DC plug connects to the
square-shaped DC input
connector on the back of the
Wii console
Nintendo Wii
Wii AV Cable Included in the Wii package
when purchased
Transfers data from the game
console to the television
screen or computer monitor
Three colour-coded RCA
connectors (red, white, and
yellow) for composite video
and left/right audio
Other end of the cable is the
Nintendo WiiAV multi-out plug that
connects to the jack on the
back of the Wii
Wii Sensor Bar Cable Allows for Wii controllers to
be recognised by the game
console
Black rectangular bar that
connects to the back of the
Wii with a cable
Sensor bar plug should be
placed underneath the
television screen
Nintendo Wii
Wii Component Video Cable For high-definition
performance
Wii settings need to be
changed to HD TV if used
Nintendo Wii
There are many types of connectors and adapters on the market, and it can sometimes be
confusing to determine which ones are actually compatible with one's game console. Knowing
this information before shopping in stores or online is very important.
2. Acquire All Required Cables and Adapters
Besides buying compatible cables and adapters, it is important that shoppers verify that all
necessary cables are purchased before trying to connect game consoles. If a cable or an adapter is
missing during set-up, the whole process can be confusing and frustrating when the system does
not work. Unless a used game console is purchased without the manual, consoles come with
instructions and information on what is needed for proper set-up, including the various cables
and accessories needed for television or computer screens. If this is unavailable, a quick search
on the Internet can answer any unsolved questions about which cables and adapters to purchase.
3. Appropriate Connection MethodsNot everyone likes to play video games using a television. Some people only have computer
screens as the main viewing method for gaming. Other families like to let their kids play video
games in the backseats of cars on long road trips. All of these alternative connection methods
require some form of an adapter in order to effectively form a connection between the two pieces
of technology. There are adapters for connecting pre-existing cables, so connections between
game consoles and alternative screens are possible. Adapters like HDMI cable adapters are also
used to improve the quality of sound or video. Whatever one's preference or budget, the
capability to properly connect family game consoles to televisions, computers, or even car
monitors exist.
4. Undamaged Wires and Cables
This is more problematic when buying older, used cables, which is a possibility with online
shopping. It is also possible for wires and cables to be damaged during shipping or when the
packaging is opened. Damage to wires and cables can lead to connectivity problems. Also, if the
damage is located close to the plugs on either end of the cables, the heads could easily fall off
and cause problems. While many minor cuts can be fixed with electrical tape, it is important that
shoppers inspect the condition of wires and cables before purchasing from any source.
5. Condition of Cable Heads
Used cables and adapters may be in less than perfect condition at times, but a used cable is not a
problem unless the wear and tear directly affects the connectivity of the game console to the
monitor or screen. A cable that lacks a head or a plug on one end certainly suffers from serious
problems. That being said, it is important for shoppers to inspect products before purchasing.
Buying Cables and Adapters for Family Game Consoles on
eBay
Cables and adapters are usually fairly inexpensive video game accessories, but it is still a good
idea to check out eBay for some comparison shopping and deal hunting. Being able to buy
replacement cables or necessary adapters for an improved video gaming experience with the
family should be painless. The search tools found on eBay make this possible. By inserting
keywords like 'Wii AV Cable' or 'Xbox 360 HDMI cable' into the search box, you can summon
relevant search results to your screen within seconds, and in a matter of clicks, the products
could be ready to ship directly to your doorstep.
When shopping on eBay for the necessary cables and adapters for a family game console, it is
important that you thoroughly research the reputation of sellers on eBay by looking at the
previous feedback they received. Cables and adapters are inexpensive and easily replaceable
items, but trusting the seller minimises the risk of any problems when buying items on eBay, and
this gets families playing together as quickly as possible.Conclusion
Families should be able to spend time together without worrying about tiny problems like
connecting their game consoles to their televisions. Having all the right cables and adapters to do
so is not an impossible task. By understanding five of the most important considerations when it
comes to shopping for cables and adapters for family game consoles, shoppers can feel more
confident about purchasing the right video game accessories, whether online or in brick and
mortar stores.
Shoppers should understand which cables and adapters are compatible with their systems, and
they should make sure they have all the equipment they need to complete the connections.
Families sometimes use alternative video sources, such as computer monitors and travel screens,
and special connection methods may be required. Shoppers should ensure that the cables they
purchase do not have nicks, cuts, missing plugs, or other relevant damage. Finding the right
connectors and adapters for one's game console is almost as easy as having fun with the family.