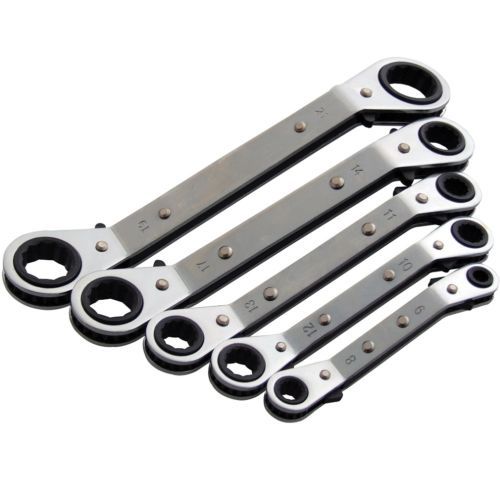 Every car owner should keep a few tools on hand for minor repairs and regular maintenance of the vehicle. Car owners do not have to invest in a lot of money in purchasing expensive power tools. However, special hand tools can be a great way to save some money over taking the vehicle to an auto mechanic to have it serviced. Automotive hand tools are slightly modified versions of everyday hand tools used for other projects. Hammers, screwdrivers, and even wrenches are all used to make repairs on vehicles. However, these tools have unique features suited to automotive repair work.
When shopping for hand tools to keep in the garage for this purpose, car owners should look for certain features. These features include strength, durability, design, and purpose. Hand tools for working on cars can be found in car parts stores, retail stores, through tool manufacturers, automotive parts websites, and auction sites like eBay.
Types of Automotive Hand Tools
Car owners can get a lot done on a vehicle using just hand tools. Those who do not want to keep large, expensive power tools in the home or garage can rely on these hand tools to make small repairs. Of course, when shopping for a set of hand tools there are a number of features that make them better for use on car repair over other kinds of repairs.
Wrenches
When working on a car, the wrench is invaluable for loosening bolts on the engine, battery, and many other car parts. These tools are necessary for a number of minor repairs. Car owners may own more than one type of wrench for working on cars too. Wrenches used on the car include metric wrench sets, adjustable wrenches, spark plug wrenches, brake bleeder wrenches, and even oil filter wrench.
The best wrenches to use on a car repair project are made from strong, top grade stainless steel. These wrenches apply a lot of torque, and poor quality steel can strip or even lead to the wrench breaking when too much pressure is applied. Many companies are producing a lot of knockoffs with poor quality steel, so it may be better to invest in a brand name wrench to ensure quality. Wrenches should also be extra long to reach bolts hidden deep inside the car body. Adjustable wrenches are excellent for working on a few different cars without having to keep a lot of tools. Simply slide the wrench loop around the bolt and tighten to a perfect fit.
Screwdrivers
It is essential to own a few good screwdrivers for working on the car. Most vehicles take slotted or Phillips-head screwdrivers for loosening or tightening screws on smaller parts, and even sections of the car body and light covers. The best screwdrivers have many of the same features as the best wrenches. Tools made with high quality steel last longer and do not strip from too much torque applied. Longer shafts make it easier to connect with hard to reach spots. Some screwdrivers are covered with a layer of soft grip plastic or rubber for insulation. This improves grip, control, and keeps the metal from getting too hot or cold to handle. A torque screwdriver can help keep the car owner from accidentally stripping screws by turning them too tightly.
Screwdrivers for car repair work are frequently sold in screwdriver sets. These sets come with hard plastic storage cases for protection and storage. Car owners can easily store these in the car boot without trouble.
Hammers
A hammer is sometimes required for working on cars. It is highly useful for knocking rusted parts loose. These tools are also used when driving punches and pins into place against engine parts. Hammers used for this purpose should be small, lightweight, and long-handled. A ball peen hammer is just the right size for this kind of job. Plastic hammers and rubber mallets are even better for jarring parts loose without causing damage to them.
Pliers
Everyone should own a decent pair of pliers. These grippers make it easier to grab a hold of something and twist, turn, push, or pull it without hurting fragile fingers. Using a pair of pliers also provides greater torque and gripping strength. Since many people end up working alone when making repairs to a vehicle, it can be helpful to have a vise-grip to hold parts in place. The vise-grip, also known as locking pliers, is a plier that locks closed to secure one surface to another.
Needle nose pliers are great for working in cramped areas due to their long, narrow nose. Snap-ring pliers are essential for removing snap rings from car engines. Car owners who plan on working on the engine absolutely need a pair of snap-ring pliers.
Chisels and Files
Other essential tools for working on car parts and the car engine are chisels and files. It is common to have to chisel broken and cracked parts off the engine or another part of the vehicle. Files also help file down parts that car owners have trouble fitting into place. Files can be used to sharpen knives, chisel points, and other blades in the workshop. Like other tools used on cars, these need to be long-handled and preferably narrow. A nice round handle on the end of a chisel makes a good hammering surface for removing a damaged vehicle part.
Additional Tools
The above hand tools are useless without certain additional tools to handle measurements or just get under the vehicle. Secure the tools below for their ability to improve access to the car parts needing repair; they also allow car owners to set parts to the proper specifications.
| | | |
| --- | --- | --- |
| Tool | Purpose | Description |
| Tyre pressure gauge | Measures the air pressure inside a tyre; needed when changing tyres or adding air to a tyre | Long, thin; valve pin on one end; sliding pressure gauge |
| Jack | Lifts up one side of the car from the ground for easier access to underside | Scissored metal beams with horizontal platform; long lever attached |
| Jack stands | Stable support placed under car to hold it up after using a jack; adjustable height | Sturdy metal base with adjustable vertical beam |
| Spark plug gap tool | Used to set the distance between electrodes on spark plugs | Two round flat pieces of metal or several long, flat bands of metal of varying widths |
| Punch tool/pin set | Used to hammer pins into shaft; punch holes in car body | Thin, metal rods; either flat head or narrow point |
These tools may not have a lot of different features, but they are essential to working on a car. Almost no one can work underneath a car without the use of a jack and jack stands. The spark plug gap tool is necessary for installing new spark plugs in the car ignition. Make sure to have these tools on hand.
Buying Automotive Hand Tools on eBay
Hand tools are among the most frequently used pieces of garage equipment and automotive tools. However, it is easy to confuse the automotive hand tool with an everyday hammer or screwdriver. You can find hand tools specifically designed for use on cars using the eBay search engine. This engine is available from any page on the website. Enter your search term in the search engine bar and select an automotive related category to search within. You can also tailor your search terms so that eBay favours listings with automotive terms. For instance, when searching for "car spanner", the site searches through listings with these words in the description and returns them in a search results page.
Narrow Results By Location
You can narrow down your search results by the seller's location. This is a good idea for buyers who want to meet with a seller in person to pick up tools. It can also save you some shipping time, and money on the costs of shipping and handling. To narrow down results by location, click on the "distance" refinement on the search results page. Enter your postcode, and select a search radius you are willing to search within.
Conclusion
Automotive hand tools share several common features. They must be long enough to reach bolts and screws tucked away under the hood of the vehicle. These hand tools also need to be strong and durable, ideally made from high-quality steel. This allows the tools to resist natural wear and tear, as well as prevent them stripping from an over application of torque. Different parts of a vehicle can often only be repaired with specially designed tools. Car owners may also need to own a few different types of the same tool designed for different jobs. For instance, car owners may end up with at least three or four kinds of wrenches. These include a set of metric wrenches, an adjustable wrench, a spark plug wrench, and even an oil filter wrench.
Additionally, car owners need specific tools that allow them to access hard-to-reach areas of the vehicle or complete necessary measurements. These include tyre pressure gauges and car jacks. When looking for the right tools for the job, keep these features in mind. The various automotive hand tools are available through sellers near and far on eBay.