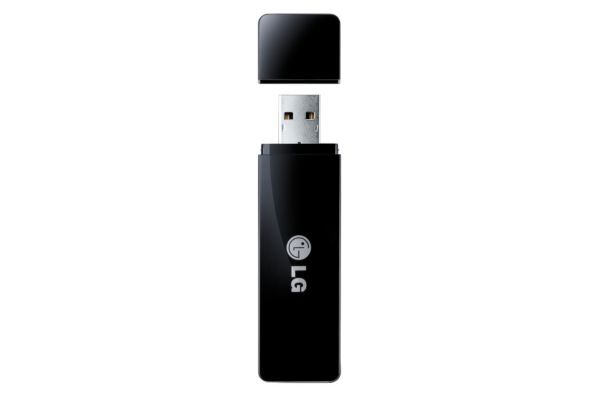 It is almost impossible to find someone today who does not have a Wi-Fi capable device, whether it is a mobile phone, a laptop, or tablet PC. Younger people need such devices for their projects and to update their friends about what is happening in their lives. Older people, especially those who are working, are not exempted. The rise in number of freelancers who work in coffee shops or in any place they can sit comfortably makes it necessary for a wireless Wi-Fi device for computers and gizmos.
In an ideal world, Wi-Fi hotspots would be everywhere. However, that is not the case. People who travel or work in a non-office setting must always be ready with a backup device that provides them a wireless connectivity. Such a device, called a USB Wi-Fi adapter or dongle,, is especially useful when there are no Wi-Fi hotspots or if the signal is too low or breaking. Also, a space with several computers but only one router may require users to have a dongle that connects the computers to a router. Before purchasing a USB Wi-Fi adapter or dongle,, there are features to consider, such as brand, compatibility, range, and speed, so buyers can get an effective product that provides good value for their money.
Wi-Fi Adapters or Dongles
The first possible way to connect to the Internet was through dial-up. High-speed broadband dominates the market in the 2000s, and computers can connect to the Internet by plugging into a home broadband router, connecting to the broadband router wirelessly, or securing a connection using a mobile broadband service, which can be very expensive. For those in transit and those who want more mobility, a Wi-Fi adapter or dongle iis advisable. Such device has an inbuilt Wi-Fi transmitter and receiver. Wi-Fi dongles have three main standards: the 802.11b, 802.11g, and 802.11n. Among the three, the 802.11n dongle is the latest model, and it offers the fastest speed and best-possible range.
Each brand of dongle is different, and using a certain brand requires consulting the instruction manual that comes with the product. Most of the instructions are easy to follow. It usually includes installing the supplied driver or software in the computer, connecting the dongle iinto a USB port, performing a scan for all access points in the area, and connecting to the router. Normally a security key, specifically a WPA wireless key is needed for a secure connection. The security key can be found on the router.
Popular Brands of USB Wi-Fi Adapters or Dongles
There are many different brands of Wi-Fi dongles. Popular brands include Belkin, D-Link, and Edimax.
Belkin
Belkin is a prominent brand of USB Wi-Fi adapters.. One model, the N Wireless USB Adapter, is great for a notebook or desktop PCs, with the dongle providing faster speeds and a great range. It is also useful in sending large files, such as photos, videos, music, and documents to the networked computers. The model has a 2.0 interface, a 300 Mbit/s maximum data transfer rate, and 366 metres maximum operating distance. The N Wireless USB Adapter is compatible with Windows 2000, XP, Vista, and 7. A complete package would also include the driver CD.
D-Link
D-Link iss another popular brand of USB Wi-Fi adapters. One of its common models is the Xtreme N Dual Band . It has the advantage of handling high-definition video streaming when paired with the dual band router of the same brand. The model supports both 2.4GHz and 5GHz signals so users do not have any problems in checking emails and browsing or streaming HD movies. Installing the device is easy with the help of a step-by-step instruction manual. D-Link boasts the Xtreme N Dual Band USB Adapter as a dongle with "unmatched wireless performance, reception, and security".
Another creation of D-Link is the 150M Mini USB Wi-Fi, which is extremely convenient to use. Users do not have to worry about the dongle protruding too much from the USB port because it is only 1.8 centimetres long, and that measurement includes the part that plugs into the port. Also, it weighs a mere 9 grams. The standards that this device is capable of are IEEE 802.11n, IEEE 802.11g, and IEEE 802.11b. The mini USB Wi-Fi has 13 channels and 2.4 to 2.4835GHz frequency range.
Edimax
Just like other dongles, Edimax offers a line of high-speed products with exceptional speed and range. The USB Wi-Fi adapter, EW-772UTn V2, has built-in wireless technology that broadens the wireless coverage by five times and lessens dead spots. The device is ready for IEEE 802.11n, IEEE 802.11g, and IEEE 802.11b standards and able to reach up to 300Mbps transmission rates. It also supports Green WLAN for energy savings.
Features to Look for in a USB Wi-Fi Adapter or Dongle
When shopping around for a USB Wi-Fi adapter or dongle, there are important considerations. The features of a dongle determine its effectiveness in connecting wirelessly and giving the user a great online connectivity experience.
IEEE Standard or Network Capability
Usually, the most recent IEEE standard offers the most superior connection. Currently, the 802.11n is the king of the IEEE standards. It has been recommended for both home and business use. At its best, the n standard delivers up to 300Mbps of data. When talking about Mbps for basic usage, different ranges of Mbps is optimal for a particular internet activity. The table below shows the different internet activities that can be done within certain Mbps ranges.
| Mbps Range | Internet Activities |
| --- | --- |
| 0.5 to 2 | Basic chatting and mailing services |
| 4 to 5 | All websites and basic video streaming |
| 20+ | HD streaming, |
| 50+ | 1080p movies and over-the-air backups |
The n standard can easily cover all of the above activities. It is expected to remain for the next few years, but there is a new standard, 802.11ac, which is being developed today. It has the benefits of enhanced range and new security standards.
USB Compatibility
The USB Wi-Fi adapter should be compatible with the computer for the adapter to perform at an ideal level. Currently, the three different standards of USB compatibility are 1.0, 1.1, and 2.0; with these figures corresponding to the speed level the USB port can transfer data. It is important to know the standard at which the USB connectors of the computer are compatible. The 2.0 version can work, although not at an optimum level, with all computers with 1.0 or 1.1 compatibility standards.
Range
The specific network standard corresponds to the range that it is able to function across. Do not be deceived by the range figures written on the box of a dongle because they are often the figures users get under ideal conditions. Online reviews are one great source for the actual range of a USB Wi-Fi adapter.
The dongle and the network collaborate to bring about the maximum transmission speed without dropping too much information. The operating speed, however, is always dependent on how far or near the dongle is to the transmitter. Those who want flexibility in mobility should choose a USB Wi-Fi adapter with a wider reception range or get a dongle provided by a mobile broadband service.
Set-Up
There are USB Wi-Fi adapters that allow users to create and save profiles for frequently visited networks. Adapters have a user interface for configuring network connections. Some set-ups are easy-to-use, while others can take time getting used. The best way to learn which dongle has the easiest set-up options is by reading online reviews or asking peers.
Power Consumption
People who frequently use laptops or tablet PCs without always having access to the main power must consider the amount of power consumption. A USB Wi-Fi adapter should not consume too much energy. Ones that consume too much, even if they providing excellent reception, limit internet access time.
Buying a USB Wi-Fi Adapter or Dongle on eBay
eBay is an excellent website to search for USB Wi-Fi adapters or dongles.. Dongles come in different brands and models on eBay. As mentioned most popular brands on the site include Belkin,, D-Link,, and Edimax.. You can buy either a new or used adapter on the site, with new products offering a manufacturer's warranty and used ones costing less.
When searching for a Wi-Fi adapter on eBay, you can use the search bar function or you can find your way around the site by using options that filter the search results. Moreover, top-rated sellers are the most credible sellers on the site. They have high positive feedback scores and provide good customer service. Always remember to read the product description carefully, and if you have questions, you can contact the seller. Buying on eBay takes a few simple steps, and in just a few clicks, a USE Wi-Fi dongle can be on its way to your doorsteps.
Conclusion
A USB Wi-Fi adapter or dongle is a useful item for people who need a wireless connectivity within the proximity of a router. It is also an extremely useful product for people who telecommute and need to connect to the Internet wherever they are, even in areas with no Wi-Fi hotspots. Either a router or a mobile broadband service can provide a Wi-Fi adapter or dongle wireless connectivity. There are different brands that sell dongles, and popular ones include Belkin, D-Link, and Edimax. All of these brands offer exceptional speed and range.
When purchasing a USB Wi-Fi adapter or dongle, buyers should be aware of certain features to look for. One important feature is its IEEE standard or network capability, and the more recent the standard, the higher the Mbps. Other considerations are USB compatibility, range, ease of set-up, and power consumption. A USB Wi-Fi adapter or dongle helps Internet become more mobile while still having a solid internet connection, and it is always wise to have one either as a main or a backup wireless device.