Parents testify that children do not get colds or are sick get often when the dishwasher sterilises the pots and dishes. Even if the patter of little feet does not happen in your household, your day goes better when the machine hides any evidence that the kitchen sink was full of dirty dishes. Make sure your new kitchen appliance has certain features when looking to purchase one from an eBay seller.
Manufacturer with a History of Excellence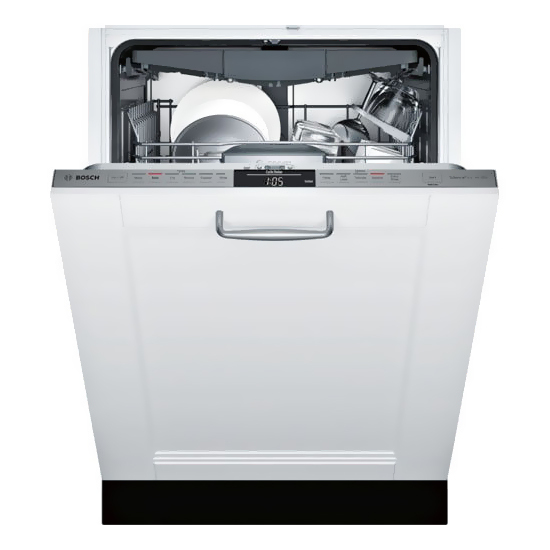 If a particular manufacturer comes to mind that you have known about for years such as Hotpoint, Beko, Bosch, Miele, Siemens and Whirlpool, find out what makes the dishwasher exceptional among other companies. In most situations, companies with a long-standing history of producing excellent products and service have a similar track record for producing technologically superior products. After narrowing down the short list to one or more manufacturers, then make your final choice based on features that fit your preferences.
Energy Efficient

Choose a dishwasher with an ENERGY STAR rating. ENERGY STAR bases this rating on overall performance and using less electricity and water. Some dishwashers have a delay timer to use the machine when power usage is less expensive. If the machine does not have that option, simply wash your dishes the same time of the day.
Low Noise Level
Check out each dishwasher's specifications as to the decibel output. Your goal is to purchase the quietest appliance possible so it does not interrupt with normal activities such as conversations, television, reading, and studying. Your goal is a sound level rating averaging between 45 to 50 decibels. A level over 50 equates to listening to a normal conversation between two people.
Multiple Washing Cycles
Baked-on lasagna requires a longer wash cycle than a load of glasses or slightly dirty cookware. Make sure your appliance has two or more cycle selections so you control how long the appliance runs depending on the contents, which varies per load.
Type of Dishwasher
Depending on whether you rent a flat or own a home, you may choose a tabletop or stationary dishwasher such as an inbuilt slimline dishwasher or a full-size appliance. Tabletop dishwashers work for households of limited space, may be light enough to transport, and wash a six-place cookware setting in addition to cutlery with as many as six wash settings. A compact dishwasher has similar desirable features found on larger models. A slimline dishwasher washes a nine-place cookware setting and fits within spaces measuring 85 cm high by 45 cm wide by 58 cm deep available in silver, white, and black. The appliance may have a time remaining indicator and a delay-start option up to 24 hours.