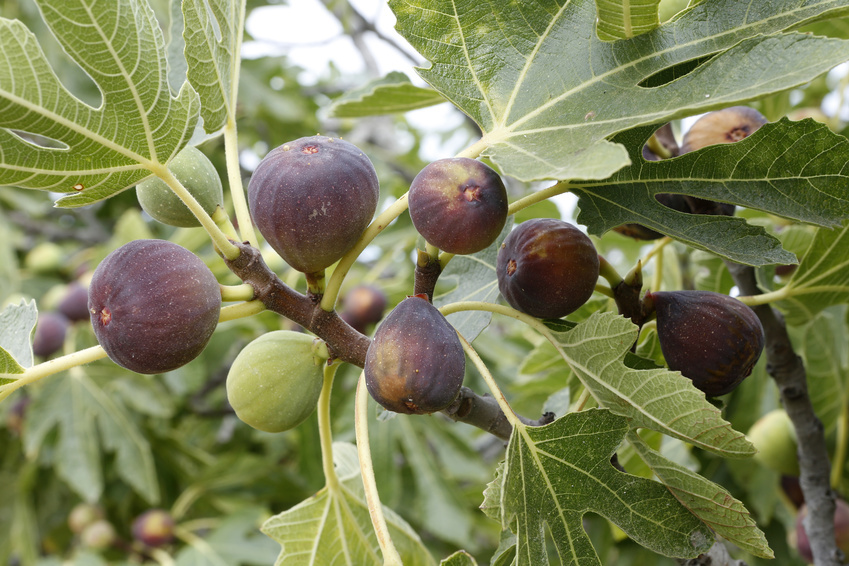 Many people dream of being able to go out into their own garden and pick fresh, organic fruit whenever they want, without the bother of going to the market. Make that dream a reality by planting a fig tree in your garden. These hardy trees take little maintenance and, under the right conditions, yield a generous crop of plump, juicy figs.
Choose the Right Fig Tree for the Climate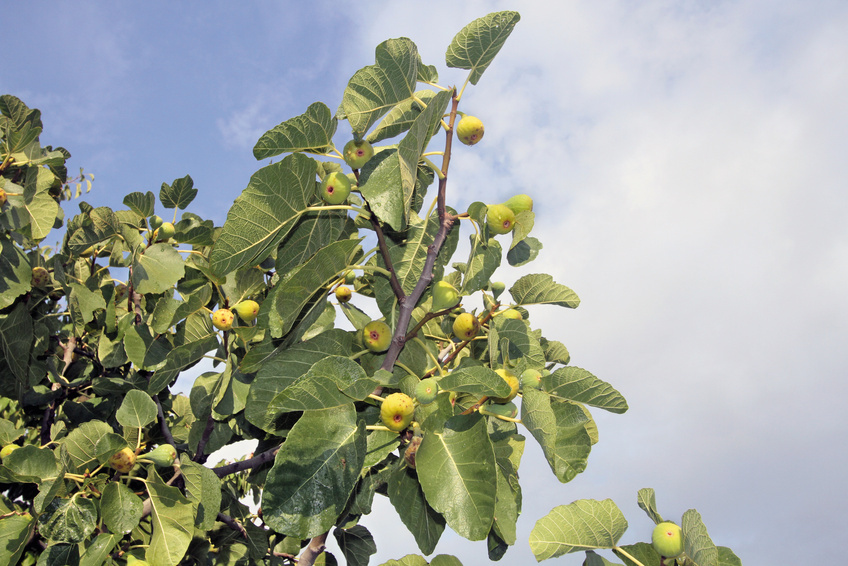 First, be sure that the fig tree you select is suitable for the climate in which you live. Fortunately, many varieties of figs thrive in the United Kingdom. Popular types of figs that grow well in the gardens of UK homes include the White Marseille, Brown Turkey, Brunswick, Bourjasotte Grise, and Angelique. Other delicious fig trees are the Castle Kennedy, Honey Drop, Dauphine, Napolitana, Rouge de Bordeaux, and St. Johns. In addition to these, local nurseries cultivate dozens of other kinds. If you live in the northern part of the UK and are not sure which varieties would hold up best in your climate, talk to an expert before you buy.
Buy a Potted Fig Tree
You can buy a fig tree in a pot or tub or purchase it as a half standard. When the tree is young, you need to protect it during the winter, so be sure that you have a warm place to keep it and nurture it until warmer weather arrives and you can move it back in the garden. If you do not have a greenhouse, your garden shed or garage works well for this purpose. The idea is to keep the fig tree's rootball from freezing due to exposure. Eventually, the fig tree should be able to survive on its own in the ground. When you purchase the tree, find out how old it is and when it may be old enough and hardy enough to handle the weather year round.
Know How to Care for the Fig Tree

Select fig trees planted in clay pots or wooden pots, since these are more durable and provide better temperature regulation for the tree. Plastic pots often become too hot in the summer and too cold during the winter. When the tree outgrows the pot, buy larger pots or tubs of wood or clay and move the tree until it is large enough to handle life in the garden soil. Water the trees sparingly in the spring and then daily from July through October. Add compost or fertiliser periodically to enrich the soil with nutrients and boost your trees' health, growth, and fruit yield.