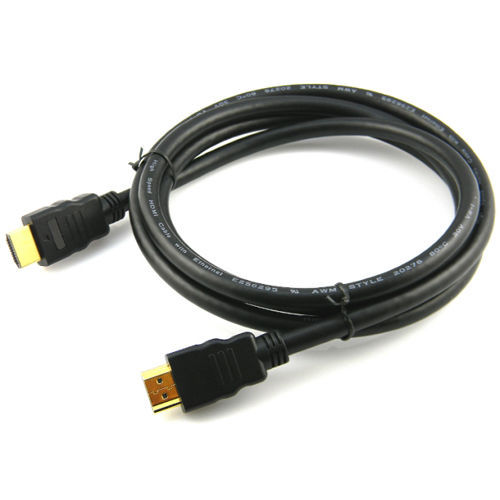 Conveniently flat and lightweight, a lot of people from all over the world own tablets. They are complete with applications that allow users to do tasks like browsing the web, typing documents, and so much more. Because of its functionalities and convenience, tablets like the iPad are becoming more popular than laptops and notebooks. For those who only need a gadget to read online books and do some light browsing, eBook readers are the perfect choice. Printed books are gradually becoming a thing of the past because eBook readers allow people to carry a great number of eBooks in one small, lightweight, flat gadget.
Tablets, such as iPads and eBooks, can have different accessories, including A/V cables, adapters, cases, covers, and keyboard folios. Furthermore, chargers and sync cables as well as docking stations and keyboards are common accessories for these gadgets. Aside from that, there are also memory cards, USB adapters, mounts, stands, holders, reading lights, screen protectors, stickers and decals, styluses, and much more. It is important to know the various types and how to find good value for iPads, tablets, and eBooks accessories in order to make the gadgets more functional without shelling out too much money.
iPad, Tablet, and eBook Accessories on eBay
There are different categories of iPads, tablets, and eBooks accessories on eBay. Furthermore, within the category of products, there are even more different types. Buyers can find these items and get good deals on the website.
A/V Cables and Adapters
A/V cables and adapters facilitate transfer of data from an iPad, tablet, or eBook reader to other devices, such as a TV or a desktop PC. These accessories enhance the functionalities of the devices. A cable should be compatible with the desired device users want to pair their gadgets with. Buyers should ensure they find a cable or adapter compatible to the particular brand of gadget they own.
HDMI cables , audio adapters, composite cables , and component cables are all the various types of A/V cables and adapters that can be found on eBay. Before making a purchase, buyers should explore the different pricing options for a particular accessory.
Cases, Covers, and Keyboard Folios
A gadget used frequently is prone to failing, accumulating dust, and other problems that can lead to damage. For this reason, cases and covers are necessary accessories for iPads, tablets, and eBook readers. Sleeves or pouches , which are excellent protection for the devices when not in use, come in different varieties, and there are sellers who offer a free screen protector with every purchase.
Protective shells can be fitted onto the gadget in question to protect the device from scratches or damage. Other types of cases, covers, and storage items for the devices are available on the site. These include smart covers and screen covers, backpacks , and shoulder or messenger bags . Buyers can save money on other accessory purchases by buying cases and covers that come with a free stylus touch pen and screen protector. Furthermore, some people are more comfortable typing on a physical keyboard even if they are using a tablet PC. The solution is a keyboard folio,, which attaches to a tablet PC so users can type on an actual keyboard.
Chargers and Sync Cables
Chargers and sync cables are also available on eBay. Chargers, needless to say, are a crucial accessory. Buyers can opt for original or genuine chargers for a specific device or buy an aftermarket variety, which is cheaper. If buyers already have a wall charger, they can consider buying a car charger.. To save money, buyers can get good value with a sync and charge cable, which has two functions. In addition, buyers can also opt for a wall and car charger combo . To further reduce the cost of the total purchase process, buyers should search the website for sellers who offer free postage.
Docking Station and Keyboards
Placing a tablet PC or an eBook on the table and then using it for hours with the head bent can strain the neck. For this reason, docking stations are created, so users can view the screen of a device in a normal sitting position. A docking station can be a single accessory, but there are docking stations equipped with a keyboard to provide that laptop setup when using a tablet PC.
Docking stations with keyboards come in different varieties that are suitable for different brands like Acer, Apple, among many other brands. Buyers can find limited offers, which slash the regular price by up to 50 per cent without compromising the quality of the accessory.
Memory Cards and USB Adapters
Memory cards and USB adapters are also needed accessories for tablets. Buyers can choose multifunctional USB adapter kits to get more worth for their money. The 5-in-1 iPad Camera Connection Kit, for instance, provides ways to transfer photos from a camera to the iPad or iPad mini. It also allows sharing of data between the device and the iPhone. Furthermore, it has slots for memory cards, including SD, TF, MMC, M2, or MS Duo Card.
Mounts, Stands, and Holders
Mounts are brilliant inventions that allow for better viewing of a tablet PC. Suction mounts, for example, can be plugged onto the windshield, so all the passengers can watch the streaming video or a TV programme inside the car. It also frees the driver's hands. A car headrest mount is another variety of mount for cars. Another type of mount is the music or microphone stand mount that easily fits the iPad to music or microphone stands. This universal G-clamp mount also serves as the shell for the iPad, and it can be adjusted so the device can face any angle.
Those who want a desktop feel whilst working on their iPads should get a desktop mount, which props a device to make it stand like a computer monitor. It is better to buy a desktop mount that can handle the iPad, iPod, or iPhone. Some mounts of this type are complete with a remote control and a stereo speaker. There are also wall mounts for tablet PCs, which are very useful to display a screen to everyone in a room.
Reading Lights and Screen Protectors
A reading light can be clipped on the case of a tablet PC or eBook for extra illumination. They come in different colours, and buyers should choose a lightweight reading light. The item can be included in an accessory bundle, which can be sold in a cheaper price. The bundle often includes a reading light and other accessories, such as a case, charger, and screen protector.
A screen protector makes sure that the screen of iPads, tablets, and eBooks are free of scratches. This is an important consideration for the longevity of the devices and in case buyers want to sell their devices as the value of a scratch-free, used tablet PC or eBook is higher.
Styluses, Stickers, and Decals
Stickers and decals put a personal touch to a device and adds a sense of ownership. There are many different sticker and decal designs, including butterflies and curvy lines. There are also cartoon character-themed designs and funny and smart designs like ones that say "I love Apple Pi" with "I", the heart symbol, the Apple logo, and mathematical symbol for pi. Moreover, buyers should also consider styluses for the iPad, Samsung, Nexus, and other tablet PCs. They come in different lengths and colours. As always, buying in bundles can save money.
Summary of iPad, Tablet, and eBook Accessories on eBay
The table below shows the different accessory types for iPads, tablets, and eBooks and the categories that they fall into. The accessories range from A/V cables to styluses.
| | |
| --- | --- |
| Accessory Category | Types |
| | HDMI cable, audio adapter, composite cable, component cable, |
| | Sleeve or pouch, protective shell or skin, folding folio case, smart cover, screen cover, keyboard folio case, backpack, shoulder or messenger bag, tote, portfolio bag |
| | Sync and charger cable, car charger, wall charger, charging cable (no sync), wall and car charger combo |
| | Docking unit, docking station and keyboard |
| | Card reader, card reader and USB host, USB host adapter |
| | Suction mount, desktop stand, car headrest mount, wall mount |
| | For Apple, Amazon, Samsung, ASUS, Acer, Barnes & Noble, etc. |
| | For Apple, Amazon, Samsung, ASUS, Acer, Barnes & Noble, etc. |
| | For Apple, Amazon, Samsung, ASUS, Acer, Barnes & Noble, etc. |
| | For Apple, Amazon, Samsung, ASUS, Acer, Barnes & Noble, etc. |
The table above is a quick reference guide for buyers when searching tablets and eBooks accessories on eBay. Buyers should also check accessory bundles that include a number of accessories in one package price.
Buying iPad, Tablet, and eBook Accessories on eBay
eBay is complete with accessories,, so whether you are looking for accessories for tablets, such as the iPad or Samsung Galaxy; or for eBook readers like the Kindle or Amazon, eBay is your one-stop shop. eBay lists several brand and price options for tablet and eBook accessories, from A/V cables to styluses. eBay also list bundles that allow you to get several accessories in a package and cheaper price.
When searching for accessories on eBay, you can do a direct search by typing in the keywords, such as "mounts&" or " screen protectors&" into the search bar or navigate the sites to learn more about category options. Top-rated sellers are the most reputable sellers of tablet and eBook accessories on eBay. Their track record for customer satisfaction and fast and smooth transactions gives you the assurance that you are dealing with someone who values your business. These sellers are either individual sellers or online shops within eBay.. There are top sellers who provide free shipping in addition to very affordable rates for their products. Buying accessories on eBay is not only affordable but also safe if you choose the product and seller well.
Conclusion
Several accessories for tablet PCs and eBook readers exist today. They are made to add to the functionality of the devices. These accessories can also protect the device. The accessories for tablet PCs and eBook readers include very basic items, such as cables, chargers, and screen protectors, and more complex accessories, such as multiple card readers, USB adapters, docking stations, and keyboards. There are also accessories, such as stickers and decals, that add design and personality to the devices.
When looking for good value iPad, tablet, and eBook accessories, remember those accessories that perform more than one function are always a good buy, such as a tablet case that can also be used as a docking station and keyboard. Buyers can also choose accessories that offer other free items like a stylus. Also, buying an accessory bundle that has several accessories for one package price can be worth the money. Some accessories are always a necessary cost to people who own a tablet or an eBook reader, so buyers should always look for good value accessories that are a worthy investment.