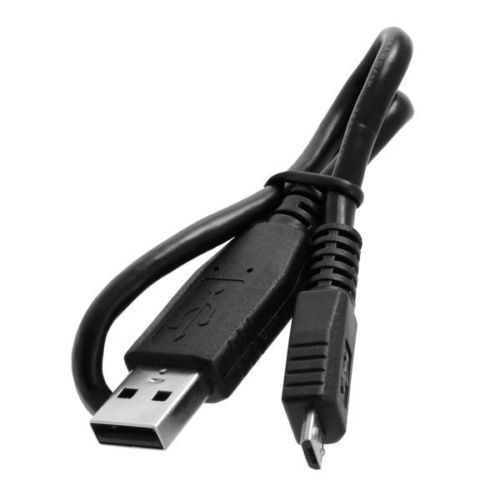 Tablets and eBook readers are everywhere these days. They are used for purely entertainment purposes, to send and receive email, surf the net and a variety of other tasks. Because these devices are handheld devices, it is all too easy for users to bump or drop their tablet computers. It is one thing to forget a paperback on the tube or drop a hardcover book in a puddle; however, it is quite another to lose or destroy an electronic gadget. Even if the owner keeps good tabs on his or her device, accidents will and do happen and that is why it is important for users to invest in iPad, tablet, and eBook accessories to protect and personalise their equipment. Because the initial expense of an electronic tablet or reading device may be high, many owners are loath to spend more money on accessories; however it is highly recommended that they do. For this reason, many savvy shoppers look on eBay for used iPad, tablet, and eBook accessories that are in good condition.
Shopping for Used iPad, Tablet, and eBook Accessories on eBay
Anyone looking to shop for used iPad, tablet, and eBook accessories on eBay can do so in one of two ways. First, eBay offers a keyword search function that allows the users users to locate items on the site. The search field is located on the homepage. The user simply types in a word or phrase that describes what he is she is looking for and then clicks the Search button or presses the Enter key. One can enter a broad term, such as 'tablet accessories', or a more specific query, such as 'iPad cases red silicon'. Either way, the local search engine displays the pertinent results, which can be listed under several different categories. One can either begin looking at merchandise from this results page or click on a search filter to narrow down the results further.
If one category contains more subcategories or seems like the best fit, a buyer can navigate through the directory to all items in that category. This is a good method to use if the buyer does not know exactly what he or she wants, or if a shopper wishes to look at other related merchandise. To search via this method, the buyer returns to the homepage and clicks on the All Categories link. Next, it is a matter of finding the appropriate category and then clicking on it. The buyer then continues clicking through the choices narrowing the results down until he or she find a handful of listings that match what the buyer is looking for.
Comparing Personal Digital Devices
While iPads, tablets, and eReaders are often grouped together because of their size, and also because they have certain functions in common, these devices are in fact quite different from each other.
Tablet Computers
A tablet is handheld device. In terms of size and portability, a tablet computer falls between a smartphone and a laptop. All tablet computer can comfortably be held between two hands. A tablet is operated via a touchscreen technology. While there may be a few buttons on the tablet computer, most functions are accessed via the screen. The most popular tablet in the world is the iPad by Apple. Although many people are in the habit of calling any tablet computer an 'iPad', this is not accurate, as there are a variety of tablet computers on the market. Most non-Apple tablets use an Android operating system as opposed to Apple's proprietary iOS operating system. The first Android tablet was released in 2011 by Motorola under the name Xoom.
iPads
The iPad is an Apple product and iPad is a brand name. The first iPad was released in 2010. Although it certainly was not the first tablet available (tablet PCs existed for over a decade before the iPad), the iPad was the first to be widely embraced by the consumer market.
eBook Readers
An eReader is primarily designed and used for reading ebooks, although many models offer Internet connectivity and additional applications such as games. These devices have reader-friendly features, such as a non-glare screen, soft backlighting for reading in bed, and a low-contrast display that mimics the look of a printed page under natural light.
The following chart summarises the basic features of each of these three devices.
| | | | |
| --- | --- | --- | --- |
| Features | iPad | Tablet PC | eReader |
| | Yes | Yes | Maybe |
| Thin and lightweight | Yes | Yes | Yes |
| Portable | Yes | Yes | Yes |
| Loads eBooks | Yes | Yes | Yes |
| Offers gaming and other apps | Yes | Yes | Maybe |
For someone who is uses a laptop regularly, an eBook reader may be a better choice, since that user does not require the overlapping functions of a tablet PC. However, anyone who primarily uses a desktop PC or is looking for something lighter than a laptop or digital notebook would probably prefer to own a multi-purpose tablet like an iPad or Android tablet computer.
Types of Accessories
Some of these accessories are cross-compatible with more than one type of electronic device, but it is a good idea to always read product descriptions or contact the seller to check on any compatibility issues.
Cables and Adapters
Tablets are perfect for personal viewing, but when one wishes to share video images with a room full of people, huddling around a book-sized PC may be awkward. In such cases, audiovisual cables and adapters can be used to transmit video to a large digital display, such as an HDTV or projection screen.
Cases, Covers, and Keyboard Folios
Dropping an electronic device can jar the sensitive internal electronics. This can result in the device eventually failing, or at the least the device incurring cosmetic damage such as unsightly cracks and scratches. Specially designed covers provide a degree of shock resistance to electronic tablets and readers. Some cases and covers allow users to add a keyboard and create a laptop-like unit. Cases, covers, and keyboard folios are some of the most essential accessories for tablet computers.
Chargers and Sync Cables
Chargers and sync cables allow users of tablets and ebook readers to connect their device to a PC and upload or download data. Chargers either plug into a wall socket or allow the device to charge via the computer's USB port. Sync cables always connect the device to the computer. Some sync cables serve as chargers as well.
Docking Stations and Keyboards
In order to use a tablet PC like a laptop, one must connect a keyboard to it. This is done by using a docking station to prop the tablet upright like a monitor screen. Then, a wireless keyboard is connected. Sometimes, the keyboard and docking station are one unit. Docking stations and keyboards are essential accessories for anyone who demands laptop-like functionality from a tablet.
Memory Card and USB Adapters
Some optional but quite useful accessories are memory card and USB adapters . Adapters allow a standard USB port to accommodate an SD memory card from a digital camera. Such memory card and adapters make it easy to transfer data when compared to transferring data from an actual camera or camcorder to the computer.
Mounts, Stands, and Holders
Unlike docking stations, mounts, stands, and holders are used simply to prop a tablet or ebook reader up so the user can use the device hands free. These types of stands are helpful when multi-tasking, such as when knitting while reading or perhaps viewing a knitting pattern. It is also a good way to display a recipe in the kitchen.
Reading Lights
While all tablets and many electronic readers are backlit, some eReaders are not bright enough to be read in the dark. This is where reading lights come in handy. These accessories are much like standard book lights and can in fact be used for regular books as well as eReaders.
Screen Protectors
Tablet and eReader screens are designed to be rugged, but they are still susceptible to scratches. The use of screen protectors is highly recommended on all such electronic devices. These film protectors prevent damage caused by contact with fingernails, jewellery, wrist watches, and any other sharp edges object.
Stickers and Decals
While not essential, stickers and decals are a terrific way to personalise electronic devices for easy identification. While this may seem like a purely aesthetic treatment, personalisation avoids the user picking up the wrong the tablet device as he is she is heading out of a meeting.
Shopping on eBay
After choosing which accessories you would like to purchase, it is time to start looking at individual listings. Click on an item's title or primary photo to go to the product page. Here, you can read a detailed description of the product and its condition. You can also see which shipping methods are available and the related costs, as well as if the seller offers a return policy.
Sellers
On every product page, there is a section that provides basic seller information: the user's eBay ID and a feedback rating. In order to see more, click on the linked username. This action takes you to the seller's full profile page. Here, you can get more details on the seller's past performance by reading specific comments and viewing detailed seller ratings in specific service categories. You can also see if the seller runs an eBay shop.
Shops
Part-time and full-time professional sellers often open their own eBay shops from which they offer a great deal of merchandise. If you have a good experience with a particular seller and would like to do business with that person again, you can check to see if he or she runs a shop. If so, you may save it as a favourite for future access.
Conclusion
Owners of personal electronic devices such as iPads, Android tablet computers, and ebook readers should use accessories to protect and enhance the functionality of their devices. There are many different types of accessories available for tablet-like devices. Essential accessories include chargers and protective cases. Optional accessories include A/V adapters, mounts, decals, reading lights, docking stations, and extender keyboards.
Buying used accessories is a good way to save money. Many of the used accessories listed for sale have not incurred much wear and tear, and because users are constantly upgrading their devices, many of these accessories are only a few months old and in like new condition. To search the eBay site efficiently one needs to know how to perform basic keyword searches and how to use search filters. With eBay, any buyer can find good deals on previously owned iPad, tablet, and eBook accessories from the comfort of his or her home.