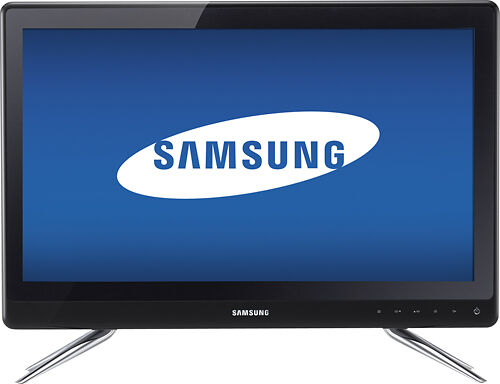 For some, the idea of buying or keeping a desktop seems ridiculous when there is a laptop that can be propped on a table at home, with the added convenience of being extremely mobile. Since 2008, laptops have dominated the computer sales market, overshadowing the popularity of the desktop variety. Now with tablets rivalling laptops for superiority and the two dominating the market, the desktops and all-in-ones seem to be overlooked by buyers. However, there are still many people who value PC desktops and all-in-ones, and not just out of nostalgia for traditional computers but out of necessity.
Choosing to buy a PC desktop or all-in-one can be a smarter decision depending on the needs of the user. These types of computers, especially the PC desktops, can be very versatile when it comes to upgrade options. In addition, their efficiency is unmatched in the standards of certain people, such as video editors and gamers, among many other individuals. There are plenty of PC desktops that are available online, and those who are on a tight budget can still find the best computer of any of this type by following a number of pointers that guide them to the best deals and options.
Why Buy a PC Desktop or an All-in-One?
There are still many people who swear by the efficiency of desktops when it comes to providing the maximum horsepower and a variety of upgrade choices. All PC desktops and some all-in-ones are versatile. Users can add modules without replacing any part when they need more RAM, install a second hard drive on an open bay in the tower when needing more storage space, and quickly upgrade a video card for faster performance.
Finding the Best PC Desktop or All-in-One on a Tight Budget
Even on a tight budget, buyers can still find PC desktops and all-in-ones that are best for their needs. There are a number of things to consider when buying these types of computers.
Display
Buyers must choose the display wisely when getting an all-in-one because in most all-in-ones the display cannot be replaced without replacing the entire computer. With PC desktops it is much easier to replace the display without affecting other parts. The essential factors to include when surveying different displays are the display technology, display resolution, and display size. If on a tight budget, veer away from LCD panels with plane-line switching (PLS) or in-plane switching because they are expensive. In all-in-ones these LCD panels are only available in larger types so buyers who have a budget consideration may want to choose a smaller all-in-one.
Buyers of PC desktops may fear that LCD screens are expensive, and many of them still are, but the good news is that the price of computer LCD screens are going down. With enough patience in checking LCD screens online, people can find one that is affordable.
CPU
Buyers who intend to use an all-in-one for rigorous computer tasks, such as heavy photo editing and managing complex spreadsheets need a desktop processor, which can be very expensive. The solution is to buy used all-in-ones with a desktop processor. There are used computers for sale on the Internet, and many of them are incredibly affordable. Buyers can even get lucky from buying an all-in-one from an owner who used it only for a few months, and selling it just to get his or her hands on the latest version or a new model. These people who could spare plenty of money for the latest computers sometimes hardly care about the price they set for their not-so-old computers. Buyers can even get a manufacturer warranty in deals like these.
If planning to do minimal to basic tasks with the computer, there are entry-level desktop and all-in-one computers that function well enough for modest use. Core 2 Duo may be the superior type of processor but Dual Core, which is cheaper, can almost perform as well as the Core 2 Duo variety. The only noticeable difference between the two is that Dual Core has only 1MB of shared L2 cache. Another option is to buy a computer with AMD entry-level processor, such as Sempron.
Memory
The memory capacity of a computer or all-in-one directly affects their price. The higher the gigabytes the pricier the computer is. Buyers who cannot spend exorbitant amounts of money on a PC desktop or an all-in-one must carefully assess their memory requirement. When budget is tight, of course it is always best to choose the minimum memory capacity for the needs. It is always possible to upgrade to higher memory capacity, even 16 GB or more, with all PC desktops and a number of all-in-ones.
For all-in-ones, however, expanding the memory although possible may require users to replace the original memory modules with higher versions, instead of just adding to the existing dynamic random-access memory or DRAM that stores data in a separate capacitor, a common memory type in personal computers.
Graphics, Storage, and Connectivity
For serious gamers, graphics is one aspect of a PC desktop or all-in-one that needs investment. It is not recommended to skimp on graphics hardware when planning to use the computer for gaming or video editing. For other uses, there are personal computers that offer good but fairly cheap graphics, such as custom or whitebox computers. When it comes to storage, most all-in-ones use mobile hard drives because these computers are designed to be compact and to have cooler operating temperatures just like laptops. Again, the storage capacity of PC desktops can be upgraded, so users can opt for the basic to modest, or from 60 to 500 GB of storage.
Basic all-in-ones do not have an inbuilt Wi-Fi adapter, but buyers can just purchase an aftermarket USB adapter to be able to connect wirelessly. A USB Wi-Fi adapter or dongle can be bought at a very cheap price online. Buyers can choose the n-standard because it offers better connectivity and coverage. So, buyers have two options: buy an all-in-one with an inbuilt wireless connectivity device or buy a basic one and just plug in a USB Wi-Fi. It all boils down to weighing the options, choosing the one that is more cost-efficient, considering other aspects of the computer.
Budget All-in-One Computers Below 23 Inches
Because it is getting harder to upgrade all-in-one computers these days, buyers might be confused about which all-in-one to choose when on a budget. Buyers can find that the best all-in-ones that have very cheap prices come in relatively small sizes or specifically, below 23 inches. Such all-in-ones include HP, Lenovo, Acer, and Gateway.
HP
HP is a respected brand of computers that have diversified its product line. It offers a range of products, from PC desktops to laptops to mobile phones. HP offers Compaq, which is the company's cheaper laptop product line, and when it comes to all-in-ones, there is HP Omni 200 Quad that provides excellent performance and upgradable options. The model, however, does not have a touchscreen and has speakers that do not have quality consistency.
Lenovo
Another popular brand of computers is Lenovo. Aside from computers the company also offers other devices, such as mobile phones. It also produces budget all-in-ones. One of its models, Lenovo IdeaCentre A300, offers great performance plus a variety of connection options around its great-looking chassis. It has both HDMI inputs and TV tuner. One disadvantage of the model is that it does not have an optical drive.
Acer
Acer is a very popular brand, with sales rivalling other top PC manufacturers. Acer offers PC desktops, laptops, all-in-ones, among many others. Its model, Acer Veriton Z410G has a good video-playback quality. This all-in-one is also capable of multitasking, so users who need to open different applications in one session can find Veriton Z410G very pleasing. The major drawback is that the design of the chassis is not as appealing as other budget all-in-ones.
Gateway
Another great brand for budget computers is Gateway. The company provides a wide range of desktop computers, laptops, servers, computer monitors, and computer accessories. It also offers budget all-in-ones, such as Gateway ZX4300-01e, which is a fast computer and provides great performance for its price range. It also has an integrated 802.11n connectivity, which is currently the highest standard in wireless connectivity. It has, however, a few connection options and a little distant speaker sound.
Buying the Best Budget PC Desktops and All-in-Ones on eBay
There are plenty of best budget PC desktops and all-in-ones on eBay, and you can choose from a wide range of brands, from ASUS to IBM to WinBook. You can also choose assembled or custom computers that are either relatively cheap or has better parts compared to other computers in the price range.
Whether you prefer a new or used PC desktop or all-in-one, you can find it on eBay. What is great about eBay is that you can easily filter your search based on your preferred specifications. So whether you are looking for a PC desktop or all-in-one with screen under 23 inches, with an Intel Pentium processor type, or a processor speed of 3 GHz, it is easier to find available options on the site.
Make sure to buy from a seller who have a high positive feedback score and whose page is filled with great comments from previous buyers. These sellers are often top-rated sellers that are either individuals or online shops in eBay. You can get the best deals when buying budget PC desktops or all-in-ones on the site if you are careful in choosing the product and the seller.
Conclusion
PC desktops and all-in-ones are still relevant today. They are chosen by many buyers because of their great performance and upgrade-option capacity. To choose the best budget PC desktop or all-in-one, buyers must consider their specific requirements for the computer whilst keeping in mind the budget. These requirements are often met by certain parts of the computer, so buyers can weigh which parts to prioritise and which to skimp on.
The display screen of a PC desktop or an all-in-one, for instance, could be smaller to cut cost on the overall price. Processors and memory modules can be of basic types when purchasing an entire PC desktop or all-in-one because they can be upgraded later. In general, buyers on a tight budget who want to get the best PC desktops or all-in-ones can purchase used computers that perform just as efficient as new ones; buy a basic computer and just upgrade at a later date; choose models that have less parts, such as those that do not have an inbuilt Wi-Fi connectivity; and just buy cheap aftermarket parts.
Even with laptops and tablets around, PC desktops and all-in-ones are still essential to many people. Those planning to buy a PC desktop or all-in-one can get the best deal if they weigh their options wisely, choosing a type that have both better-performing parts to serve the buyer's specific needs and basic parts for functions that buyers do not require to be very efficient.