People young and old enjoy stamp collecting. Considering the vast array of stamps available for collection, you might choose to focus on one category or era of stamps. Commonwealth stamps, especially first-day issue Commonwealth stamps, are very valuable. When you are looking to purchase first-day issue Commonwealth stamps, you should be aware of what a first-day issue stamp is, the various countries incorporated by Commonwealth stamps, the different types of Commonwealth stamps available, and what to consider when buying them.
What Is a First-Day Issue Commonwealth
First-day issue refers to a stamp that has a frank stamp mark and is on an envelope, postcard, or cover on the first day it is issued for use. To be a first-day issue stamp, it needs to feature a stamp from the issuing country. A first-day issue postmark is usually present. The very first, first-day issue of a stamp is the Penny Black, dating back to 6 May 1840.
Commonwealth Stamps from Various Countries
By 1922, the Commonwealth had extended to include one-quarter of the world, expanding so greatly that the term "The sun never sets on the British Empire" became a well-known phrase. Commonwealth stamps include those from any of the Commonwealth countries, such as Great Britain, Malta, Australia, and New Zealand.
Different Types of Commonwealth Stamps

Different types of Commonwealth stamps are available for collectors and stamp enthusiasts to purchase and collect. With each new British monarch, a new set of Commonwealth stamps were released. Each particular stamp collection associated with particular Kings and Queens of England help identify the era from which the stamp originates. George V stamps include those that commemorate the Universal Postal Union as well as the Silver Jubilee. George VI Commonwealth stamps include those that commemorate the end of WW2, the 1948 Summer Olympics, and the 75th Anniversary of the Universal Postal Union. Stamps from this era are often identifiable by their lighter colour. Other popular types of Commonwealth stamps include old Commonwealth stamp collections, and stamps commemorating the Commonwealth Games.
Important Considerations When Buying First-Day Issue Commonwealth Stamps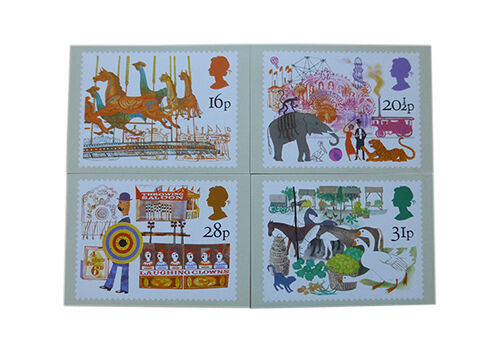 The age and condition of the stamp are what tend to direct its price. Rarer, older stamps with first-day issue identification that are in good condition are very sought after and quite expensive. Commonwealth stamps are graded, according to their value. The higher the grade, the more expensive they are. Stamps are available individually or often as a collection. Whole Commonwealth stamp collections are a great way to amass a large number of stamps quickly.