Easy to Fit in 5 Minutes! Velux / Colt Roto / Fakro / Dakstra / Keylite / Rooflite / Okpol Skylight Blinds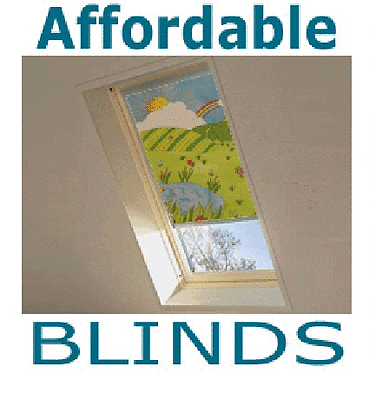 TOOLS REQUIRED: Crosshead Screwdriver
1. Clean dirt and dust from the Skylight Window/Frame.
2. Peel off adhesive strip on the back of the head cassette.
3. Fix firmly up into the top of the skylight framework.
4. Use 2 x screws on the left and right into the frame, using the holes provided.
5. Centralise the bottom handle bar attached to the fabric.
6. Take the left or right side rail and guide the fabric down the bristle/fur lined channel - the plastic brake will slot into the back of the rail.
7. The rail will slot into the head cassette, and you can push the rail flushly into the skylight frame - Use a screw to attach rail to the framework in the hole provided at the bottom.
8. Repeat steps 6 and 7 for the other side rail.
9. Thats it! You can now operate the blind by gently pushing the handle bar backwards to retract or bring down to desired position.