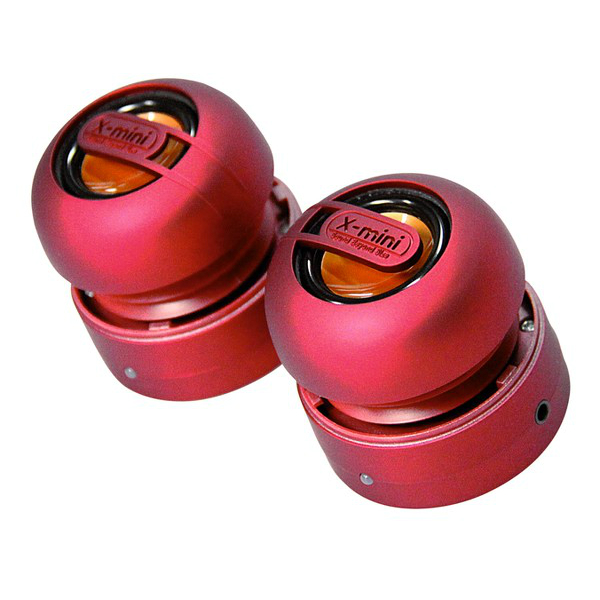 Mini speakers are a great purchase. Designed to connect with various devices, they are typically inexpensive and convenient to carry and use. With hundreds of listings on eBay for mini speakers, following some basic guidelines about the most important features can help to decide upon the most suitable product.
Choosing Mini Speakers on eBay
Mini speakers are, by definition, small speakers. Compact and portable, they can be used with various audio and multimedia devices, including smartphones, MP3 players, tabletsm and laptops. The sound quality is typically superior to that found in the small speakers in these kinds of devices. eBay has two entire pages devoted to mini speakers and audio docks. Numerous different brands and models are represented, and these can either be browsed or searched for directly. Five of the most important features to look out for are discussed below.
1. Sound Quality
The sound quality of mini speakers can be excellent. There are a few different elements regarding sound quality to think about.
Bass
Many mini speakers have enhanced or digital signal processing bass, which gives the speaker turbo charged bass sounds for great sounding audio. An alternative can be to combine mini speakers with a subwoofer, or purchase a mini speaker with a subwoofer. Subwoofers can reproduce sound more accurately in the lower frequency, which means the audio is even cleaner and free from interference. It also means the audio can be projected further if the speakers are being used in a larger room or with more than one nearby listener. Check out the eBay product descriptions to see if they mention enhanced bass or if the mini speakers are compatible or available with subwoofers.
Other Frequencies
However, it isn't just the bass that needs to be considered. Good quality mini speakers need to have a good balance between frequencies, including upper, midrange, and bass to ensure that the audio is projected faithfully. The aim is to capture all the detail while retaining a rich, clear sound.
Testing Sound Quality
Sound quality can be difficult to gauge from the manufacturer's specification or product description, so often visiting forum websites and reading up on reviews is a more reliable source of information. It may also be possible to listen to various speakers in stores before searching for products more cheaply on eBay.
2. Compatibility – Cables and Docks
Which types of connections are required depends on the device or devices the speakers will be used with. If they are to be used with more than one type of device, then more than one type of connection may be required. The eBay pages have an option where the particular device can be selected, which ensures that only relevant listings are shown.
Connecting to PCs, Laptops and Macs
Speakers that will be used primarily with PCs or laptops can be connected via basic analogue or digital cables. These cables can also be used to connect computer speakers to tablets and other portable multimedia devices. This can be done either via the headphone connector or, for higher quality sound, via an audio-out connector if this is available. Dual USB technology ensures the mini speakers are compatible both with PCs and Macs as well as other devices.
Connecting to iPhones, iPods, and iPads
It is worth considering a dock if the speakers are required to be compatible with iPhones, iPods and iPads. The dock will need to have a 30 pin or Lightning connector to hook up with these devices. An adaptor, also available on eBay, can be used to connect older docks with the 30 pin system to newer devices such as the iPhone 5 which use the Lightning connector. One of the benefits of docks is that they charge the device while audio is being played, though if it may not charge off battery power if there is an option to connect to AC mains. Docks also often have USB ports to connect to computers.
Connecting to Android and Windows Smartphones
Mini speakers can be connected to smartphones using Windows Mobile and Android operating systems via a basic analogue or digital audio cable. There are few docks available for these devices, though an adaptor that connects them to a 30 pin iPhone dock is another option.
Connecting to Various Devices
Mini speakers with dual USB technology can typically be hooked up to MP3 players and smartphones, as well as computers and laptops, making them fairly versatile. Another option is to use an audio cable from the speaker's input connector to the source device's headphone connector.
3. Compatibility – Wireless Options
Wireless speakers and docks are becoming increasingly popular due to their convenience and versatility. Most wireless speakers use Bluetooth and can be used with any Bluetooth enabled device, including various smartphones and tablets. The other major benefit of wireless speakers is that they can be used while on the move without being connected to any wires. Bluetooth can be selected as a feature when searching for speakers on eBay. iPhones, iPods, and iPads can also use Airplay technology. This arguably offers better sound quality than Bluetooth and also has a greater range.
4. Size and Weight
Mini speakers can typically be carried around easily in a bag and are smaller and more lightweight than standard speakers. There may be one or two speakers included. Ultra-portable or ultra mini speakers are designed specifically for small multimedia devices and can even be carried in a purse or large pocket. This type of speaker typically has a round shape with a collapsible or folding design, a feature that can be specified while searching on eBay. Other options are ultra mini speakers that come with an armband or other device to strap them to the body. This type of speaker is great for use while running or participating in other sports.
5. Power Supply
Mini speakers may run off battery, mains AC power or USB power via a computer or laptop. Mini speakers designed to run off battery power usually either contain built-in rechargeable batteries or non-rechargeable AA or AAA batteries. Check out the battery life is the device is to be used for long periods without recharging. A typical battery life is about 8 to 14 hours, so there is some significant variation even within the standard range. Some mini speakers may have a battery life of around 24 hours.
Find Mini Speakers on eBay
To find mini speakers on eBay, begin at the tabs to the left hand side of the homepage. Scrolling down to the Electronics & Technology tab, select the Sound & Vision option from the menu followed by All Categories on the next page. Audio Docks & Mini Speakers can be found under the heading for iPod & MP3 Player Accessories. For mini speakers then select Portable Speaker Systems , while for docks select Audio Docks. Compatible devices and special features can then be specified using the tabs as required. Alternatively, scroll up to the top of the screen and use the search bar to search for mini speakers and docks using terms such as "mini speakers", "portable speakers" or "portable audio docks". Including the name of the source device will ensure results are more relevant.
Conclusion
Five of the most important features to consider when purchasing mini speakers on eBay are discussed above. The first is sound quality. Both bass and other frequencies should be considered, and it can be helpful to visit forums and read product reviews. Compatibility with source devices is an essential consideration. Both wired and wireless options are available, with Bluetooth a versatile and popular wireless solution for connecting to various devices. Size and weight need to be considered if the speakers are to be frequently transported. Lastly, battery life can vary and should be checked out before committing to a purchase, especially if the device is to be used for long periods without recharging.