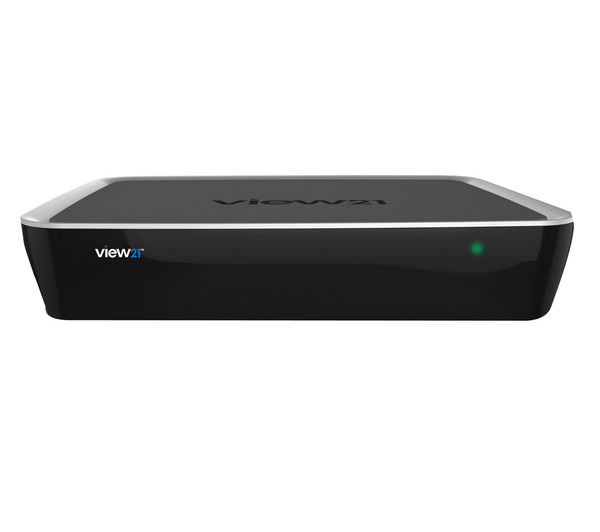 A Freeview set-top box enables customers to access digital TV and radio programmes, including terrestrial channels and free digital channels, via a standard TV aerial. There is no need for a cable or satellite link, and the box connects to the TV through the SCART socket. It is not necessary to pay a monthly fee to access programmes. eBay has a wide range of Freeview boxes available, and the search function allows customers to look for a box using a variety of criteria. Boxes can be bought new, used, or refurbished (either by the manufacturer or the seller), giving plenty of choice. Many Freeview boxes have additional features, so it is important to check the listing information carefully to see exactly which features are included.
The Freeview Package
The Freeview package will enable the following to be accessed:
| | |
| --- | --- |
| Terrestrial TV channels | Shows all terrestrial TV channels |
| Over 40 free-to-air digital channels | A wide range of channels including entertainment, films, news, shopping, documentaries, children's channels etc. |
| Digital radio | Includes many BBC stations, and some commercial stations |
| Text services | Allows text services to be accessed |
| Interactive services | Allows access to services such as on-demand content and programme streaming |
Five Features to Consider When Buying a Freeview Box
Boxes vary widely with the features they offer, so with this in mind, here are five features to consider before buying a Freeview box.
1. Viewing Format
With Freeview, programmes can be viewed in standard, HD, and 3D format. To view in HD or 3D, buyers must purchase a box with the necessary capability, and they should also check that HD is broadcast in their area. It is also essential to have a TV that has full 3D or HD capability. Beware of TVs which are only classed as HD ready, as these will not actually enable programmes in HD format to be shown. If Freeview HD is required, check that the box has the Freeview HD logo, and that it has a DVB-T2 Tuner capable of decoding MPEG-4 signals. The listing should also state if 3D viewing is possible. Viewing format can be used as search criteria when buying on eBay.
2. Display Resolution
Digital TV can be displayed at different resolutions, and there are two different display formats, but the important thing to remember is that higher the resolution, the better the picture quality. Basic Freeview boxes are likely to have a resolution of 480p, which is suitable for viewing standard content. However, for viewing programmes in HD, the minimum recommended resolution is 720p. However, for larger TVs, it is advisable to opt for the higher resolutions to ensure that the picture quality is as good as possible. Best results are obtained with a resolution of 1080p. Buyers can search for Freeview boxes on eBay using the display resolution as criteria, and it is also possible to search for either display format.
3. Personal Video Recording (PVR) Capability
Basic Freeview boxes generally only allow programmes to be viewed, but many boxes also have the ability to record programmes, giving a wider range of options for the viewer. A Freeview box with PVR capability may include several of different features, making it easy and straightforward to record and re-play programmes.
| | |
| --- | --- |
| Pause and rewind live TV | The internal hard disc enables live TV to be paused and re-wound |
| Twin tuners | Having twin tuners allows up to two programmes to be recorded while watching a third programme |
| Storage capacity | Freeview PVR boxes usually have a hard disc for storage. The capacity ranges from 500GB to 2TB. HD recording uses more disc space, so if viewing in HD, opt for a higher capacity box. It is possible to conduct a search by storage capacity on eBay |
| Pre-scheduled recording | This option enables recording to be set up in advance, rather than simply recording the current programme |
| Further recording options | These could include one-touch series recording or split programmes, or a recording to be set while viewing a programme trailer |
4. Smart TV Capability
Some Freeview boxes have the ability to enable so-called smart TV, opening up a much wider range of services. These boxes need to be connected to the Internet in order to function, using either a wireless or a wired connection. This option can be significantly cheaper than buying a TV with smart capability, or a smart TV device. This is because all the smart TV functionality is included in the Freeview box, together with the programme streaming, rather than the customer needing to buy separate devices. Additional features of a Freeview smart TV box may include:
| | |
| --- | --- |
| On-demand content | Enables programmes to be watched at any time. Includes regular programming, and pay-per-view services (e.g. sports events or films) |
| Catch-up services | Allows individual providers' catch-up programme services to be streamed directly to the TV, such as BBC iPlayer, ITV Player, 4oD |
| Access to websites | These could include popular sites such as Netflix, LoveFilm, YouTube, Flickr, Picasa, and Spotify. Enables viewers to watch on-demand content, access Internet content, view their own photos or stream music directly to the TV. |
| Access to manufacturers' websites | Some manufacturers offer additional services, such as direct access to catch-up services, Skype etc. |
5. Interaction with Other Devices
Another important feature to consider is how the Freeview box will interact with other devices e.g. DVD or Blue-Ray player, or surround-sound system, to allow a seamless viewing experience.
| | |
| --- | --- |
| Twin SCART sockets | These will allow equipment to be connected using daisy-chaining |
| Additional media sources | Some boxes may have additional media inputs to allow other storage devices to be connected. A USB port will allow programmes saved on a memory stick or external hard drive to be played on the TV, or recorded programmes to be transferred to a storage system for playing on another device (e.g. a laptop or tablet). A memory card slot will allow similar capability for SD memory cards. |
| Wi-Fi | Freeview boxes with Wi-Fi capability may allow programmes to be streamed to other TVs or devices on the home network. |
| Apps | Some manufacturers have a related app which enables the Freeview box content to be streamed to other devices e.g. smartphone or tablet. |
Other Features Worth Considering
Freeview boxes may have other features which buyers may consider important.
| | |
| --- | --- |
| Programme guide | Some boxes only display information about the current and next programme. Others can display a full Electronic Programme Guide (EPG) for up to 14 days in advance, making it easier to set programmes to record in advance. |
| Parental controls | Allow parents to block children's access to channels or other content by requiring a password to be entered. |
| Accessible TV | Some boxes have audio description and sub-titles capability. |
| Picture-in-picture (PiP) | One channel can be displayed in smaller box while watching a second channel. |
Buying a Freeview Box on eBay
eBay offers a number of advantages to buyers looking to purchase a Freeview box. When buying a Freeview box on eBay, buyers can choose between two different selling formats.
Auction Sales
Auction sales are normally conducted by private individuals selling used items. The item is listed, sometimes with a reserve price, and buyers then place bids. When the auction expires, the winner is then invited to pay (usually via Paypal), and the seller will then dispatch the item.
Buy It Now Sales
This option is normally used for new items, although some sellers offer both an auction and buy-it-now option. The seller simply opts to buy the item at the price set, without the need to wait for an auction to expire.
eBay Buyer Protection
eBay offers a buyer protection scheme, covering most goods, which aims to mediate in the event of a dispute between a seller and buyer, and ensure that the buyer's money is protected. The scheme only relates to the transaction process, and does not provide any guarantee or warranty for the actual product.
eBay SquareTrade Warranty
eBay also offers buyers the option of an additional warranty scheme (operated through SquareTrade), on some items, for an additional cost. Details are included in relevant listings.
Conclusion
Buying a Freeview box can offer viewers a simple way to view digital TV without subscribing to a commercial service. By taking the time to consider the best option, buyers will be able to enjoy modern TV services at a reasonable cost.