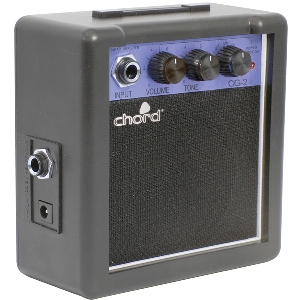 An good amplifier is an essential component of any sound system. The job of an amplifier is to transmit sound from the sound source to the speakers. The correct choice of amplifier will enable a sound system to give a high quality sound, and allow the user to adjust and refine the sound quality to meet their own personal preference. There are many choices of amplifier on eBay, including refurbished, used and new models. eBay gives customers the ability to search using a wide variety of criteria, helping them to find an amplifier that will suit their purpose and budget. Listings will usually contain a good deal of information about each product, allowing buyers to compare models and prices before committing to a purchase.
Choosing an Amplifier
There are many aspects involved when choosing the best amplifier, not to mention the key features needed, so here are five areas to be considered when making a selection.
1. The Purpose of the Amplifier
Amplifiers can be used for different purposes, and it is important to consider how the amplifier will be used when deciding which is the best option. An audio amplifier is an important element of a home audio system, and it need to be able to handle sound from a variety of inputs (e.g. TV, CD player), linking them to the speakers for optimum performance. This is especially important for a hi-fi system, where the different tone quality of various musical genres may require much variation in tone. This kind of amplifier is designed for domestic use, perhaps in a living room. Whereas an amplifier designed for use in a larger place, such as a concert venue or a dance club, will need to be capable of handling sound at louder volumes, without distorting the tone. This may require a more powerful amplifier, but perhaps less will be needed in the way of fine tuning options.
2. Wattage
The power of an amplifier is measured in watts. However, there is no single way of defining the output capacity of an amplifier, which can make it difficult to compare the performance capability of different models. Wattage is generally measured in three ways:
| | |
| --- | --- |
| RMS or continuous power | Root Mean Square (RMS) or continuous power is based on the greatest possible output capability of an amplifier. If pushed beyond this maximum level, the sound may cut out intermittently (known as clipping), which can damage the speakers. |
| Peak power | Peak power is the maximum power the system can accommodate (even momentarily) before causing damage. This measurement is generally higher than the RMS measurement. |
| Total system power | The total system power is actually the overall power consumption of the unit. This can be quite high, and can sometimes be misleading when used in amplifier specifications compared with other wattages. |
Domestic audio set-ups normally use 4 and 8 ohms per channel. Where possible, compare the specifications given in listings when comparing amplifiers, and try to match like-for-like wattage information. Some sellers will list all three wattage alternatives, making it easier to make an informed comparison. The eBay search criteria allow buyers to search using the RMS power wattage as criteria, ranging from below 250W to over 4000W.
3. Number of Inputs
In a home sound system, it is likely that an amplifier will need to link sound from several sources, so before purchasing an amplifier, ensure that it has enough input sockets to cope with all devices in the set-up. These might include a TV, a set-top box, surround-sound speakers, a computer, a games console, a DVD player, a Blue-Ray player, and a hi-fi player. Nowadays, users may also want to link an MP3 player into the system, which is often done using a jack connector. This is more convenient if located on the front of the amplifier, rather than the back, to allow easy access. Customers wishing to stream music or other content will also require an Ethernet connection, while DJs may find a microphone input helpful. When searching for an amplifier on eBay, it is possible to search using specific inputs as criteria, including iPod dock, USB, coaxial cable and DIN.
4. HD Capability
Modern TVs, Blue-ray players and some set-top boxes transmit content using the HD format. If these are to be linked to a home audio system, the amplifier will need an HDML connection to allow the signals to be received and sent.
5. Mounting
Of course, the method of mounting an amplifier will depend on the nature of the set-up. A home entertainment system may already have a stand or console, and it may be possible to sit the amplifier onto an existing unit. Rack mounting is also a popular option. If the amplifier is to be transported (e.g. taken to a concert venue), then it will need to be easily dismantled, but also have the ability to be securely mounted on arrival.
Additional Features
Some amplifiers may have additional features which could be useful to buyers.
| | |
| --- | --- |
| Graphic equaliser | Allows different frequencies to be adjusted to fine-tune the sound. |
| Individual fader controls | Especially useful for DJs. Allows simultaneous mixing from different channels |
| Feedback filter | Avoids noisy feedback which could ruin a performance. |
| Clipping indicator | Alerts the user to clipping, to avoid possible speaker damage |
| Remote control | Helpful in home entertainment systems |
Buying an Amplifier on eBay
Customers have plenty of choice when looking to buy an amplifier, and there are several advantages when buying on eBay. Customers can search for an amplifier using a wide range of criteria. They can also see seller ratings, and read customer reviews, helping them to have confidence when making their purchase.
eBay Purchasing Options
There are two different selling formats on eBay. Buyers can choose between an Auction sale and a Buy-it-now sale. Either buying format allows customers to view the listing, and to contact the seller if they have any questions or require further information about the item in question. eBay also enables customers to limit their search to auction sales or buy-it-now sales, making it easier for customers with a buying preference to find products.
Auction Sales
Private individuals who want to sell their used items can do so on eBay with the auction sale. The item is listed and the auction will then last for several days. During that time buyers can place bids upwards of any reserve price set by the seller. The automatic bidding tool allows buyers to set a maximum limit on their bid, and the tool will add incrementally to their bid when responding to other bidders, up to the bid limit. Customers are informed by email if they are outbid, giving them the option to increase their maximum bid if they wish. The winner is the person who has made the maximum bid when the auction ends. When the auction expires, the winner is then invited to pay (usually via Paypal), and the seller will then dispatch the item.
Buy It Now Sales
The buy-it-now option is more often used for new items, rather than used. This option can also be used for used or refurbished items, and with this option, buyers can make an immediate purchase without the need to wait for the bidding process to be completed. Some sellers will offer both options. Customers can either bid for the item in the usual way, or pay the requested buy-it-now price.
eBay Buyer Protection
The eBay buyer protection scheme is a system which guarantees the safety of the customer's payment during the transaction process. If a problem arises between the buyer and seller during the sale, eBay will mediate between them to reach a satisfactory agreement. This protection scheme does not act as a guarantee or warranty for the product itself, but rather it is a fail-safe mechanism for the transaction process. Although there are some exemptions, amplifiers are covered by the eBay buyer protection scheme.
eBay SquareTrade Warranty
The eBay Square Trade Warranty is an additional warranty scheme which can be applied to some products for an extra cost. Buyers should check the product listing for details when considering their purchase.
Selecting an Amplifier on eBay
To find an amplifier on eBay, begin at the home page, and go to All Categories. Under the Sound & Vision menu, select Home Audio & HiFi Separates, and then Amplifiers & Pre-Amps from the Categories menu. Amplifiers can then be browsed, or the search can be refined further by type, brand, number of channels, and audio inputs and outputs. The search can also be conducted by RMS power. The condition (e.g. new, used, refurbished etc.), can also be specified, and a price range selected. Buyers can also search using key words, either using suggestions under the main search bar, or selecting their own preference.
Conclusion
Selecting a high quality amplifier to enhance a sound system can appear a little daunting. However, careful preparation and understanding of the factors involved will ensure that buyers are well-equipped to choose an amplifier which will be completely suited to their individual needs, and give a superior performance for a long time to come.