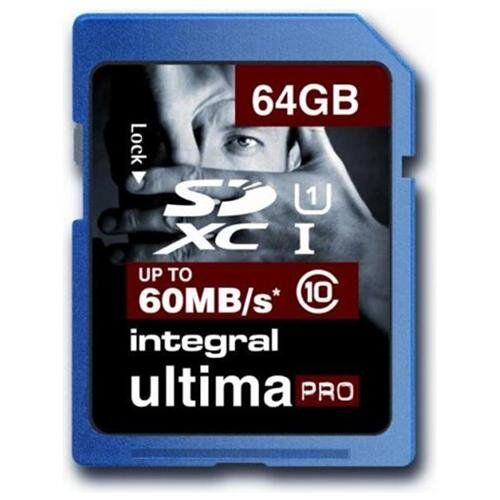 Memory cards play a very crucial role in the world of mobile devices, such as smartphones. These small plastic pieces help people store some of the most important and critical data on their gadgets. A memory card helps cater all kinds of storage and recording requirements of individuals who own a mobile phone, camera, tablet and other kinds of electronic devices compatible with memory cards. Though most mobile gadgets have some inbuilt storage space onboard, it often turns out to be insufficient for storing large number of data files containing photographs, videos, songs, applications, mails and other kinds of content. This, as a result, makes it quite clear why memory cards have become such an important piece of accessory to pair with mobile devices. With the number of available options increasing by the day, buying a memory card has only become more confusing for buyers. However, with some understanding of memory cards, their functionalities and features, one would probably not end up making critical buying errors.
About Memory Cards
Memory cards are the postage stamp-sized devices that provide ample storage space to a wide range of electronic devices. Almost every handheld gadget available on the market supports external storage cards. Though memory cards became quite popular after the growth of the smartphone and tablet PC market, these data storage cards have been available since 1990, the year of the card's introduction. Memory card usage saw a meteoric rise in the 21st century, with the cards becoming smaller in size and bigger in terms of their storage capacity. Size does not matter as far as memory cards are concerned; the physical footprint of these cards are no indication of what these cards are capable of. Memory cards are available in different sizes and formats, with most manufacturers always on the lookout for improving the features and capabilities of these memory cards. Starting right away from trifling MBs, these small rectangular accessories can store GBs and even TBs of data. There is no questioning the fact that these small accessories will continue to surprise the gadget owners with their storage capacities in the future.
Buying Memory Cards
The number of electronic devices in the market such as mobile phones, cameras, tablets, gaming consoles and many others require additional memory cards to suffice the storage needs. The usage of memory cards is very unlikely to slow down if the trend of smartphones and other mobile gadgets continues to make new grounds. Even though technology users buy these storage accessories quite regularly, they could still end up making some wrong choices. With the kinds of options available to the users, a few purchasing errors are bound to happen somewhere down the road.
1. Compatibility
One major mistake to make would be to purchase an incompatible memory card. Memory cards are available in different shapes and sizes; the physical dimensions of these cards are probably the most important thing to look into when buying them. As a matter of fact, people are more interested in the storage capacity of a memory card and give very little thought to the aspect of compatibility with their devices. As these memory cards differ in size and functionality, a memory card may not pair well with every mobile device on the market. The most popular types of available cards include SD – Secure Digital (SDHC and SDXC that are mainly used for storing photos), Memory Stick (gaming consoles, camcorders and digital cameras), xD (support particular brand's technology), MicroSD (supported by most of the smartphones and tablets), CF – Compact Flash (used in professional cameras) and some relatively new types, such as XQD cards and Wi-Fi-enabled cards. It, therefore, makes sense to look into and understand one's data storage requirements before buying the accessory.
2. Storage Capacity
Storage capacity of the card is one of the most critical and major aspects of a memory card. The storage feature of a memory card is also something that buyers tend to get it wrong, quite often. Buyers often underestimate their storage needs and purchase a small storage capacity card. Sometimes, purchasing a card with a higher storage capacity can also backfire as it might slow down the device performance. Determining the storage size of the memory card should be based on one's audio, video and image storage requirements.
3a. Underestimating Audio Requirements
Electronic devices, especially mobile phones and portable music players, are often crowded with music files. Buyers who underestimate their media storage might regret buying a low-capacity memory card, once they run short of space on their device for storing their favourite songs and videos. An avid music listener should, therefore, sit down and make a rough estimation of the number of audio files that he or she would have on the device at any point in time.
| | | | | | | | |
| --- | --- | --- | --- | --- | --- | --- | --- |
| FORMAT | 512 MB | 1 GB | 2 GB | 4 GB | 8 GB | 16 GB | 32 GB |
| MP3 (256 Kbps) | 60 Songs | 120 Songs | 240 Songs | 480 Songs | 960 Songs | 1920 Songs | 3840 Songs |
3b. Underestimating Image Requirements
Digital cameras, camcorders, and even ultra-modern mobile phones use memory cards to store the images captured by the device. The photo enthusiasts should ascertain their storage needs based on the number of photo files they would most likely have on their device.
| | | | | | | | |
| --- | --- | --- | --- | --- | --- | --- | --- |
| FORMAT | 512 MB | 1 GB | 2 GB | 4 GB | 8 GB | 16 GB | 32 GB |
| 6 MP | 195 Photos | 395 Photos | 730 Photos | 1460 Photos | 2820 Photos | 5840 Photos | 11680 Photos |
| 7 MP | 178 Photos | 340 Photos | 650 Photos | 1300 Photos | 2600 Photos | 5200 Photos | 10400 Photos |
| 8 MP | 160 Photos | 320 Photos | 580 Photos | 1160 Photos | 2320 Photos | 4640 Photos | 9280 Photos |
| 10 MP | 143 Photos | 290 Photos | 440 Photos | 880 Photos | 1760 Photos | 3520 Photos | 7040 Photos |
| 12 MP | 100 Photos | 250 Photos | 340 Photos | 680 Photos | 1360 Photos | 2720 Photos | 5440 Photos |
| 14 MP | 75 Photos | 205 Photos | 260 Photos | 525 Photos | 1050 Photos | 2100 Photos | 4200 Photos |
| 18 MP | 40 Photos | 150 Photos | 154 Photos | 310 Photos | 620 Photos | 1240 Photos | 2840 Photos |
3c. Underestimating Video Requirements
Video files are larger files, and they eat up memory quite easily. A professional photographer or a video enthusiast should preferably use memory cards with maximum storage capacity.
| | | | | | | | |
| --- | --- | --- | --- | --- | --- | --- | --- |
| FORMAT | 512 MB | 1 GB | 2 GB | 4 GB | 8 GB | 16 GB | 32 GB |
| Standard | 20 Mins | 35 mins | 50 Mins | 100 Mins | 3.3 Hrs | 6.7 Hrs | 13.3 Hrs |
| 720p | 10 Mins | 15 Mins | 22 Mins | 45 Mins | 90 Mins | 3 Hrs | 6 Hrs |
| 1080p | 5 Mins | 10 Mins | 20 Mins | 40 Mins | 80 Mins | 2 Hrs | 4 Hrs |
4. Memory Card Speed
The speed of a memory card is the speed with which the data gets transferred from a device to the memory card. The higher the speed, the faster is the data transfer. Many buyers are not aware of the data transfer capabilities of a memory card; they are more inclined towards the storage capacity of the card. Such buyers, as a result, often end up buying poorly performing memory cards. This clearly indicates that the storage capacity, as well as the data transferring performance of a memory card are equally important points of consideration. The memory card package would usually list out the data transfer speed of the card. For instance, the 1X rating on the packaging refers to 150 Kbps.
5. Counterfeit Cards
If a product is popular, it is bound to give rise to its counterfeit cousins. Though there is a specific market segment that buys such fake accessories for their cheap price tag, some unfortunate buyers might end up buying a duplicate or replica memory card for the price of the original. These counterfeit memory cards look pretty similar to the real deal. The similarity ends just with the looks, as the features and performance of the card are no way on par with the original. Moreover, there are no warranty benefits attached to these memory cards, quite understandably so. Buyers who do not want to be deceived by such fake products should always purchase their memory cards from reliable and genuine online stores.
Finding Memory Cards on eBay
eBay is one of the most reliable online sources for buying electronic accessories, such as memory cards. To locate memory card deals, select the Mobile Phones & Communication category under the Electronics & Technology field. To narrow down the option further, the Memory Cards option should be selected from the Mobile Phone Accessories category. The Memory Cards category would display the different kinds of data storage cards available with the online store. Alternatively, buyers can also type 'Memory Cards' in the search bar present at the top of the eBay web page to find their favourite storage cards.
Conclusion
Though there are cloud storage options offered by several mobile equipment manufacturers, it just cannot beat the reliability and security that one gets with memory cards. The utility aspect of a memory card is only as good as the needs of the user. If the memory card does not satisfy or perform as per the storage requirements of an individual, the buyer's lack of knowledge relating to memory cards would have most probably played spoil-sport.