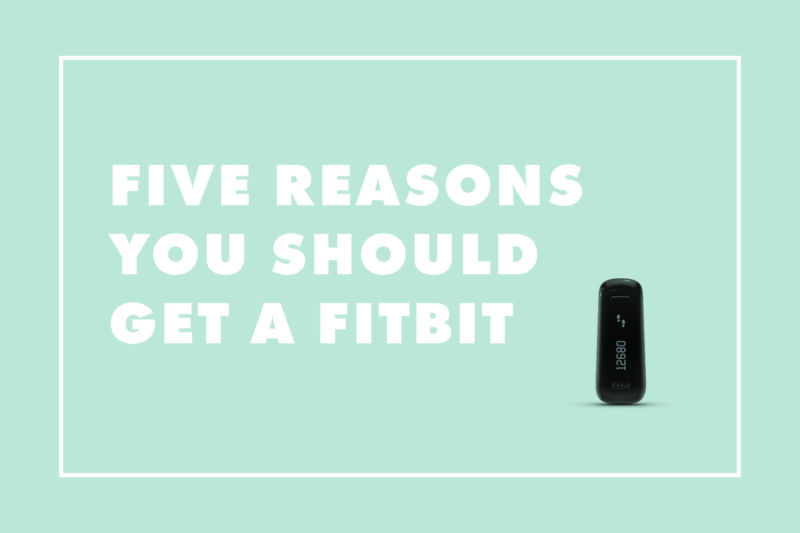 Should I get a
fitbit
? This is the question I was constantly asking myself. A few of my friends had them but I knew I was pretty active – crossfit 4-5 days a week and volleyball 3-4 days. I thought surely I'm getting at least 10k steps a day. I felt as though it was a pretty pricey
pedometer
but I liked the idea behind it. The ability to set goals, log food, compete with friends. Here are five reasons why I'd recommend getting one.
MOTIVATES
When I started tracking I realized though I was "active" I didn't take many steps after working out. As someone who works from home most days I was barely tracking 5,000 steps a day. Seeing the actual count keeps me motivated to take walking breaks.
FRIENDLY COMPETITION
You have the ability to add friends on your fitbit app. You can cheer and taunt your friends for a friendly competition. If you are having problems being motivated perhaps this will push you in the right direction.
SEEING IS BELIEVING
I believe that seeing the numbers on paper really helps you see in a bigger picture how much you're actually stepping and eating. If you see that you had four doughnuts in the last four days you're more likely to cut it out. If you see you're not sleeping well you might be motivated to change that. The fitbit works with a lot of existing apps out there so you can see the results in one place.
CUSTOMISATION
Maybe you're not ready to try and meet the 10,000 step goal, no problem you can change it. You can customise your steps to your own fitness goals. Now that I've had my fitbit for a month I'm challenging myself to take more steps 12,000 a day instead. In addition the fitbit has an alarm you can set to have it vibrate to wake you up!
IT'S FUN
I realise this may be a very subjective response but I've found following friends and staying active has been a lot more exciting with the fitbit. I already love being active but this takes it to a different level. You get badges for completing achievements.
Do you use a pedometer? What are your thoughts?