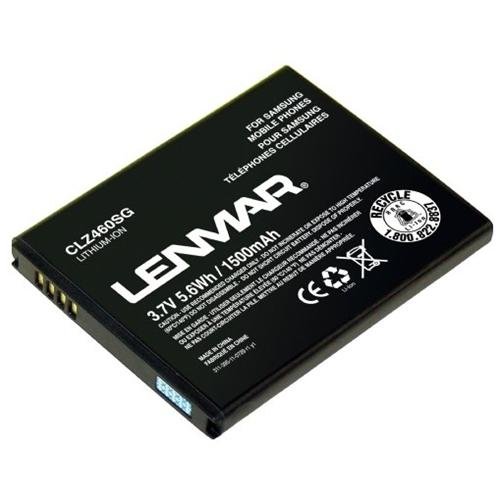 Modern mobile phones are now used for a huge variety of purposes beyond communication. They are portable gaming devices, HD cameras, and mini-computers. Many can download a variety of applications to make them specialised to the users' needs, and they are now completely essential to most people's lives. As a consequence of the inclusion of these additional functions, features, and uses, mobile phone batteries need to be more powerful. When buying mobile phone batteries, therefore, it will be important to consider the type of battery the phone needs, the battery manufacturer, the retailer, the price, and so on.
1. Review the Types of Mobile Phone Batteries
Modern mobile phone batteries use lithium technology in the form of Lithium-Polymer, and Lithium-Ion batteries. Older mobile phone batteries, however, use Nickel Metal Hydride, and Nickel Cadmium batteries. Lithium batteries have higher charge capacities and are capable of being very small. This is particularly the case with Lithium-Polymer batteries that don't require a metal casing. In addition, lithium batteries are not susceptible to the memory effect, which reduces a battery's charge capacity. Nickel batteries, however, are generally used with older and more basic phone models. Nickel Cadmium batteries are, however, largely redundant now. This is because they are toxic, have low charge capacities, and suffer from the memory effect. As such, most older and basic phone models will use Nickel Metal Hydride batteries, which have a 40 per cent higher capacity than Nickel Cadmium batteries, are less susceptible to the memory effect, and are not environmentally harmful. When buying a new battery, it is important to understand which type of battery to shop for. This will depend upon the phone, so making sure that any battery is compatible with the phone is crucial.
2. Official or Third Party Manufacturer?
One of the most important considerations for anyone buying a replacement mobile phone battery will be whether to get a direct replacement from the original manufacturer, or whether to opt for a third party manufacturer. There are very obvious benefits to both, so understanding these will help anyone decide which to go for.
Official Manufacturer
The official manufacturer will be the one who made the original battery. For example, Apple make batteries to fit their iPhones, and Samsung make batteries to fit the various phones that they make. When someone needs a new battery, the safest option is to choose to buy one direct from the manufacturer. These will be guaranteed to be compatible with the phone, will be high quality, and will often come with warranties. They will, however, command higher prices as a result.
Third Party Manufacturer
A third party manufacturer will create a product that mimics the original. For example, a host of companies will design batteries that will fit the iPhone. As such, this gives the consumer a great deal of choice, and in most cases these batteries will offer a comparable level of quality to the original, all at cheaper prices. Buying from third party manufacturers, however, comes with inherent risks. Most prominent amongst these is the fact that sometimes these batteries will not fit the phone, or will cause damage to it by leaking, swelling, or burning out. Even worse, if a phone is damaged by an unofficial battery, it will often void the phone's warranty, if it has one. Consequently, this can be very expensive when replacement phones need to be paid for from of personal funds.
3. Research the Retailer and Product
Anyone who chooses to buy direct from the manufacturer simply needs to purchase the product: no additional research into the retailer and product will be needed as it is simply a direct, like-for-like replacement. However, when buying third party manufactured products, a little research will be needed.
The Retailer
There will be hundreds of retailers out there selling unbranded batteries, so it's important to separate the wheat from the chaff when searching through them. Specifically, it is important to consider delivery times. Most people will not want to wait to receive their new battery, and it may be important to get it quickly to get their phone up and running again. Delivery times may vary from retailer to retailer, as will delivery costs and charges. In addition, always check the retailer's returns policy in case the item arrives damaged, or doesn't turn up at all. Ideally, choose a retailer that will refund or replace the product within a given time period.
The Product
More important, however, is to closely compare a variety of products when searching for unbranded ones. As mentioned, unbranded products come with inherent risks, so checking customer opinion on them is important. This can be done by checking ratings and reading reviews of them. If they are highly rated, there will be little cause to worry. When a battery is getting mixed reviews, however, it is best to avoid it, even if this means spending more money to get a higher quality one. In the end, it may end up being more costly buying a replacement battery that doesn't work effectively, as this will necessitate a further purchase: one that could be avoided by buying a higher quality battery in the first place.
4. The Price of the Battery
Most shoppers have a natural desire to bag a bargain and get the best possible price when buying any type of product or service. When shopping for mobile phone batteries, do not be seduced by price alone. Low prices will often be indicative of poor materials in the manufacturing process, as well as poor quality controls. When a manufacturer can reduce their costs, they can then sell on their products at lower prices. However, low grade batteries may be incompatible with the phone, arrive faulty, leak, burn out quickly, or even cause damage to the phone itself. This can turn out to be expensive, not only because a new battery will need to be bought, but because a new phone may need to be bought as well. Price should, therefore, only be considered as part of a comparison between high quality products. If several comparable products are available, then price can be used to whittle them down.
5. Condition
One final factor to consider will be the condition of the item. It is generally advisable to buy mobile phone batteries as completely brand new, whether buying from an official manufacturer or not. However, there are other options, namely to buy them used, or refurbished. Many refurbished batteries will be more or less brand new, but are often sold at lower prices. When phones are sent back to the network, the batteries will be taken out and replaced. As such, they can then be sold on as Grade A or refurbished, even if they have never been used. Checking with the seller to make sure that the battery is in excellent condition is, therefore, important. Alternatively, used batteries are also possible options. These can be sold by individual sellers at bargain prices, but it is always important to find out about the condition of the battery before considering this option.
Buying Mobile Phone Batteries on eBay
Shopping for new, used, and refurbished batteries is made easy on eBay. Here there will be thousands of listings from thousands of sellers, making it easy to quickly compare and constant them to find the best available options. Using the search function on the homepage makes searching easy: just type in some relevant keywords and the best listings will load up. It is also a good idea to shop by category, especially for those who wish to shop around a bit and get to know the different types of batteries as they do. To achieve this, click on Electronics & Technology on the eBay homepage, following by Mobile & Home Phones. Next, click on Mobile Phone Accessories to list the different categories under this heading. Finally, scroll down the list on the left to find the accessory category marked Batteries and click on it. Now it is simply a case of playing around with the different search features to find appropriate options. So, click on the tabs on the left under compatible brand, brand, and condition, and relevant listings will load. Look through them and compare the different options available, paying particular attention to compatibility, price, seller ratings, and so on.
Conclusion
Any phone battery needs to be of a high quality. This is not only important to ensure that it stays charged for longer, and has a greater lifespan, but also to ensure that it doesn't leak, swell, burn out, or cause damage to the phone itself. Such issues are more common with cheap unbranded batteries, so try to steer clear of these if possible: this can be done through sufficient research of both sellers and products.