This is a simple guide to buying Flash Memory Cards for your device, be it a Digital Camera, Mobile Phone, PDA etc. These cards are designed to give additional storage space or memory to that already included in your device. For instance, if your Digital Camera has internal storage capacity of 16mb, then the insertion of a Flash Memory Card into the card slot will add storage space up to the capacity of the card. So if your device uses Secure Digital (SD) cards, then a 256mb card will add 256mb of storage space, giving you a total of 272mb.
The Flash memory technolgy used in these cards allows for the storage of data on a non-volatile basis, i.e. when the card is removed from your device, all the data stored on the card stays and is retained. All power used to run the card, is supplied by the device being used, e.g. the Digital Camera. MP3 player, PDA, mobile phone, Sat Nav etc. (also special "Gaming" cards, suitable for use with PSP's)
The card behaves just like a Hard Disk as used on your PC. Modern operating systems used by PC's & Macs (Win98 SE, Me, 2000, XP, Vista, Windows 7, or Mac OS8.xx & above) automatically recognise the card when it is plugged into a card reader connected to your computer. This recognition is usually in the form of a "removable drive", which can be read just like a floppy disk or your PC Hard Drive.
Since their introduction, the speed, capacity and capabilities of both the Flash cards and the devices in which they are used, so that these days, 1GB is a pretty standard for storage. Most devices now accept the High Capacity (HC) cards of 4, 8, 16, 32 and 64GB. Take care however before investing in any card above 2GB capacity, that the device you intend to use it in can actually take such a card. With regards to speed, this is very important where digital photography and video is concerned. Some cards (SD in particular) now have 'Class' identification, usually rated from 2 to 10. A card with a Class 10 ID will accept very high read/write speeds, which for digital cameras means fast setup times, fast processing of the image as taken and fast recovery, so that the next shot can be composed and taken within a split second - vital for moving images such as in sports photography. Some of the speed elements will be dealt with by the digital camera's internal components but a fast acting camera will be restricted by the speed of the card in use.
Files can be read, transferred, saved and modified by software on your desktop or laptop PC or Mac, either through a card reader or directly via a cable link from your device (See your device
User Manual
for more precise details).
There a several types of Memory Card available and even within some types, a variation in physical size, to fit into Mobile Phones, MP3 players and PDA's etc. However, the type that you buy will depend on what fornat your device uses. This will usually be clear in your device's
User Manual.
The main Types are:
Compact Flash (Type I and II)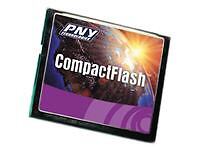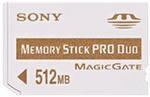 Multimedia (MMC)

- These are now quite commonly used in mobile phones which have MP3 players, cameras and the like included as one or more of their features, These are usually of

reduced size (RS-MMC)

and come complete with an adapter, so that the card can be used in devices that only accept standard size cards.
Smartmedia (SM)

- this is one of the older formats now available and used by early devices.


Secure Digital (SD) -
this is one of the most popular types in use by a wide range of manufacturer's devices and is available in capacities up to 64GB, with 128 and 256GB on the way for 'Netbook' PC's There are also SD cards available in mini and micro format, used in Internet 'WiFi dongles', mobile phones and other miniature devices now available.
xD - This type is used almost exclusively by

Fuji

and

Olympus,

rarely by anyone else.

Capacities range from a lowly 32mb to as much as 32GB (the size of a small Hard Drive!).
You will find many of these available for sale in the eBay auctions.