The expert tips in this bitesize guide will provide you with the knowledge needed to spot fake match worn / match issue proclaimed items on eBay and the bogus sellers of these items.
Match Worn Or Match Issue?
There are two main types of football professional player issue items. Match Worn and Match Issue / Match Prepared.
Match Worn items are shirts, shorts, socks, boots, gloves, balls that were actually used / worn in a game. These items conform to relevant match specifications to professional or international level and usually fetch more at auction.
There is only one way to be certain that a shirt has been match worn and that is if the player when walking off the pitch hands it over to you there and then in person. The reason for this is that most players are given more than one shirt for each match, some players are even given up to 4. This is because shirts may be ripped or otherwise damaged during a game. Some players just like to change their shirts at half time, however, most don't, so there is usually a lot of un-worn shirts at the end of a game that don't even get out of the kitbag.
In saying this, some players do just leave match worn shirts on the dressing room floor because they don't want the shirt. This could be for one of many reasons, perhaps the player doesn't need the shirt as part of their collection or it is not a high enough profile player, smells too bad or is damaged. These shirts are usually disposed of by the kit manager.
Sometimes an item can be confirmed as being match worn if the details of the game the shirt / item was used / worn in can be confirmed. Sometimes you know a shirt is match worn but cannot confirm the exact details of the match it was worn in and so it is stated as being Match Worn In That Season.
If a shirt cannot be confirmed as being match worn then it is match issue / match prepared. It is wrong to say it is match worn if it cannot be confirmed as match worn items are more valuable.
Match issue / match prepared are items made to relevant match specifications to professional or international level. These are the items that don't make it out of the kitbag during a game.
Professional Player Issue Shirts Meet Certain Match Specifications
Do not confuse professional player shirts with replica shirts - replica shirts are sold in sports shops to the general public. Professional shirts are the actual shirts worn by the players on the pitch during a match. Match Worn shirts are the shirts 'right off the player's back'.
There are actually set regulations regarding the sizing of lettering, numbering, badges and sponsor logos on these shirts. These are rather complicated because there are various specifications regarding sizing of numbers, player lettering and badges and they differ from each country and each event i.e domestic games to international games.
Basically, a professional player issue shirt is very different to a ordinary replica purchased in a retail shop. This is for several reasons. Professional issue items are specifically made for a team and sometimes specifically individually for each player, whereas replica items are made for the general public. For example, if it was an English Premiership game then the shirt will have an English Premiership Badge on it (see below).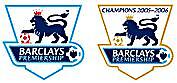 There may be differences in the orgin and manufacture of these shirts. Replicas may be produced in another country to professional issue items. The stitching and labeling can be different, more advanced and stronger on the professional issue. Additional and sometimes different material may be used in the production of professional issue clothing also.
Although most shirts have some differences, for example, larger numbers, letters and arm patches made by Chris Kay and not available from high street shops, it is a a myth that all match worn player shirts are different to replicas, sometimes the players will wear a replica made up from the club shop.
Beware Of Far East Copies
Alot of high profile original match worn shirts are being copied in far east countries and being sold within the UK as the genuine article.
These fake shirts have either been doctored from a replica shirt or the complete shirt has been made up from scratch. In the far east, production and labour costs are very low indeed and this makes this sort of practice very worth while.
It is a myth that these con-men cannot get hold of the larger numbers, patches and letters that meet shirt match specifications. These fraudsters will go as far as either importing them from Chris Kay or even making them up themselves.
Sometimes these fakes are so good that they can easily pass as the genuine article when backed by the correct match details.
It is worth checking more specific shirt details such as how it was obtained, sizing, lettering, material and the origin on the label.
Try to find a picture of the player wearing that shirt to as nearest to the date of the shirt i.e season of shirt. This will give you some idea as to what the shirt should look like and will help you spot any indescrepencies in the far east copy.
How To Spot Any Indescrepencies In The Match Details Provided By Sellers
It is important that you check the match details provided by the seller yourself, don't just take their word for it. It is usually very easy to spot fakes just by the match details fraudulent sellers provide. Below, we have noted some things that you should look out for when inspecting match details for a match worn shirt:
Player Names on the back of shirts were only introduced after season 1992-1993. This was for better identification of players after big sponsorship from TV / BSBSky. So if you see a shirt with a players name on the back, Cantona for example, and the shirt is from an earlier year, then it is likely to be a counterfeit.
If it was a cup game that the shirt was worn in, did they have embroidary on the shirt with match details like internationals. If you look at the shirts worn by England players in 2006 / 07 international games you will notice match details have actually been stitched into the shirt.
Some shirts also differ depending on the game they were used in. For example, Aston Villa had special Inter Toto shirts made up where no player names were issued to the back.
It probably goes without saying to check that the player actually played in the game that the "match worn" shirt is from. If not, then the item is not match worn, it is match issue, but at this stage if the seller has already lied about its status then it is probably an all-together fake.
Also, check details of the game the shirt was supposedly worn in to see if you can get pictures of the player wearing that shirt. The seller, not realising, may be selling a long sleeve shirt whereas in reality the player wore a short sleeve shirt in both halves. You can find pictures of players in various games by searching Getty Images.
* eBay policy prevents us from providing links to sites outside of eBay in this guide but you can find any websites mentioned here by searching Google.
Spotting Bogus Sellers
The thing that all fraudsters have in common is that they will only sell the high profile players. This is amusing in itself. If they were genuine then surely they would also have some low profile players for sale. This is particularly true for match worn shirts because it is the only way for kit managers to get rid of the shirts that are not worth anything, by bundling them with the high profile ones.
Check the sellers previous sales, it is tough enough to get one match worn Beckham shirt (for example) let alone three. If they are consistenly listing such high-profile names then they are likely fake.
Something else to note is that almost all kit managers wash the shirts that are exchanged, the reason for this is that player worn shirts may be dirty, have been thrown around the dressing room floor, have sweat, bacteria etc on them and are simply not hygenic for storage in their 'original' condition. So if a seller tells you that a shirt was obtained from a kit man / kit manager and the shirt is sold as unwashed, it should be treated as suspect.
Know The Player
Knowing the player who's match worn shirt / item you are purchasing is critical.
Certain players are known for redesigning their own shirts and other parts of their kit such as their boots. David Beckham for example wears two different sized boots and likes to remove the inner lining on his shirts.
Some players like to change either their shirts, socks or shorts during half-time so that they are wearing a clean set during the second half.
Some players like to cut the tongues off their football boots. Others will not wear a new set of boots until the season finishes, this is partly due to superstition but also some say a boot doesn't 'break in' until 10 games into a season.
Football players are also aware of how valuable match worn shirts can become. This has become public knowledge with the publicity surrounding auction prices for Geoff Hurst and Pele shirts. Football stars collect player shirts for themselves and friends and family. We have been told several times when we have asked for a shirt at the end of a game that the shirt is for another player. David Beckham for example collects football shirts. So match worn shirts are becoming quite difficult to obtain, particularly those of high profile players. These are often saved and used for charity auctions where they help raise alot of money for charity. Jamie Oliver for example, paid 5 figures for David Beckham's football boots during Beckham's Charity Auction.
Know The Club
Knowing the club is also useful especially when asking questions about the origin of a shirt.
Shirts and boots are sponsored throughout the season by sponsors at the club, so sometimes sponsors get the shirts and boots at the end of the season. This is not so true for match worn items as it is for match issued items.
Some clubs sell off items through the club shop such as Aston Villa. Others like Chelsea and Bolton sell items through their official website and official club auctions (not eBay).
Obviously alot of shirts also come through the 'back door' of clubs via staff, kit managers and player-to-player swaps so don't feel that if your item did not come from an official source that it is not authentic. However, we do recommend that you request some solid evidence supporting the origin and claim that it is match worn be provided with the shirt.
Research The Game
It is more often than not worthwhile researching the actual game that the match worn shirt is from. You may be suprised to learn that even with all the money spent by clubs, sometimes they still manage to cock-up the shirts. Sometimes player names are spelt wrong or even the club's name is spelt wrong. And errors like this happen at all levels of the game, even the Premiership.
Manchester United for example messed up Michael Carrick's debut shirt. Although no-one noticed, the shirt actually had a crooked AIG sponsors logo. This is clearly visible if you look at scans of TV shots from the game as seen below.
Do not be put off from purchasing items like this, often faults like this add to an items uniqueness and increases its value. The opposite of this is true for player autographs which actually usually lower the value of a match worn item as collectors generally prefer to purchase un-signed items.
After Sale Inspection
Once you have purchased and recieved your item it is essential that you check certain details for authenticity.
To identify a match worn shirt, the shirt may have bobbles (from general wear and tear), small tears (from fouls and other physical interaction with other players), dirt, grass stains or even colour run (due to washing).
It is important to remember that a professional player issue shirt may have been worn in several football matches and not just one. Depending on the club and manufacturer, some clubs are only issued so many shirts a season.
Football shirts are usually washed together by mass laundry by the majority of football clubs. This is particularly true for teams such as Coventry City, Aston Villa and West Ham United. Because Player Names and Player Squad Numbers are in white felt, then depending on the season and whether, the darker colour from the shirt may dye the white felt on the number / name giving the felt a distinctive discolouration. Certain clubs have shirts dry laundered, these are the wealthy clubs where players demand soft, perfumed smelling shirts.

Check badges for sizing. Chris Kay, an official licensee of The FA is the 'Official Supplier of Letters and Numbers and Sleeve Badges for the F.A. Premier League Match Kit and the England Football Team'. Chris Kay International also supplies badges for other teams all over the world, for example, Real Madrid. You can visit Chris Kay on the internet to compare the size of the badge(s) on your shirt with the actual true sizes they use. If your item is authentic, the badge sizes should match up exactly.
Pictures Of Authentic Match Worn Memorabilia
To give you some idea as to what authentic certified match worn football memorabilia should look like, we have included some pictures of a small selection of our private match-worn collection below:
* Please no purchase inquiries regarding these items. They are from our private collection and at the moment are not for sale. Only a very significant offer would tempt us to part with these items.
A Final Word
Thank you for taking the time to read this guide. If the information and tips in this guide have helped you then please rate it as useful, it will help others find it and hopefully prevent people from unwittingly buying counterfeit match-worn / match issue football memorabilia.
Good Luck! And please remember to exercise caution when buying any piece of football memorabilia.