Forex Rates Foreign Exchange on eBay Payments Credit Cards PayPal
An extra, hidden cost of buying or selling on eBay is the cost of foreign exchange transactions.
Some eBay sellers will only ship within their own country, and this avoids many problems, including accepting foreign cheques, and also dealing with foreign languages.
Other eBayers are prepared to ship internationally, but this does require a little more work and research, and brings added costs and risks.
Please spare two seconds to click the YES link at the end of this page if you find our guide interesting, useful, or informative. It make all our effort feel worthwhile, thanks.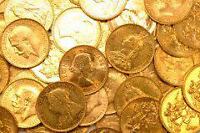 Eurozone
Within the eurozone of the EU, the various governments have put pressure on banks to bring down charges for handling cheques from other eurozone countries. This is obviously beneficial for buyers and sellers in the eurozone.
Accepting foreign cheques can be quite expensive. Typically, it can cost about £10 per cheque to negotiate of collect a foreign cheque. Each bank in each country seems to have its own scale of charges, and often it needs time spent in discussion with your bank to decide the best way. Some banks have lower, concessionary rates for smaller cheques. It is beyond the scope of this guide to produce a matrix of charges of different banks in different countries.
Collection or Negotiation
There are two different methods your bank can use to clear you foreign cheque, these are;
(1) Collection
Your bank sends your cheque off, via its agent, or several agents, to the bank on which it is drawn. After a period of time, the cheque is credited to your account. There may still be recourse, even after a considerable time (six months is not impossible). Although it is often reasonable to assume the cheque has cleared after a few weeks, or a period advised by your bank, it is not normal to receive any assurance or guarantee from your bank that the cheque has actually cleared, and that there is no longer any recourse.
Recourse means that if the cheque is returned unpaid for any reason, that the bank will debit the proceeds from your account.
(2) Negotiation
Your bank "sells" your cheque to another bank who handle bulk clearings, and credits your account with the proceeds. There is still a possibility of recourse as above.
Foreign Exchange Rates
The other part of the problem is that, for any cheque, or other payment, in a foreign currency, is that you will usually need to convert it into your own currency, and this costs money, as all banks and bureaux de change exist to make a profit. If you receive cash in a currency which you can use on holiday, or spend on other purchases, then you may not need to exchange it, but most sellers will want to change it into their own currency.
For most consumer transactions, most banks charge about 4% to 5% to exchange one currency for another. Some bureaux de change charge as much as 10% especially the ones at airports, who are paying high rents and have a near captive market. We do not know how people can allow themselves to pay this kind of charge, it is a complete rip-off. Check it out for yourself. One simple way to compare is to take the buy and sell rates quoted for any currency pair, say pounds sterling and dollars, and divide one by the other. This will give you a total "turn", the profit or charge made to exchange one for other will be about half the "turn".
Every time we are waiting about at an airport, we go and check a few of the exchange rates at one or more of the exchange booths. There is usually a queue of people, often changing several hundred (or more) pounds / dollars, and paying or losing about 10% on the deal. It strikes us as crazy! A customer who would sit down with a calculator to work out the "spread" on a krugerrand or sovereign, will happily give away megabucks whenever they change money.
Your bank or credit card company will normally make the foreign exchange transaction for you, without any intervention on your part. Although some banks charge reasonable rates, these are still usually at least 4% to 5%, and you do not get any choice. Some companies may charge much more.
Card Merchants
Most merchants (traders) who have a credit card accepting facility are only set up to accept payments in their own currency. Each extra currency may require any extra machine or account, and there is usually a monthly service fee for the account facility. A foreign currency card account may also require a matching foreign currency bank account to accompany it. This may also carry a monthly fee, and adds to accounting complexity.
Our company, for example, have account in euros and US dollars, and have discussed card facilities in the same currencies, but cost and complexity of operating them was excessive.
Online payment processing attract extra charges over and above those for normal card payments.
Our Company
As we have considerable experience in accepting foreign payments, our experience and policy is worth discussing, as an example. Other eBay members will each operate in a different manner.
As we have already stated, we operate two foreign currency accounts, one in US dollars, and one in euros. These help when we accept dollar cheques and euro cheques. One unexpected feature was that we can only bank into our euro account, cheques from one single country at a time. These means that we have to collect enough cheques from each member state to make it worthwhile banking them. This is undoubtedly a by product of us being located in the UK rather than in one of the eurozone countries. It also increase the risk of a cheque getting bounced after we have supplied the goods, and held the cheque awaiting a worthwhile number to bank.
We also accept payment in cash in a number of major currencies, including sterling of course, US dollars, euros, and Swiss francs. When we accept foreign payments, we charge about 1% to cover our exchange rate risks and costs, which is a far better rate than most consumers can get from their own or other banks. We cannot use our foreign currency accounts to pay in or draw our cash, so when we get a surplus, we have to try to get rid of them. As a result, we have for some time been offering foreign exchange dealing, and for this we normally charge 2%, for transactions over £100, which again is extremely competitive when compared with most banks and exchange bureaus.
PayPal
PayPal is owned by eBay, so eBay try to push it whenever possible. The charges for accepting PayPal are usually at least as high, and usually, higher than for credit cards. PayPal have been prosecuted, found guilty, and fined a substantial amount by the New York Attorney General, for falsely stating that it was as safe as credit cards, which it is not. Many companies prefer not to accept it, and our company is amongst these. As we sell a lot of high price, low margin items, such as gold bullion, we rarely accept credit cards, and only reluctantly, and at a surcharge. eBay do not permit vendors to pass on the high PayPal costs, and this is one factor in our decision not to accept it.
There are very many eBay guides relating bad experiences with PayPal, including chargebacks.
About the Author
Lawrence Chard is a director of Chard Coins of Blackpool, England, and has over 42 years experience in numismatic and bullion coins.
Chard have maintained a dealing service for both collectors and investors in bullion and numismatic coins. During the period from 1965 to 1971, we were one of only a small number of dealers who were granted a dealers licence.
Copyright
All our images and text are copyright.
Was This Guide Useful?
If you found this guide interesting, informative or useful, please spare few seconds of your time to vote for it by clicking on the "Yes" button below, thanks.
Other Guides
You may be interested in viewing our other guides:-
Mints & Mintmarks on Gold Sovereigns - All Seven Mints

How to Photograph Coins - Advice, hints, tips & more...
1780 Maria Theresa Silver Thaler Restrike Trade Coin

Krugerrand - One Ounce Investment Gold Coin

Buffalo - 9999 Fine Gold US Bullion Coin - 24 Karat Au

Pink Diamonds - One of Nature's Rarest Gemstones
Sniping - Is It Good Strategy or Tactics for Winning eBay Auctions?
£2 Two Pound Coins Queen with Necklace Rumour & Facts

Winning Auctions - Or Spending Money?
CGT Capital Gains Tax Exemption on Gold Sovereigns Britannias UK Coins

Definition of Investment - VAT Exempt (Tax Free) in UK & EU

Second Chance Offers on eBay - Should You Use Them?
Spellings - Is Good Spelling Important - A Few Howlers

Famous People (Celebrities) Who Collected Coins

Heads Upside Down on Coins - Medal & Coin Alignment

Identifying Coins, A Brief Guide to Help Identify Coins

BNTA - The British Numismatic Trade Association

Gold Coins Which Are Not Gold - Including German & € Euros

Postage Packing Shipping Insurance Charges - Fair or Excessive?
The Difference Between Proof and Uncirculated Coins
London Gold Fixing Price

Gold Bullion Bars For Investment

Author & Copyright Notice
This page was written by Lawrence Chard of Chard Coins, and is extracted from our "Gold Sovereigns" website. We hope you find this page useful and informative, please feel free to use the information we have provided, but please note we retain copyright on all contents including both textual content and images. Please do not copy our text or images without our prior written permission.