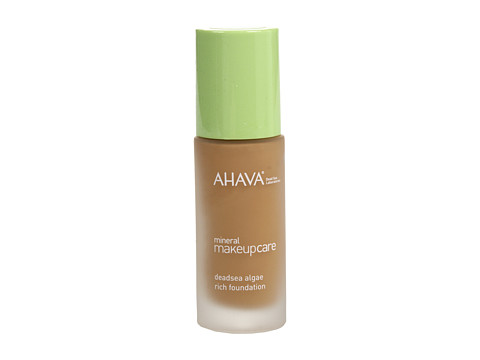 Foundation is an important part of the modern day beauty regime. Wearing foundation has multiple benefits, depending on the type of product purchased, including providing a more even skin tone, and concealing unwanted blemishes and patches of redness. Foundation comes in many different formulations, including oil based and silicone based. It is also available in several different mediums, such as liquid, cream, stick, and powder. Foundation can be purchased across a large budget range, from low price own brand foundations to high-end designer products. When purchasing foundation, buyers must make sure that they choose a type that matches their skin tone and has a formulation that provides the best results.
Foundation can be bought from make-up boutiques, department stores, chemists, and online at eBay. eBay offers a wide selection of foundations for all skin types, at excellent prices, ensuring that buyers get the foundation that best suits their skin and their additional requirements.
Types of Foundation
A foundation should always be chosen in accordance with the skin type, skin tone, and the amount of coverage required. Many foundations have added benefits such as mattifying or moisturising properties, and many also contains a sunscreen in varying sun protection factors (SPFs). Foundations are available in different mediums, such as liquid, cream, stick, and powder. Each type has its own advantages and disadvantages, which buyers should weigh up to ensure that they choose the right product.
Liquid Foundation
Liquid foundation usually comes in a bottle or a tube, and is applied using the fingertips, a damp make-up sponge, or a brush: using a damp make-up sponge provides the smoothest results. Liquid foundation is relatively easy to apply, but care should be taken not to use too much at a time, as a little goes an incredibly long way. Applying too much liquid foundation results in an unrealistic, pancake effect. When buying liquid foundation, there are also choices to be made according to skin tone, the inclusion and rating of a sunscreen, and whether the product is suited to dry, normal, oily, or mature skin.
As there are so many varieties of liquid foundation to choose from, it is reasonably easy to find one that is suited to any skin type and buyer preference. One major disadvantage of using liquid foundation is that it can leave a film on the skin when perspiring.
Cream Foundation
Cream foundation usually comes in a tube and is considerably thicker than liquid formulations. Cream foundation can be applied using the fingertips or a make-up sponge. It usually looks best when it is set with either a compressed or a loose powder. This type of foundation can leave the skin with an unnatural shiny, unfinished appearance if powder is not applied over the top. Like liquid foundation, a little cream foundation goes a long way, so err on the side of caution and use a small amount to begin with and work round the face thoroughly before adding more.
As with liquid foundation, cream foundation can glisten and cause a film to appear when the wearer begins to perspire, even when used in conjunction with a powder. It is possible to add extra layers of powder throughout the day, if necessary, but this can cause the foundation to develop a pancake effect that is not desirable. A simple cream foundation is best suited to drier skin types as it gives a pleasing sheen to the skin that is not achievable with other types of foundation.
Cream-to-powder formulations are now available, which promise to dry with a powder finish without the need to add an additional layer of powder.
Stick Foundation
Foundations are also available in stick form, much like a lipstick, but larger. As the stick has to be solid, the formulation is denser and can be more cake-like than liquid or cream foundations. Due to the thicker consistency, stick foundation is often used as a concealer to hide blemishes. It provides thick coverage, so is best suited for wearers who like to look made-up. A powder is required to set a stick foundation.
Mousse Foundation
Mousse foundation is a relatively new addition to the market. It consists of a whipped formulation that is light and easy to apply. Some products also need powder to set them after application, but there are mousse foundations that produce a powder finish without a separated powder product. It is very easy to layer mousse foundation due to its light consistency, which means that the level of coverage can vary, but it does not usually look like pancake make-up. Mousse foundation is well suited to all skin types, but is particularly good for drier skin.
Powder Foundation
Foundations are available in a pressed compact form, similar to traditional pressed powder, but containing more pigment. This property provides a far better, more even coverage than just using standard powder alone. Powder foundation acts as a foundation and a powder in one. It is very wearable and easy to apply. Powder foundation can be applied with a powder puff, a dry sponge, or with a damp sponge when more coverage is required. It are better suited to oily or combination skin types as dry or flaky skin can be emphasised by the powder finish, rather than evened out or concealed.
Formulations for Foundation Bases
A foundation base is the ingredient used as the base for the rest of the product. These bases include oil, powder, mineral, and silicone. The foundation base type is an important distinction because different bases provide better results for some skin types, while performing poorly with others.
Oil Based Foundations
Oil based foundations are available as both liquid and cream formulations. The base is an oil with an added pigment to provide colour and coverage. Due to the oil base, they are best suited to drier skins as they can provide much needed moisture. However, they are not suited to oily skin types, as they create a glossy, shiny look.
Powder Based Foundations
Powder based foundations usually have talcum powder as their base with added pigment, emollients, and binding agents. These are usually suited to oily or combination skin types, as they prevent the oils in the skin from creating a shiny film. This type of foundation base is not suited to dry skin types as it highlights areas of dry, flaky skin.
Mineral Based Foundations
Mineral based foundations were originally only available as loose powders, but can now be found in compressed powder and cream forms. Mineral based foundations have fewer ingredients, so are a good choice for sensitive skin, as they are less prone to causing an allergic reaction. They are also well suited to normal to oily skin. When used on dry skin, mineral based foundations can cause extra dryness.
Water Based Foundations
Water based foundations contain emulsifiers that can blend oil and water, meaning that a creamy, but natural finish is achieved. Water based foundations are best suited to oily or combination skin. This is because the water base provides a natural look, without a shiny film.
Silicone Based Foundations
Silicone based foundations use either silicone or silicone blended with water as their base ingredient. The use of silicone means that the product slides onto the skin easily, and leaves a satin finish. Due to the formulation of silicone based foundations, they are far less likely to change colour, and they are also favoured because they are long-lasting compared to many other types.
Foundation Bases for Each Skin Type
Using an appropriate foundation base for the wearer's skin type is the way to achieve the best results. Therefore matching the skin type to the foundation base is important. The table below provides buyers with a simple method of selecting the most appropriate foundation base for their skin type.
Type of Foundation Base

Appropriate Skin Types

Oil

Dry

Combination

Mature

Powder

Normal

Oily

Combination

Mineral

Normal

Oily

Water

Oily

Combination

Silicone

Normal

Oily

Combination

Dry

Mature
Using the table above helps buyers to select a foundation base to match their skin type. Selecting a base that suits the skin type is equally as important as selecting a colour to match the buyer's skin tone.
How to Buy Foundation on eBay
Typing in a simple search from the eBay home page provides a multitude of results, for example, "liquid foundation". If the buyer has a preference for a foundation brand, then including this in the search terms reduces the number of irrelevant results. Other information to refine the search includes foundation colour, and additional features, such as sun protection factor, and the foundation base ingredient. Buyers can further restrict their search results by setting minimum and maximum price parameters, and by choosing to view either new or used items only.
Seller Feedback
Buyers should make sure that they select a reputable seller before they commit to purchasing their chosen foundation. This is accomplished by checking the feedback score of the seller. Feedback is information left by other buyers, and provides valuable details about the quality of the items purchased, how quickly they arrived, the communication of the seller, and the overall transaction experience. The higher the percentage of positive feedback, the better reputation the seller has.
Conclusion
Choosing the right foundation requires a little bit of research as many foundations are advertised as being suited to all skin types, but do not work well for everyone. The formulation medium, such as liquid, cream, mousse, or powder, is an important factor when deciding which foundation to choose. For example, powder foundation works well with oily skin, but does not give a desirable finish for dry skin types. The base ingredient is also a deciding factor, as some foundation bases are more suited to specific skin types. For example, oil based foundations that are well suited to dry skin do not work as well with oily skin.
Before buyers purchase foundation, they should consider their skin type carefully, and the look that they want to achieve with their product. Some foundations provide a very natural look, while others provide a more made-up appearance. All types of foundation can be found on eBay, including offerings from popular brands in a variety of bases and colours.