Fred Perry produce authentic British street fashion. They blend casual street style with sportswear and therefore the attire is comfortable, yet stylish. The worldwide brand started with an idea of a sweatband that tennis players everywhere adopted, but today you can buy all kinds of Fred Perry attire.
Fred Perry Cotton Pique Shirt

The most iconic clothing item from Fred Perry is the classic cotton pique shirt. This has been a favourite item for many subcultures, such as soul boys, skinheads, mods, and Britpop. The shirt has a simple design with one-tone background and contrasting stripes at the sleeves and collar. The polo shirt features three buttons in the front and the famous laurel wreath logo on the left.
Other Fred Perry Items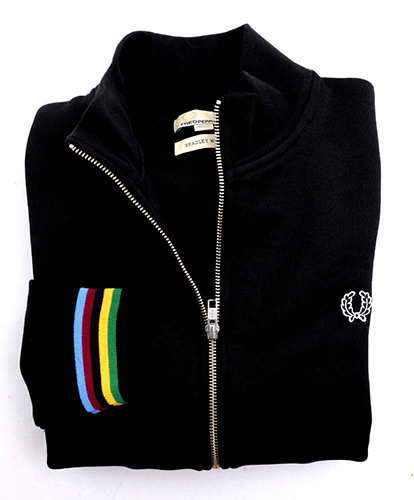 The selection of Fred Perry items has something for everyone. The clothing line includes products for men, women, and kids, including coats, jackets, shirts, shorts, knitwear, T-shirts, trousers, woven shirts, sweats, and dresses. The accessories range brings you bags, hats, belts, wallets, socks, purses, and scarves. The footwear products include casual, tennis, classic, court, and heritage shoes.
Fred Perry Collections
All the Fred Perry items belong to certain collections that change over time as fashion transforms. Men can choose items from the Bradley Wiggins collection, reflecting the essence of man or the classic Drakes collection with prints from the Drake's London factory archive. There is also the Southsea Deckchairs collection that gets its inspiration from the striped deckchair, so it includes wooden buttons, reverse fabric, and reinforced sail stitches. The Deckchairs collection also includes clothing for women. Other women's collections include the Amy Winehouse Foundation collection of funky clothes. The collection also works to prevent the effects of drug and alcohol misuse on young people. There is also the Women's Acid Brights collection of vivid and vibrant colours. In addition, the Re-issues collection brings back old classics for everyone. Footwear and accessories divide into Authentic and Laurel Wreath collections.
Fred Perry Sizing
The sizes for men and women use different scales. To check your size for Fred Perry clothes, start with measuring the bust or chest and waist.
| | | | | | | |
| --- | --- | --- | --- | --- | --- | --- |
| Men's Size | 36 | 38 | 40 | 42 | 44 | 46 |
| Chest (cm) | 92 | 97 | 102 | 107 | 112 | 117 |
| Waist (cm) | 76 | 81 | 86 | 91 | 96 | 101 |
However, men's sizes could also be in the letter format, such as S, M, and L. Women's sizes follow the UK sizing standards and format. Remember that the exact garment measurements depend on the fit and style of each piece.