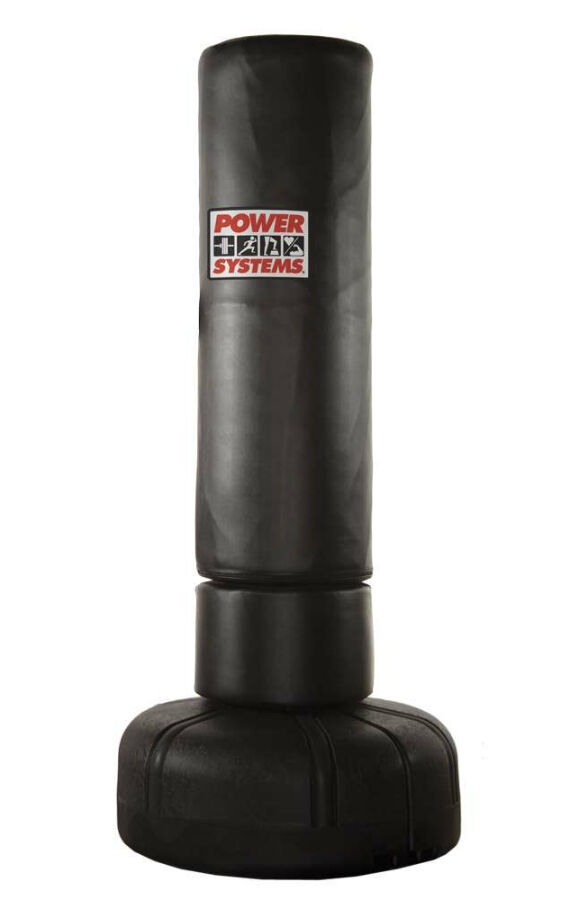 It is no surprise that health and fitness has become a hot-topic in the 21st century. Everyone is looking for the next fad and quick fix that will help them get back in shape. In the 1960s and 1970s one of these trends hit the mainstream and it has been a relevant training technique ever since. Boxing and other combat sports are now key elements of any and every gym training routine.
Those new to boxing as a fitness regime may not be comfortable affixing a hanging punching bag in their home, but that shouldn't put people off. Shoppers can now look at buying a freestanding model that makes the fitness activity accessible to all. When it comes to gym equipment there is no resource more valuable than eBay, as they provide freestanding punching bags at unbeatable prices.
Why Choose a Freestanding Punching Bag?
The structure of a home can be fragile and it isn't worth putting the wall or ceiling at risk by installing a hanging punching bag. Thankfully, in order to partake in combat sports training there is an alternative to the classic punching bag setup. Freestanding punching bags are the way forward. They allow people to take on the rigors of a full boxing training regime, without the hassle or worry that a hanging punching bag presents.
It is rooted to the floor with a weighted base.
Weighs upwards of 180lbs.
Built for homes that aren't suitable for a hanging punching bag.
Isn't as tall as a hanging punching bag but tends to be wider.
Better suited for kick boxers, as it is situated at a more suitable height for feet use.
Comes with fully adjustable height settings.
They aren't built to withstand extreme force and hitting it too hard will actually move it.
Storage is simple, as a freestanding unit can be put away after use.
Versatile in shape, as shoppers can get freestanding bags shaped like a human, this means accuracy training is possible.
Weight
The key part of boxing training is the punching bag used, but it is only useful if the bag reacts in the correct way to suit your training style. It needs to have the right sway and resistance in order to keep the user on their toes.
Swing, Sway and Resistance
Freestanding punching bags are positioned on a metal pole, which replicates the same movement that a chain provides for a hanging punching bag. It means that the punching bag will move on impact and rebound if necessary. The resistance factor is what is required to absorb punishment, and return the punching bag to its original shape, following a heavy blow.
Resistance is hard to measure, but each brand and style of punching bag will have their own system for it.
Swing and sway in punching bags is what keeps the user active and alert.
Heavy force shifts the punching bag and its movements are then hard to predict, which means continued use requires smart footwork.
Everyone's punch accuracy and power is different. Such element should be taken into consideration when weighing up swing and resistance qualities in a freestanding punching bag.
Some users will find excessive swing hard to manage, while not enough will make the fitness regime monotonous to others.
Injuries and Potential Hazards
It is obvious but it still needs stating, combat sport related fitness can be dangerous. Punching bags are no exception, and can be harmful if used incorrectly. Don't take safety lightly and consider the following when using one as a fitness tool:
The bag should always be lighter than the person using it.
Don't strike the punching bag with bare skin, as it can cause cuts and burns.
Those who deliver strong punches need a bag that is weighted appropriately.
If you can't generate much power in your punch something lighter will be more suitable.
Before using a freestanding punching bag stretch and warm up, this will reduce the risk of muscle injuries occurring.
The luxury of freestanding equipment is that it can be placed anywhere. But always take care when moving it and keep it clear of walls and other gym equipment.
Covering
Even though it isn't the first feature that jumps out when shopping for a freestanding punching bag, it is still one that carries importance. The covering material holds in the bag's filler and can be made out of varying types of fabric.
| Covering | Description |
| --- | --- |
| Vinyl | Affordable and flexible, but not without faults. Vinyl can be rough to the touch and has the ability to both tear and rip gloves and kick pads. |
| Canvas | The most popular option due to its look and features. The only downside is that it isn't the most durable freestanding punching bag material. |
| Leather | Leather punching bags are the most cosmetically appealing. They offer an added sense of cushion, but wear out quickly. Punching bags that have a leather covering are also the most expensive available. |
Filler
The key element of every freestanding punching bag is its filler. It's what absorbs the impact and helps it hold its shape. There are three types of filler available, all of which have their own different attributes.
| Filler | Description |
| --- | --- |
| Hard Fibre | Built to absorb powerful punches and kicks, the heaviest filler on the market. |
| Soft Fibre | Provides a more cushioned affect, which protects novice user's hands and feet. |
| Water | The most responsive and expensive form of filler. Water absorbs impact well and provides a realistic response in terms of resistance. |
Punching Bag Brands
In the world of fitness freestanding punching bags are big business. This means there will always be brands competing for customers and the overall market share. The top names in the field of punching bags include the following:
Century
UFC
Pure
Everlast
Hyperflex
Ringside
Title
Dunhams
Sports Authority
Punching bags are a varied item in their own right, and brands will often choose to take the product in their own unique direction. Always try out a punching bag before you buy it to see if the brand style suits you. Be wary of bags that aren't suitable and never purchase a punching bag that doesn't feel comfortable.
Buying Used
There are various markets related to health and fitness, but when it comes down to it none are more expensive than gym equipment. One of the core elements of gyms up and down the country is the selection of high quality punching bags.
However, nothing provides more comfort than being able to use one in the home. If shoppers feel that new freestanding punching bags are financially out of reach, buying used is always an option. Before buying used, attempt to gain more knowledge on the product by asking the following questions:
When was the punching bag originally purchased?
How much use has the punching bag received?
Does it come complete with the original weight stand?
Has the punching bag suffered any damage?
Has the punching bag been subjected to any repairs?
What is the exact weight of the unit?
How to Purchase a Free-Standing Punching Bag on eBay
In the world of fitness fads and diets, there is one form of exercise that guarantees results. Boxing is the perfect all round body training technique. The core element of any boxing regime is a high quality punching bag that can absorb a large amount of punishment. When it comes to finding the perfect punching bag, shoppers will only require one online retail outlet. eBay is the number one choice when it comes to buying high quality gym and sports equipment.
In order to browse what eBay sellers have for sale, click the sporting goods link to the left of the homepage.
To browse freely, select boxing then punch bags and pads.
Sometimes shoppers will want to find a particular brand or model. They can use the keyword and advanced search options to locate exactly what it is they're after.
Completing a Transaction
Finding the right punching bag can be tricky, so when you have found a good one you won't want to let it go. Shoppers can acquire the item by doing one of the following whilst on an item listing:
Place a Bid
Make a Best Offer
Buy it Now
If you win the auction, the next step is to proceed with payment and complete the transaction.
Complete the checkout process with PayPal to make sure that the buyer protection programme covers the order.
Conclusion
The health benefits of taking up boxing or a combat sport as a fitness activity are well documented. It doesn't matter whether the user has muscle building or weight loss goals in mind; they are sure to reach them quicker by using a high quality punching bag. If shoppers have reservations about structural damage they can forget about hanging options, and head straight towards buying a freestanding unit.
There are various retailers online who claim to offer the best deals on gym equipment, but only one website can live up to such title. eBay is the ultimate resource for freestanding punching bags, and all varieties are simply a few clicks away.