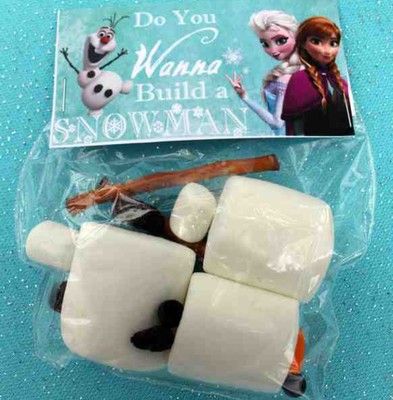 Do you want to build a snowman?
Does your little Princess want a party fit for an Ice Queen?Well this handy guide could help you do just that using the brilliance that is Ebay!

There are so many limitless ideas when it comes to throwing a Frozen Party. eBay has everything from merchandise or unique ideas like fillable baubles which you can fill with anything (perfect for party favours) with cups, straws, games, table cloths, balloons, banners,posters, you name it eBay has it and all for the best price!
Why not have a sweet treats stand eBay has a supply of sweet bags (the blue and white striped fit so well) or instead of a party bag give each child a snowman kit to take home! Looking for cupcake decorations you can buy edible cake toppers and get them delivered free of charge to your door. The beauty of eBay when it come to party's is that with a unlimited supply of products and if you don't use them all you can sell them again perfect !

Another great product available on eBay is fake snow, perfect for a Frozen party and doesn't cost a lot either.