A lovely Christening followed by a party at home is a traditional way to share the joy of a new baby with family and friends. A small spread of finger foods, a round of champagne or punch, and a beautiful Christening cake welcomes guests to your home. Making the perfect topper for the cake at home is a brilliant way to add individuality to your party decor.
Floral Blossoms and Buds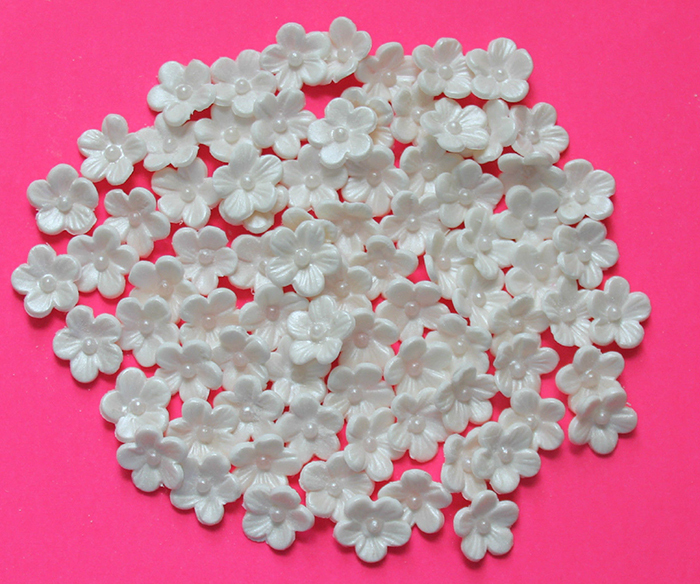 To fill the top of your Christening cake with beautiful flowers, start with a few simple tools. You need flowers, both blooms and buds, scissors, water, a cake vase, and ribbons of your choice. Blue flowers are traditional for a boy's Christening, whilst you may consider pink roses for a girl's decorations. You could also match the cake topper to your decorations. Gently place the cake vase on the top of the cake and fill it with water from a pitcher. Be careful not to overfill it. With scissors, cut the larger flowers to size and place them in the holes created by the cake vase. Once you have the larger blooms in place, use the smaller buds and ribbons to fill in any spaces.
Religious Icons and Crosses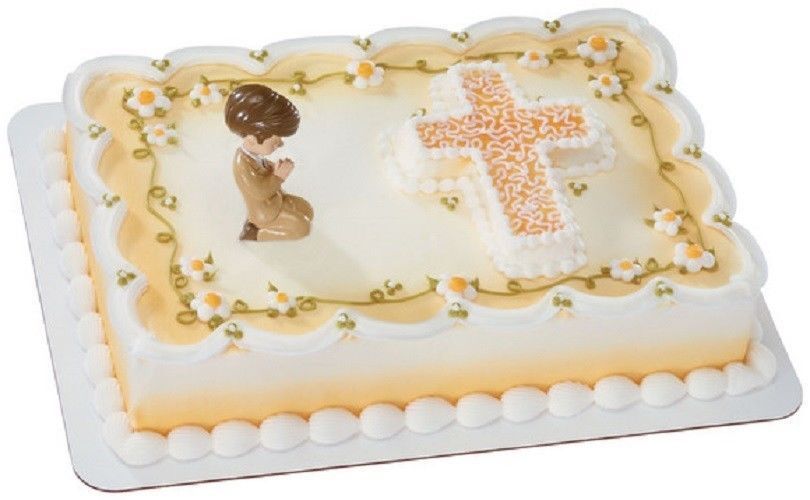 You can cut religious icons or crosses from Styrofoam and cover them in icing or fondant. To do this, you need scissors, a small Styrofoam block, a ruler, glue, and icing or fondant. For a cross, cut two lengths of Styrofoam about the same height as the cake then cut one piece into two at the middle. Glue the two smaller pieces on each side of the cross about two-thirds of the way up the cross, and allow it to dry. Cut a base about 5 centimetres in width and length and glue the bottom of the cross to the base. Allow it to dry. Once everything dries, cover the cross in white icing or fondant. You can do this for any religious icon.
Mousse Baby Buggy
For this cute and fun baby buggy, you need double sided satin ribbon about 46 cm long and 15 mm wide, a baby buggy mould pan, a number 3 cake tip and icing bag, white cream cheese mousse, white icing or white icing mix, and food colouring for detailed gender colours. First, mould the mousse in the pan and set the pan aside to firm in the refrigerator. Once it sets, loosen the mould and set the mousse on the Christening cake. Make the icing and colour it with the food dye if you like, then place the icing into an icing bag with a number 3 tip. Pipe dots on the buggy bonnet and pipe the outlines on the wheels. Use the tip to pipe white icing scallops below the rim of the buggy. Fold a bow with the ribbon and position of the top of the bonnet and personalise with the child's name.