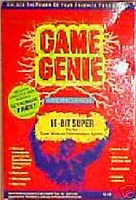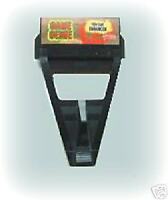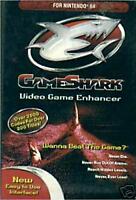 So you are thinking of selling or buying
a Game Enhancer
a Region Changer .... US to UK or Japan etc
a Cheat or Extra Life
giving device on eBay ... DONT
These are all prohibited items and could result in you having your listing removed and receiving an official warning from eBay. I know, I learnt the hard way, when I innocently listed an N64 Passport Plus III that my daughters had been given one Christmas. They didnt have any of the games needed to make it work as a region changer (NTSC to PAL etc) so it was consigned to the bottom of a storage box. Why leave it languishing there ... sell it, I thought - but I had no sooner done my research and found lots of other N64 Passport Pluses on offer, along with an assortment of other game enhancing items, than I got the official warning! I can only assume that someone reported me - My listing had been removed and if I repeated the offence I could lose my eBay account. EEK!
Have a look at the official eBay help and information on the subject at:
What are mod chips, game enhancers and boot discs?

Here is a list of items that are most likely to infringe on the new policy, which frowns on anything that can, for example make say a non-Japanese, European or US Wii play Japanese Wii games ... or make any kind of gaming machine able to use cheat codes and gain extra lifes etc.
N64 PASSPORT PLUS, Passport Plus 3 etc - for Nintendo N64
GAME GENIE FOR Sega, Game Gear, Nintendo, NES, SNES, Super Nintendo etc
GAME SHARK for GameBoy Nintendo etc.
VGE Video Game Enhancer, for PS2, X Box, Game Cube, Sega, Nintendo, Playstation etc
ACTION REPLAY for Playstation
FREELOADER for Gamecube, Wii etc.
There are many more about, be advised - it is no longer legal to trade these on eBay. Dont make the same mistake I did!
So ... If you ignore all the warnings ...
be prepared for the consequences!