HERE IS A LIST OF GENUINE SELLERS OF ANCIENT COINS AND ARTIFACTS.
The reason why I have put this list together, is so that ebay members, both beginners and long term collectors, of ancient coins and artefacts, can bid with 100% confidence in the knowledge that the coin or artifact they are bidding on, is 100% genuine. Too many fake coins get sold as genuine, coins like these for example.... YES!! They are ALL modern fakes!!!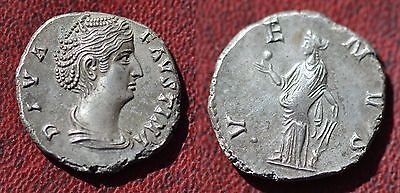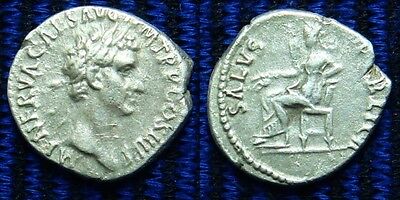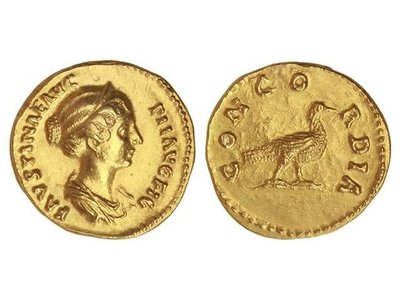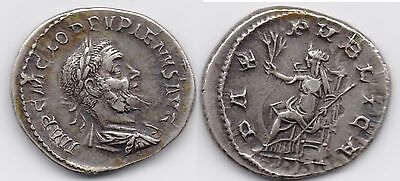 I believe that too much emphasis is placed on trying to draw peoples attention to the unscrupulous dealers and sellers who operate here, and do untold damage to this fascinating hobby of ancient coins and artefacts. So I believe that it is time to draw attention to all the good, genuine, honest dealers and sellers who do a fantastic job at keeping this hobby alive and well. If it were not for this group of people, then the average person would, probably, never even get the chance to hold, let alone own, a piece of genuine ancient history.
This is just a list of 100% genuine sellers, selling 100% genuine ancient coins and artefacts, there is no joining fee, no logo, no affiliation to anything, nothing, just a concerned ebayer passing around good names of HONEST, GENUINE SELLERS, and there are some out there, take a look...
2006jessejames
284ad
4921suzanne
*thefenlandfinder*
ancient17
ancientcaesar
anglo-antiquities
antoninius
artimmius
arundell2005
biffabacon10
biggyg2
brondavid
budgies-beak
carausius_coins
carpe-diem-nvmismatics
catfacepaul
cerberuscoins
chris12seal
coinaltar
coinee
coins1066
coinwulf
collectablesandcoins
cpcoins
custom-tattoo-equipment-antiquities
dai-marl
del550
denant
diggetal1947
dobvnnos
drawde1234
dugupfinds
evalmedi
extant4cell
forumancientcoins
frascatius
gsimonel
hiddenhistory
highrating_lowprice
historia_detectum
historiccoinage
historyincoins
holding_history
i_deel
ij1233
jeff4532
jpcoinstore
kevsgenuinecoins
leesleep
legatvs_optimvs
lukegrangefarm
manorcollections
markd9309
martin422
mastermust
mavericktug
mikesancientstuff
moremoth
muglump_the_oozefish
numismat563
ocoins
oz_ogdoad
pcop987
peatstuff
petefizz
petronius_ii
pannonii
philologus_1
pizifkes
ravenbones
ravencollectables
rob_moseley
romae_aeternae_numismatics
roman_imperial_coins
rombron
rowfar
rustyromans
sarah3038
stephenalbumrarecoins
subalessio81
surferrosa567
tasbrook
tascio1
tavium_numismatics
thejackal12
thereturnof4vgvstvs
tigergirl01
timelineoriginals
totally_hammered
turntostone21
uniteangel2003
vettykatty
victoriaecoins
wakeupneo333
williamandmary1694
xago
xpgoldmax
zeuscoins
This list is in alphabetical order, so there is no preference, and I am sure it will grow with your help. To find these sellers, click on the ebays community tab at top of ebays home page. Then simply copy and paste any of the names into the enter user ID box and click search. It's as easy as that!!
If anyone out there would like to recommend a genuine seller to add to this list, then contact me and let me know.
If you are a genuine seller and you want to be added to this list, then you will have been trading on ebay for at least one year accompanied by pictures of past coins sold. I will check you out as thoroughly as I am able. If your name is on forums list of known fake sellers, or the CFDL blacklist, forget it! I WILL CHECK UP!!! International members are also welcome on this list. If you have problems finding any of these lists then let me know and I will send you either a copy or a link.
I sincerely hope this list is of help to everyone who enjoys ancient coins and artefacts. If there is anything that you think I should add to this page to improve on it, then please let me know.
Please note
From time to time and quite innocently, even the most experienced seller can get caught out with a modern fake. The difference between the Genuine seller and the fraudster is that the genuine seller will acknowledge their mistake, acknowledge the fake coin and refund you your money. This is why these sellers are on this list...