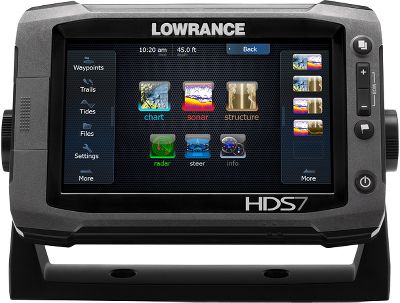 Global Positioning Systems (GPS) allow users to track their position while travelling. Whereas in the past these systems pretty much just provided users a turn-by-turn map and not much else, more modern GPS units have a ton of new features that make them more useful than ever. Whether driving to a location across town or across the state, GPS devices have proven themselves invaluable to users.
When purchasing a portable GPS device, or a vehicle with one built- in, shoppers should know which features they want. These can include voice recognition technology, trip planners, Bluetooth capability, and a variety of other features that can make a trip, short or long, more enjoyable. One thing to remember when buying a GPS device deals with the fact that occasionally users must update their mapping software. GPS owners can accomplish this by hooking the device to a computer and downloading the update online or through a provided DVD. When buying a GPS device, shoppers can usually find them at local retail and auto stores, as well as on eBay, which has a wide selection of GPS devices available.
How GPS Works
Global positioning systems work on the principle of using satellites to triangulate the device's position. This also includes the time of the positioning anywhere on Earth that has access to the signals of four or more global positioning satellites. This allows military and civil and commercial users worldwide to accurately track the position of goods and people. GPS technology also helps in the functioning of autopilot on cargo ships and aeroplanes. The number of channels a GPS device has also plays a role in its ability to determine the user's exact location. The more channels the quicker and more accurate a GPS.
Types of GPS Systems
When buying a GPS system, shoppers must first determine the kind that they want to purchase. Most often a portable GPS device provides the best options due to the device's portability, though some high-end vehicles, such as SUVs, come with a GPS as a standard option. Smartphones also provide easy access to GPS technology through the various apps available. The table below details the different GPS device types.
| GPS Device Types | Description |
| --- | --- |
| | Offers portability; most common aftermarket GPS device; users can take them wherever they go |
| | Some high-end vehicles have built-in GPS; typically have bigger screens and more functionality |
| | Offers GPS functionality in a smart phone; some free apps available, though most cost |
| Aftermarket In-Dash GPS | Installed as part of a premium stereo package; offers a large screen; costs more than portable GPS devices |
| Cell-Phone GPS | Unlike smart phones, downloads information wirelessly over the network; navigation function might require data plan |
While many options exist when it comes to GPS devices, shoppers should typically base their decision on which one to buy on the actual amount of driving they plan to do. For those who only take the occasional trip around town, a smartphone GPS app might do the trick. Those who travel a lot might want to invest in a built-in GPS device inside their vehicle. Built-in GPS devices run the gamut from factory installed to aftermarket in-dash models depending on individual preference.
GPS System Features
Various GPS devices offer different features, including voice recognition technology, real-time traffic reports, Bluetooth capability, and more. The sections below provide additional information on the most common GPS features available.
Screen Size
Screen size goes a long way toward determining how easily users can see the screen. Smaller screens, while more portable, can make it difficult to see the maps and directions. And inputting an address on such small screens can become tedious. Larger screens tend toward the bulkier side, making them harder to carry. For in-dash GPS devices, larger screens work well, since they commonly remain in the vehicle. Smaller screens come into play generally in smaller GPS devices. Typical screen sizes range from 9 to 18 cm, with those around 10 cm giving the best of both worlds: an easy to see screen and portability.
Voice Recognition and Text-to-Speech
GPS devices with voice recognition technology allow users to ask for directions using their voice. This in turn allows for hands-free use, making driving and using a GPS device much easier. Some devices even audibly call out directions, while vehicle operators drive to the location. This increases overall vehicle safety since the driver can focus on the road and not worry about fiddling with the GPS controls while driving.
Real-Time Traffic Information
GPS devices with a real-time traffic information feature give users the ability to monitor traffic in real-time and even find alternate routes if necessary. Typically, such traffic coverage only applies to major roads in select cities. One trend taking hold involves factoring in historic traffic data and rerouting users around known congestion patterns, including rush-hour traffic. One problem that presents itself with this trend involves traffic hold-ups, such as accidents, which the GPS has no way of taking into account since the information used relies on historic data and not real-time events.
Reality View
Reality view consists of the ability of some GPS devices to give a realistic depiction of major junctions. These depictions include directions specific to motorway lanes that advise drivers of where they need to manoeuvre their vehicle to get where they need to go.
Trip Computer
GPS units equipped with trip computer functionality allow drivers to plan out their excursions, long and short, in their vehicle. Typical display items include mileage, speed, and time. Some displays allow the toggling of the screen for different display data, such as tyre pressure as well.
Bluetooth Hands-Free Cell Phone Capability
GPS devices with Bluetooth capability allows for the hands-free use of a cell phone while driving. Drivers should learn the laws concerning hands-free cell phone use in their particular state. Hands-free use makes for safer driving while using a cell phone. Some even go so far as to show the caller's ID on the screen or have the ability to display the user's telephone book.
MP3 Player
MP3 capable GPS devices can both store and play pre-loaded MP3 files. The audio plays through the GPS speakers or the on-board vehicle stereo speakers. Most GPS navigation units offer an SD card expansion slot to allow the storage of music files.
FM Radio Transmitter
GPS systems with FM radio transmitters can play popular music stations from the vehicle owners' local areas. Such transmitters also allow users to save favourite stations or even browse by music genre.
Touch Screen
Most GPS devices have touch screen functionality, allowing users to navigate the various display screens at the touch of a finger. This makes for an overall more dynamic interaction between user and device.
Foreign Language
While speakers of English make up a large percentage of GPS users, some GPS devices also offer the ability to display or speak directions in another language. Spanish and French provide some of the more common language alternatives. If a device lacks a language the user needs, they should check on the manufacturer's official Website to see if they can find the language that they seek online as a download.
Popular GPS System Brands
Shoppers have a variety of different brands to choose from when searching for GPS devices. Below are some of the more popular GPS system brands.
Find GPS Systems on eBay
Shoppers can find GPS systems easily on eBay by performing a simple search using keywords. This in turn brings up a list of categories from which to choose product types and then narrow the search. Make sure to search using keywords, such as "TomTom GPS system" or "automotive GPS system". Once a list of product options appears, shoppers can choose various categories to narrow the search even further.
If shoppers need help with searching for GPS units they can go to the eBay Search Tips page. Once there they can learn more about searching using keywords. In addition to this, owners can also look on eBay shops for even more product options.
After finding the product listings that fit the search criteria, shoppers can shop by filters, such as size, cost, number of channels, antenna type, and more. If any questions remain, shoppers should ask the seller through the Ask a Question link located on each listing page. While looking at sellers, make sure to check the seller's feedback rating to gauge buyer satisfaction with their products.
Conclusion
GPS systems and devices give vehicle owners the ability to program in trips and ask for directions when travelling to various locations. Depending on the quality of the GPS device, they can even use their GPS devices to listen to music and talk hands-free on their cell phone using a Bluetooth capable device.
When purchasing a GPS device, make sure to assess which specific type to buy, including preferred screen size, as well as the various other features preferred, including touch screen and voice recognition capabilities. Likewise, if shoppers decide to purchase a vehicle with a GPS device already built-in, they should choose the features that they want to include. Regardless of the GPS device chosen, portable or built-in, vehicle owners should make sure that the GPS device contains the latest maps and information available. When buying a GPS device, shoppers can tailor their search criteria on eBay to find just the GPS system that they want.