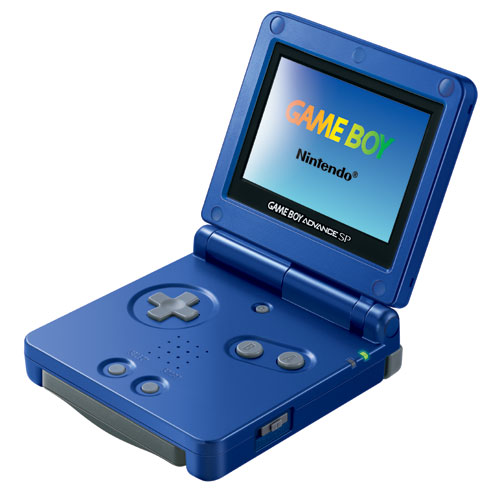 Those who are new to the world of vintage gaming merchandise can easily feel overwhelmed by the vast number of options awaiting them. With various brands and models to consider, there are quite a few vintage consoles to learn about, as well as hundreds of games to play on them. Before selecting a vintage game console, it is crucial to research the device to find out if it is available and appropriate for the individual interesting in owning one. Whether the buyer is hoping to find a Super Nintendo Entertainment System or a Sega Dreamcast, in most cases, the goal is to locate a console in good condition that still functions properly. Otherwise, all the time and money invested in acquiring the unit is a waste.
The following tips are designed to simplify the process of buying vintage consoles. While it is still up to buyers to determine which console they prefer, this advice aims to provide a more pleasant shopping experience. A brief overview of options is offered as a way to assist shoppers in becoming more familiar with the various makes and models. Above all, due diligence is absolutely necessary when purchasing a vintage console. Before finalising payment for an older system, the buyer must be completely sure he or she is happy with its condition. This prevents the deep displeasure of finding out that a newly acquired vintage console is broken or otherwise unable to function properly.
Reasons to Buy Vintage Video Game Consoles
There are a number of reasons why gamers are interested in purchasing vintage video game consoles. People who owned and enjoyed one of these systems as a child may feel nostalgia toward a certain brand. Others are too young to remember when these vintage relics were first released, but they have heard about them second-hand from friends and relatives. Often, younger buyers first experience vintage games using an emulator, a type of hardware or software that allows users to play older games without a console. There are also buyers who like to tinker with and customise old consoles. For such folks, functionality is not essential, since they are capable of making any necessary repairs. However, most shoppers are simply looking for a working vintage console to play with friends and family.
Tip #1: Learn About Various Vintage Consoles
While big-name game consoles, such as the original Nintendo Entertainment System (NES), are still easily recognisable by name or sight, there are also a number of systems that many have never heard of or seen, let alone played. Chances are that most buyers already have an idea of which vintage console they want to find, but it is still worthwhile for them to get a feel for the various options. A lesser-known system can turn out to be much more exciting for buyers who want something unique.
Vintage Console Models by Manufacturer
The following chart outlines the major game console manufacturers and some of the models they made. Some are harder to find than others, so if not available locally, buyers can always check online.
| | |
| --- | --- |
| Manufacturer | Model Names and Numbers |
| | CX2600; CX2600A, 2600 Jr; 5200; 7800; Jaguar |
| | NES, SNES , Virtual Boy; 64; GameCube |
| | Mega Drive (Genesis); Mega CD; Mega Drive II (Genesis 2); Mega CD II; 32X, Saturn; Dreamcast |
| | PlayStation (PS1) ; PlayStation 2 |
As demonstrated in the chart above, there are numerous game consoles in existence, many of which the average consumer does not remember or has not heard of before. For those looking for something even more obsolete than the models listed in the previous chart, here are a few more dinosaurs to consider:
* Amstrad GX4000
* Commodore C64GS
* CBS Colecovision
* Grandstand SD-070
* Panasonic 3DO
Tip #2: Explore Vintage Console Game Options
For most people, the games available for a vintage console are the main draw. They know which games they want to play, and they are looking for a console to play them on. In this situation, it makes sense to work backward and choose the console based on the games that interest the buyer most. For instance, fans of Super Mario Brothers would be out of luck if they purchased a Sega Genesis, while gamers who love Sonic the Hedgehog would be quite pleased with the very same machine. Rather than choosing a console because it looks cool or the price is right, this decision should be based on intended usage.
Tip #3: Learn Where to Look for Vintage Consoles
To have the best possible chance of finding the vintage console of their choice, buyers need to know where to locate these retro technological artefacts. Some of the more recent systems, such as the Nintendo GameCube and the Sony PlayStation, can still be purchased in select game shops, but older units like Ataris can be harder to track down. Secondhand shops and vintage markets are both possible sources, and so are yard sales and garages sales. Classified ads are another possible place to find leads on a vintage console, but to save time, some buyers prefer to shop online. A number of Internet retailers offer used vintage consoles for sale, as do online shopping platforms like eBay.
Tip #4: Ask About Regional Compatibility and Power Supply
One of the biggest headaches when buying vintage consoles is determining if the device was originally sold in the UK or another country. When purchasing video game consoles locally, one would think this is not much of a concern. However, since older used consoles can potentially change hands many times, there is a chance it was initially purchased in another region. Some manufacturers support a practice known as regional lockout, which means the console only works with games sold in that area. This does not necessarily mean the console does not function, but one must be aware of which games they can purchase.
There is also the problem of power supply. Since electrical sockets are not standardised internationally, the power cord for a console may not readily match up with the available power outlets. Thankfully, there are plenty of adapters available to deal with these types of issues. Just be sure to research this aspect before shelling out a lot of money for an incompatible vintage game system.
Tip #5: Decide Which Accessories Are Essential
While browsing vintage game consoles, it is also crucial to consider which accessories are included. Controllers are essential to most systems, and there are usually a number of cords to connect up as well. If the seller confirms the device still functions, this does not necessarily mean that all the auxiliary parts are still intact. Shoppers are urged to take inventory of the items included with each console they are interested in, to determine that all the requisite parts are included. Sometimes speciality game accessories are also incorporated into vintage console bundles.
Tip #6: Confirm Console Functionality
Though some people get lucky and find a mint system in their parents' basement, more often than not, they must purchase one second hand. Determining functionality can be tricky business, especially when aging electronics are involved. While some sellers are able to confirm straight away whether or not the system works, other shops only sell items as-is. It is up to buyers to decide if they want to risk it, but in general, it is wiser to find out if a system works before buying it. This ensures satisfaction and prevents the console from sitting unused for lack of knowing anyone who can fix it.
Buying Vintage Consoles on eBay
If you are interested in purchasing a vintage console online, eBay can help connect you with a seller who has the system you want to buy. If you would like to browse various options available on eBay, start with a broad search for " video game consoles&". Use the refinements to narrow down the results according to your preferences, or sort the list to see certain listings first. You can also compare consoles while shopping on eBay. If you have a very specific game console in mind, such as an original " NES ", search it by name to find relevant listings fast. Be sure to check the seller's returns policy in advance.
Always Check the Returns Policy
Rather than guessing as to whether an eBay seller allows returns, you can find this information presented on the item listing page. If the seller does accept returns, then you have the chance to test the console once you receive, and you can send it back if it is not up to snuff. Along with plenty of positive seller feedback, a generous returns policy is an extra safeguard against customer dissatisfaction.
Conclusion
While diehard gamers are sometimes interested in one of the rarer models, most buyers are looking for popular brands such as Atari or Nintendo. Whichever console shoppers are searching for, certain tactics make the process a lot more enjoyable and efficient. For instance, it makes sense to compare various options before making a selection, if only to learn which consoles support the games the buyer likes best. It is also important to consider the compatibility of consoles available for sale, as this prevents buyers from bringing home a device that does not easily integrate into their home.
More than anything, functionality is the aspect that is most important for buyers to consider. Unless the shopper is capable of vintage console repair or knows someone who is, it is in their best interest to determine if the system they want to buy is currently working. Trustworthy sellers generally either confirm the console functions properly and back up this claim with a fair returns policy, or they are willing to admit its present state is unknown, hence the need for an as-is sale.