Garage doors keep the space secure and protect it from the elements. There are a variety of styles available, and they come in a range of materials. Understanding the types of doors helps buyers to find the right style for their garage.
Materials for Garage Doors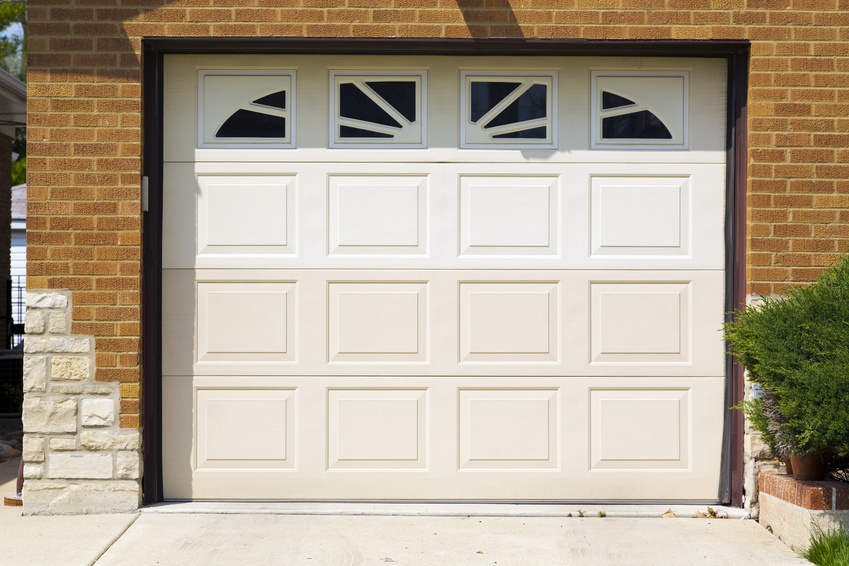 Garage doors are made from three main materials: wood, aluminium, and steel. Wooden garage doors are attractive, but they are not as sturdy as metal doors, and they require substantial maintenance. Aluminium garage doors are more resilient than wooden versions, and they are extremely lightweight, which makes them ideal for drivers that cannot lift heavy doors. Steel garage doors are the strongest type, so they are a good choice for drivers that need a high level of security.
Single-Layer, Double-Layer, or Premium Garage Doors
Single-layer garage doors consist of a simple layer of wood, aluminium, or steel. They are lightweight and more affordable than other types, but not as sturdy. Double-layer garage doors have two layers of the material with a thin polystyrene board between them for extra stability. Premium garage doors have a thicker layer of polystyrene between two layers, so they offer better insulation.
Up and Over Garage Doors
Up and over garage doors are also known as canopy garage doors. They are made from a single solid piece of wood, aluminium, or steel. When the garage door opens, the mechanism swings the door upward and retracts it partially into the garage, which means that most of these doors project from the garage slightly, creating a small canopy. Some drivers enjoy the shade provided by this and take advantage of it. Most up and over garage doors are electric and are operated with a remote control, but some open manually.
Sectional Garage Doors

Sectional garage doors have many large panels that span the width of the door. The sections are attached with flexible hinges that allow the entire garage door to move into the ceiling space. These doors are ideal for drivers with limited space. Most sectional garage doors are electric and activated by a remote control.
Roller Garage Doors
Roller garage doors roll up vertically and the compact shape attaches to the ceiling of the garage. Most of these doors have a number of small shutters and plastic or rubber stoppers at the bottom that protect them from damage. Most roller garage doors are metal: either aluminium or steel. They are available in electric or manual versions. These doors are ideal for drivers that wish to have a lightweight garage door and have space for the rolling mechanism.