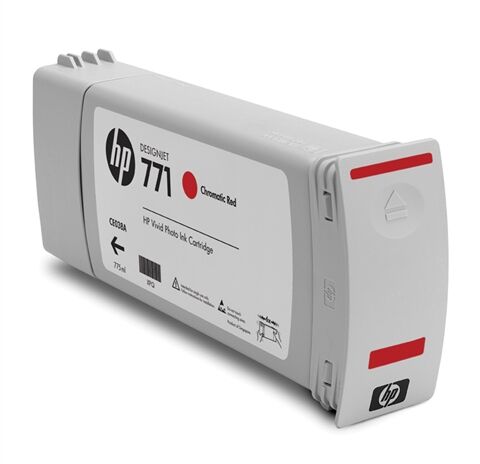 Any printer owner probably faced the dilemma of choosing between generic and branded cartridges when refuelling their machine. Original branded cartridges often come with a higher price tag, but they guarantee the same print quality that one enjoyed when the printer was brand new. On the other hand, compatible cartridges promise savings of 50 per cent or more, which is indeed tempting. Those who are not sure what kind of cartridges they should buy for their printer should learn more about the characteristics of each type before making a purchase.
Buyers should take into account a few things when it comes to buying ink cartridges. The volume of printing, type of printer, type of paper, price, and printer warranty are some of the essential aspects one should consider when shopping for printer cartridges. Both generic and branded printer cartridges come with pros and cons and being aware of them is the first step to making the right choice.
Replacing Ink Cartridges
Inkjet printers are a common presence both in homes and offices because they are versatile machines that in general offer a good quality-cost ratio to most users. Inkjet printers are a good alternative to laser printers, which are designed for high volume prints. In the vast majority of cases, a new inkjet printer comes with cartridges for every colour, but they eventually run out. When this occurs, the user is left with the dilemma of choosing new ink cartridges. As not all cartridges are compatible with all kinds of printers, one should make some preliminary research before making a purchase.
Printer and Cartridge Type and Model
Buyers should first find out what brand and model of printer they have. This is usually inscribed somewhere on the printer itself and it can also be found in the owner's manual. The type of cartridges is also essential and buyers should know the series for them before starting browsing for new ones in order to avoid compatibility issues. The series and numbers can usually be found on the original cartridges.
Compatibility with the Printer
In many cases, users opt for branded cartridges for reasons of simplicity and security. Users can easily identify the original cartridge model and feel that buying the same ones is a guarantee of quality. Manufacturers recommend them and, in many cases, their commitment in terms of quality or autonomy is guaranteed only for those who use the printer with genuine consumables. Not surprisingly, all manufacturers strongly advise against the use of compatible or generic cartridges. Many users consider, however, that this is a marketing ploy and choose to go for generic cartridges, which are often cheaper and offer similar quality. The golden rule of buying generic cartridges for a printer is to make sure the new ones are compatible with the existent printer.
Risks to the Printer
Using generic cartridges vs. branded ones may come with some risks. At best, users will not get the print quality they would expect. At worst, the ink may be too viscous and clog the printer heads. If such a failure happens, the printer manufacturer's warranty may become void. In this case, it is usually the manufacturer of the offending cartridge who should compensate the user and pay for the reparations.
If one uses compatible printer cartridges and suffers a failure unrelated to their use, the printer's warranty applies. Theoretically, the buyer is always covered. In reality, with generic cartridges of unknown origin, this may be an unrealistic expectation. However, using generics can still be worth it if the buyers choose to buy from a reputable seller with plenty of reviews from users. There are numerous types of generic cartridges that offer a quality similar to the original ones, so all buyers need to do is find them, either in specialised stores or online.
Price Differences
There are, indeed, different types of compatible ink cartridges available in various price ranges. Buyers can choose from new compatible cartridges, remanufactured compatibles, that is to say, used generic cartridges filled with ink and reset, and finally manual refilling systems. When it comes to the manufacturer of these cartridges, one can choose between generic products produced by companies with their own storefronts, or the famous 'no name' cartridges, which can be found mainly via distribution networks on the Internet and are often cheaper. As with any other product, the price is significant for the quality of the print, so going for the cheapest option when it comes to generic ink cartridges may not be the best option for users who are looking for a quality similar to the original.
The Importance of Paper
The importance of the paper in the final printing result should not be underestimated. Buyers should know from the very beginning that not all printers work well with all kinds of paper, so they should take this into account even when using original cartridges. Those who are only interesting in printing on regular paper should not worry too much about the differences between the quality of generic vs. branded cartridges. However, users who want to print on glossy or photo paper may notice a difference in quality when using generic cartridges. In most cases, great results for photo paper can be obtained with original branded cartridges recommended by the manufacturer of the printer. Users should keep in mind that a nozzle check may be performed whenever the quality of the printing is not satisfactory.
Final Verdict: Pros and Cons of Generic vs. Branded Ink Cartridges
In addition to the factors mentioned above, buyers should also take into account their printing habits before ordering new cartridges for their printer. For example, those who only print a couple of pages per week may not benefit too much from buying economical cartridges. However, if the printing volume is a large one, generic inks should perhaps be on top of the list. The chart below underlines the main pros and cons of using generic vs. branded ink cartridges.
Ink Cartridge Type

Pros

Cons

Generic

a cheaper alternative to original cartridges;

available from various sellers;

ideal for high volume printing;

can be installed quickly;

compatible with various types of printers

may not provide the same printing quality as the originals, especially on glossy paper;

quality may differ from a manufacturer to another;

using them may void the warranty of the printer;

may not work on some printer models

Branded

offer the same quality every time, on any kind of paper;

do not void the warranty of the printer

expensive;

come with a higher cost per page than generic cartridges
As buyers can see from the table above, there is no final verdict when it comes to the type of ink cartridges they should use for their printer. Buyers should keep in mind their particular printing needs and budget when making this choice. The good news is that in most cases, users can alternate between generic and branded cartridges, depending on their needs at a particular moment.
How to Find Generic or Branded Ink Cartridges on eBay
Once you have decided what type of cartridge you want to use for your inkjet printer, it is time to find a great deal for them. eBay is the place where many people head first when it comes to looking for good deals. eBay offers various kinds of cartridges, both generic and branded, and you can find the right one for your printer right away. All you need to do is to have the model number and brand of your printer at hand before starting browsing the website. For example, if you are looking for Canon cartridges, type the words 'Canon ink cartridges' into the search bar.
Type the name of your printer or the model of cartridge you need into eBay's search bar. You can then start browsing through the results until you find something suitable for your budget. Remember that you can find the same type of cartridge available from different sellers, but the prices may differ. Moreover, you should also pay attention to delivery fees in order to be able to work out the total cost per cartridge. In the majority of cases, buying from a local eBay seller may reduce the costs associated with packaging and delivery.
Conclusion
Many users choose inkjet printers because they are cheap and they come with a complete set of cartridges. When it comes to replacing these cartridges, however, the choices abound and one should make sure they buy products that are compatible with their printer and allow them to print at a low cost per page. Choosing between generic and branded ink cartridges is often a matter of budget, with many users preferring the generic ones because they are cheaper.
As both generic and branded cartridges have their pros and cons, buyers should ponder their options carefully and determine what works best for their own particular needs before making a purchase. Tracking the monthly printing volume and considering the type of paper used are also important factors to take into account. Overall, generic cartridges may prove to be a cheaper option, but it is up to the users to decide whether they are willing to put up with the small risks associated with them.