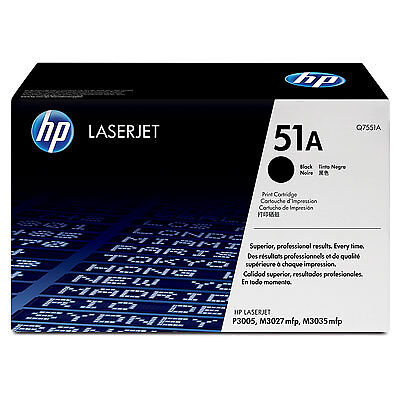 Unlike ink cartridges, toner cartridges are usually much larger and are capable of printing a greater number of pages before having to be replaced. Toner cartridges are usually found on the larger printers or commercial grade copiers that are found in offices and professional organisations. Toner-based printers and copiers are utilised to produce hundreds, if not thousands, of printing copies per day, so it is not surprising that companies that perform a great deal of copying and printing need to search for the ideal ways to replace toner cartridges when they run out of ink.
For companies and individuals who plan on purchasing toner cartridges, there are some considerations that need to be made when choosing the toner cartridges to purchase. Prior to buying cartridges, it helps to understand that there are various options available for toner cartridges on a website like eBay. By exploring the advantages and disadvantages each of these types of cartridge, shoppers can make informed decisions about which cartridges can work better for them.
Toner Cartridges and Toner Drums
Toner cartridges come in two configurations. The less expensive type of configuration is a toner cartridge that is separate from a drum cartridge. The drum cartridge is a component that takes the ink from the toner cartridge and electrostatically charges the substance and places it on the paper. Heated rollers in the drum then fuse the ink to the paper as they roll over it. In this set-up, the toner cartridge that holds all the ink can be replaced separately from the drum cartridge. Many toner cartridges have a typical life of 2,000 copies, and the drum portion has a typical life of 40,000 copies.
The second type of toner configuration has the toner cartridge and the ink cartridge combined in one complete unit. This type requires the entire unit to be replaced when the cartridge runs out of ink, which is more costly because it incorporates both the toner and drum assembly. Prior to searching for a new toner cartridge, it is important for consumers to be aware of the specific type of cartridge they need for their printers or copiers and choose from the proper selections.
Types of Toner Cartridges
Each company that manufactures a printer or copier produces a replacement cartridge for that machine. These are known as original equipment manufacturer, or OEM, or brand name toner cartridges. While these replacement cartridges are specifically designed and manufactured for use in each printer or copier, there are compatible aftermarket products or generic toner cartridges that are also available for purchase.
Brand Name Toner Cartridges
Brand name toner cartridges are manufactured by the same company that produced the printer or copier the cartridge is designed for. Because of this, many people choose this type of toner cartridge because they are guaranteed to operate properly in a machine and are supported by the company's customer service department. Brand name toners are usually more expensive to purchase because they are a brand name product and can command a higher price. These types of toner cartridges are generally the higher quality units available in the market.
Generic Toner Cartridges
Generic, or compatible toner cartridges, are designed from the original manufacturer's specifications and are compatible with the printer or copier they are listed to work with. Many people prefer generic cartridges because they are available at lower prices. Generic toner cartridges can be a dramatic cost saver to companies and individuals who produce large volumes of printed material. They are considered generic because they are produced by a third-party company other than the original manufacturer. The third party produces different types of toner cartridges that can fit into different brands and styles of printers.
Advantages and Disadvantages of Generic vs. Brand Name Toner Cartridges
There are different reasons why individuals purchase either brand name toner cartridges or generic versions. Many times, it comes down to the buyer's financial bottom line, but generic cartridges are not always the cheaper over the long haul if they are not of high quality and break down often. Others prefer brand name cartridges because of their perception of quality. Regardless of why people prefer one type over the other, there are advantages and disadvantages to each type of toner cartridge that people should explore prior to deciding on what to purchase.
Advantages of Brand Name Cartridges
The main advantage of brand name toner cartridges over all others is that they are manufactured to stringent tolerances because they carry the company name. Brand name toner cartridges provide high-quality print, and they generally have the lower failure rate of the two types of cartridges. Some manufacturers claim that using a toner cartridge other than an original brand name unit can cause damage to the printer or copier over time or limit some of the machine's functions. Brand name toner cartridges offer high quality of construction and performance and are the ideal choice for those who require a higher level of printer or copier output.
Advantages of Generic Cartridges
The primary advantage to using generic or compatible toner cartridges is that they are much lower in price than their brand name counterparts. Generic toner cartridges are produced by a third party manufacturer and are constructed using the same specifications as the brand name toner cartridge. Generic toner cartridges use lesser quality materials to lower the cost, but they still are capable of printing copy that can rival that of brand name cartridges. Because the production cost of the generic cartridges is less than that of brand name cartridges, generic versions can sell for less than half the price, or even less if purchased in bulk. For people who must print a large number of copies on a daily basis, the generic cartridge is an excellent option that can save them a great deal of money over the long haul if it is well maintained.
Disadvantages of Brand Name Cartridges
The main disadvantage of brand name toner cartridges is that they are more expensive than the generic version. Brand name cartridges are more costly because they are manufactured to more stringent requirements than generic versions. Many printer companies charge less for their products up front but make up their profits by selling consumable printer cartridges that must constantly be replaced.
Disadvantages of Generic Cartridges
The main disadvantage to generic toner cartridges is the lack of quality control during the production process. Unlike brand name toner cartridges, generic versions are not necessarily constructed to high standards because they do not represent the printer or copier brand. Generic toner cartridges are manufactured for a wide array of brands and styles of printers, so they can have variations in production quality. Watch out for versions of the original brand name cartridges that are simply refilled with ink and resold. Some of these can lack any quality control at all and may leak when used. It is important for buyers to purchase generic toner cartridges from a reputable seller that has a solid reputation.
How to Buy Generic or Brand Name Toner Cartridges on eBay
If you need to purchase a toner cartridge for your printer or copier, a great way to find and buy the right unit is to take advantage of the powerful search tools available on eBay. The first thing to do is go to the eBay homepage, and enter a keyword into the search box. You can enter a keyword such as "generic toner cartridge", if you want to explore that option. Once you enter the keyword, a list of available cartridges is displayed that you can search through until you find the one you want. If the list is too large, you can select from various subcategories that can narrow your search results by refining the criteria of your search.
Once you have found the toner cartridge that you need, take a few moments to review the feedback and ratings of the seller prior to committing to the purchase. When buyers purchase a product on eBay, they leave a feedback rating as well as comments about the transaction for the seller. When purchasing generic toner cartridges, or any other product, it is important to make sure that the seller has an excellent reputation.
Conclusion
There are advantages and disadvantages to any type of toner cartridge that an individual chooses to purchase. For those more interested in cutting costs, generic toner cartridges offer great savings over the long term for heavy printing needs. If the quality of print is the vital consideration, or if ensuring trouble-free operation is the important requirement, then brand name toner cartridges are the better option for the buyer. Once the prospective buyer makes the choice of cartridge, it helps to lower the cost by purchasing that type in bulk, if possible.
Finding the right toner cartridges at the right prices can be a challenge when searching through brick-and-mortar stores or even on the seemingly endless retailers online. One way to find various brands and types of toner cartridges in one convenient location is to use a website like eBay. The search tools on eBay allow one to shop for any type of toner cartridge needed and compare the selections all in one place to find the deals and save money.