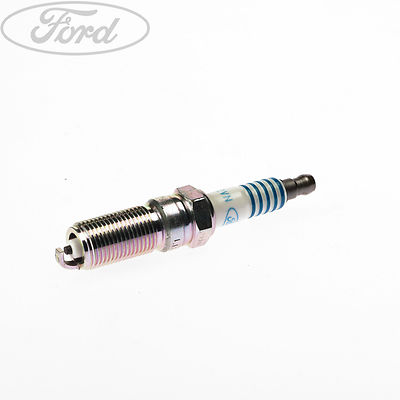 Spark Plug Buying Guide
Spark plugs are a vital part of any petrol combustion engine and simply put if your plugs aren't performing correctly, your car will fail to "fire" and ignition is reduced. Spark plugs work by channelling the electric current from the ignition system (coil pack) and igniting the fuel within the combustion chamber. This sounds dangerous but these controlled explosions (ignitions) make your petrol Ford car run.

Like most vehicle parts, spark plugs are susceptible to wear and tear and will need replacing from time to time, usually when you start to notice poor fuel economy, sluggish driving or on your standard service interval. whilst modern day Ford cars are controlled by computers, making car maintenance a little harder for the avid mechanic, spark plugs remain one area of the motor vehicle that the avid mechanic can tackle themselves.

Easy to check, fix, and replace Genuine Ford Spark Plugs will get your car firing again.

Let's Cool it down
Like any vehicle maintenance you do under the bonnet, it's vital to let the car cool down before putting your hands anywhere near the engine as these temperatures can be extreme and dangerous. The safest way to carry out the work is either, after a few hours of the vehicle being driven or after your car has been idle overnight.


Buying new plugs
If your plugs are worn or coated in carbon, you'll need a new set to get your car firing up again. contact our store and provide your vehicle registration number, chassis number or make, model, year and engine size to ensure the correct plugs are supplied.
Even if your car is working fine, you should look to install new plugs at your regular intervals (usually around 12,000 miles) this will keep your engine running smoother for longer.

All of Ford's Genuine plugs are supplied with the correct Gap, this means there's no need to change or alter the gap between the electrode with a feeler gauge making the job faster and more efficient. Remember, prevention is the best cure.


When looking for the correct Spark Plug or Plugs for your vehicle on the official Ford store we recommend that you use the registration lookup search function on the homepage.

Enter your registration number and search for brake discs. This will then return all the parts that fit your vehicle. Check the fitment table within the listings to see that the part fits your vehicle. If you are in doubt message the seller with your registration number, chassis number or vehicle model, year and engine size.
They can give you confirmation that you have the correct product.