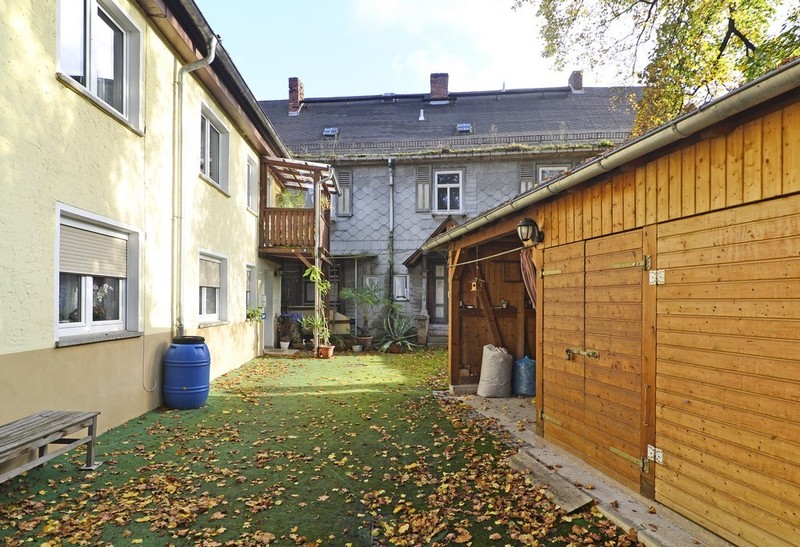 Add a caption
Typical property sold on auction by Ebay UK's highest volume property auctioneer.
Only by Bulgariadirect / Germanydirect
Every property in Germany that Bulgariadirect auctions has been visited in person, photographed in person and documented in person.

With Bulgariadirect you are able to explore each property as if you are there yourself, you'll read a description that will take you right to the location and around the properrty, you are virtually there.

You'll see other auctions from other sellers with dubious feedback, contact details and often non working telephone numbers that dont show the insides of properties, every German property sold by Bulgariadirect is owned by Bulgariadirect, you'll know that as soon as the auction has finished we'll get the ball rolling to make the transfer as smooth as possible!

Known for being leader in no reserve property, Bulgariadirect is making buying property in Germany at auction as easy as we made it for Bulgarian property.

We're transparent, have staffed branches, an easy freephone telephone number and our real bricks and mortar address is in every auction we run. Bulgariadirect has been auctioning property seamlessly for over 10 Years, we thank all past and present customers and wish you all a great 2015!

You can contact us any time on freephone 0800 6899057, you'll find an email address in every auction and a link to as any question, no matter how trivial.

Welcome to an easy way into the German property market - Only by Bulgariadirect!