Juices and smoothies are a tasty way to kickstart your summer fitness plan. Packed with vitamins and goodness, fresh home-made juices are delicious and a great boost at the start of the day and after exercise. We've picked 4 of our favourite juicers and smoothie makers to help you turn your fruit bowl into a five-a-day frappé and your salad box into a smoothie sensation.
Need some inspiration? Try one of our delicious juicy recipes below – all going down a treat here in the office…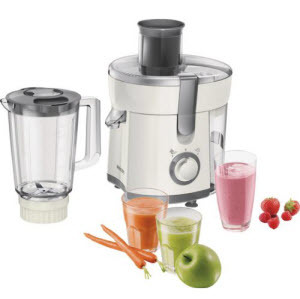 Price £75.19
This a great value juicer and blender from Argos on eBay - maximum juice with minimum fuss.
Very Berry
Bursting with vitamins and minerals, folic acid and anti-oxidants – great for the immune system and fighting free radical damage.
2 apples
1 handful each of fresh blueberries, raspberries and strawberries
Here's how...
Put the first apple down the chute, followed by the berries and then the second apple and serve over ice – how easy it that?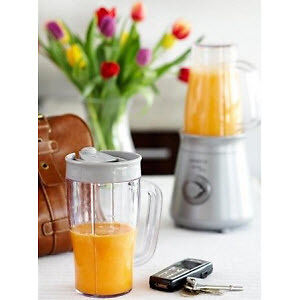 Price £27.95
Fast food needn't be bad for you! Kenwood's Smoothie 2 Go with it's two 0.5 ltr travel mugs means you can have a fresh healthy breakfast on the move.
Mango-berry smoothie
Loaded with vitamins, minerals and friendly bacteria in the yoghurt, this thick smoothie not only tastes great, but it's great for you too.
½ mango peeled
Handful of strawberries
2 tablespoons of bio-live natural yoghurt
Ice
2 oranges
Here's how..
Place mango, strawberries, yoghurt and ice in the blender.
Juice the oranges and pour into the blender, blend until smooth.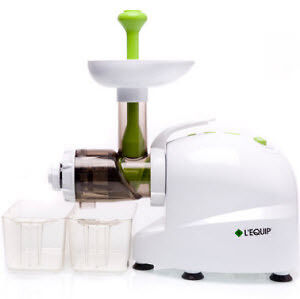 Price £179.00
The New L'Equip Omni juicer is latest slow speed juicer for juicing all fruits, vegetables and wheatgrass. Slow speed juicing keeps more of the vitamins and the juice stays fresher for longer. This machine can also process nut butters, smoothies, sauces, sorbets and ice cream.
Wakey wakey
This zingy juice with its ginger and lime will get you bouncing out of bed. It's packed with vitamins and minerals – more live nutrients than most people eat in a week!
6 green apples
1 stick celery
1 handful spinach
¼ lime peeled
½ inch fresh ginger
Here's how...
Simply juice all the ingredients and pour into a glass over ice.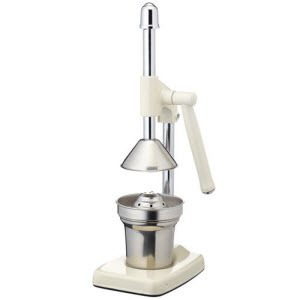 Price £27.99
This cool citrus press from Kitchen Craft should be display at all times - a reminder that a serving of fresh juice is just a few squeezes away - any time of the day.
Citrus spring
You can't beat freshly squeezed orange or grapefruit juice but how about making a long cool drink for a garden party by adding sparkling water, ice and slices of citrus fruit? Healthy and refreshing.