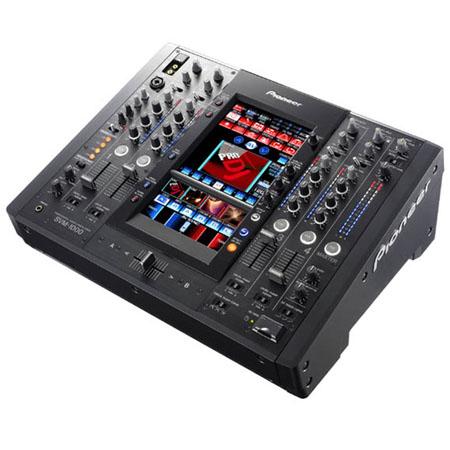 Audio entertainment is an important part of everyone's life in this modern world. Good audio is greatly appreciated, whether one is watching a movie at home or at a theatre, or when one is listening to music on the radio or at a concert. To produce high quality sound which is suitable for broadcast or a live show, only the best professional audio equipment will do. For those who are serious about producing good quality audio, there are various types of professional audio equipment that can cater to a wide range of preferences and needs.
Professional audio equipment, or 'pro audio' as it is sometimes called, is much more complicated than even the most advanced home audio systems. Therefore, it is important for anyone who plans to use professional audio equipment to know what they are dealing with. To get the most out of the equipment, one should also know how to choose suitable devices and take care of them. Those who want to buy good professional audio equipment can do so in large music stores and many online shops, including eBay.
What is Professional Audio Equipment?
Professional audio involves the production and reproduction of high quality audio for an audience, be it a live one or not. Since this is not the same as just playing audio on a home device, a more advanced audio system is required. Professional audio equipment is used for various purposes including for radio broadcasting and audio mastering, public speaking, and recording music in a studio. If you plan to be involved in any of these or other activities which require high quality audio, then you need professional audio equipment.
Professional audio equipment is often times bigger, more robust, and has much more functions than home audio equipment. It also uses heavy-duty connectors such as XLR cables instead of just the normal 3.5 mm audio jacks that almost every consumer media device has. Professional audio equipment also uses AES3 interface, also known as AES/EBU, which is used to transport digital audio signals. Consumer audio equipment such as home theatre systems uses a different interface which is S/PDIF. Some equipment needed for professional audio production include good amplifiers, professional audio software, and more.
Buying the Right Professional Audio Equipment
To get the most out of your professional audio equipment, you should give enough consideration to your purchase. Since professional equipment often costs a lot, it is crucial to purchase the type which can give you the best quality audio for your event or music production. The following are some important tips which can help you buy the best professional audio equipment according to your needs.
Plan and Decide What You Need
Audio equipment comes in various grades and prices, designed for different levels of audio production and reproduction. Therefore, it is important to plan what you will be using your equipment for and decide what you really need. If you plan to record your own music at home, you probably only need a good computer, microphones, musical instruments, and a small eight channel audio interface. Since a home project usually only involves one person or a small band, you do not need a big 24 channel audio interface to record your music.
You should also determine if your computer can handle the audio software that you want to use. Make sure you plan thoroughly for whatever sound production that you want to do because you can lose both when you purchase far beyond your needs or below your requirements.
Learn All You Can About Professional Audio
If you are serious about an audio project, you should also learn as much as you can about all the available professional audio equipment. By taking your time and getting to know all necessary details about professional audio production and the equipment involved, you can determine the right equipment for you and save a lot of money.
Choose the Right Professional Audio Equipment
If you already know what you need professional equipment for, it is time to select the right types of components for your project. If you want some gear to record good vocals, you should purchase a good microphone. You may want to avoid using a 3.5mm jack microphone as the sound recorded from it is analogue, and when it is converted to digital format in your computer, there is too much background noise. Instead, use a USB microphone which connects to a USB port. Also, do not use cheap microphones as they are usually of low quality and distort your voice.
For music recording purposes, a condenser microphone is a better choice than a dynamic microphone. However, if you plan to get higher quality audio equipment, a basic audio set with dynamic microphones should be a good choice.
To buy good equipment, you should also be able to judge the quality of the equipment by yourself. For example, even though two audio interfaces have the same specifications, they might not perform with the same quality. If possible, test the equipment before you buy it, to avoid being disappointed after buying one that performs below your expectations.
Start With Your Peripheral Equipment
One good way to ensure that you get the most out of your professional audio equipment is to first set up your recording system with your peripheral equipment or your initial recording equipment. This includes your microphone and other recording devices. After selecting good microphones, you can then move on to other components and end with your studio monitor speakers.
Other Tips About Professional Audio Equipment
One important but seemingly trivial part of professional audio setup is choosing the right cables. Make sure you have enough cables and of high quality. You should get good cables with proper connectors and shielding so your sound is protected from interference. Also, if you do not have much experience, it is always wise to seek expert advice.
To keep your audio equipment functioning properly and lasting long, you should keep it away from dust. Although dust is everywhere, you should not allow dust to build up on or in your equipment as it can affect its performance and, of course, its appearance. When not in use for a long time, cover your equipment to prevent dust from settling on it. Besides covering your devices, you can store them in boxes or storage cabinets to protect them from dust and pests that may damage them.
Regular cleaning by wiping down your equipment with a soft cloth can also keep it looking good and functioning properly. Your equipment should also be kept at room temperature at all times. Exposing the metal and plastic in audio devices to extreme temperatures and other conditions such as moisture can damage them. Also, arrange your equipment well when you store it. Big devices such as speakers can be placed on the ground, while smaller and more fragile ones can be stacked on top or kept in a separate place such as a cabinet. By taking care of your professional audio equipment, you can greatly increase its lifespan and keep it functioning well, so you get the most value out of your equipment.
Buying Professional Audio Equipment on eBay
eBay is a good place to look for professional audio equipment as it has professional audio components of various types and brands. If you plan to shop for your audio needs on eBay, you can start by typing the name of the audio device or component that you want into the search bar on the eBay home page. For example, you can search for "microphones" or "Yamaha power amplifier"" to get a list of all the related items.
When browsing through the list, you can read a brief description of each item, and also see its price. Just select the item that you like and you will be taken to the item page where more information about the product is displayed. Make sure you go through all the details before you decide to purchase the equipment. What you should look at are the full item description, the price and postage fee, the condition of the item, and also the return policy. If you have any questions regarding the product, feel free to ask the seller directly by clicking on the seller's name. If you are satisfied with your chosen equipment, you can then proceed to purchase it.
Conclusion
Although home audio devices can produce high-quality sounds, they are intended for personal entertainment and cannot compare to the performance of professional audio equipment. Before you decide to purchase professional audio equipment, you should plan your project and decide exactly what equipment you need. If you plan to record your own music at home, you can start with a basic equipment that includes a good condenser microphone, an eight-channel interface, and a computer. However, for bigger or more complex projects, you need more equipment and of higher grade.
Make sure you learn as much as you can about professional audio if you plan to be seriously involved in audio production. To keep your audio equipment in good condition, you should store it in a closed place or keep it covered. If you prefer to shop online, eBay is a good place to look for professional audio equipment as it has numerous components and sets of audio equipment for sale at a range of prices.